The early life of Hornung
Ernest William Hornung was born on 7 June 1866 at Marton-in-Cleveland, Middleborough, and Yorkshire, England. He was born to a Hungarian family with 7 elder siblings to him. His father was John Peter Hornung was an iron and coal merchant in the city and his mother nee Armstrong.
E.W. Hornung aka Willie was asthmatic since childhood. At the age of thirteen, he was admitted in St Ninian's Preparatory School in Moffat, Dumfriesshire, where he learned to play cricket and developed a lifelong interest in the game though was not very good at it.
Due to his asthma and later his bad eyesight he couldn't continue with is interest in the game. He was then admitted to Uppingham School. In 1883 he left Uppingham and went to Sydney, Australia to look after his bad health.
Hornung's parents thought the environment in Australia would be better for him. In Australia, the Parsons family in Mossgiel in the Riverina, south-western New South Wales gave him employment as a tutor.
With teaching, he used to work in remote sheep stations in the outback and used to contribute in the weekly magazine, The Bulletin Magazine of the city. With his writing, he began to dream of his first novel 'A Bride from the Bush' which was published in 1890, soon after he came back from Australia in 1886.
Ernest describes his years at Australia to be the most satisfying years of his life stated by some biographers. But he had to return due to his father's health and his business which were both in poor condition.
In 1893, He married a woman named Constance, Arthur Conan Doyle's sister, at Doyle's home. His wife had a great influence in his life which he acknowledged in his first collection of Raffles series published in 1899, The Amateur Cracksman.
To his surprise and joy, he was elected to Marylebone Cricket Club in 1907 which was the sports governing body.
Famous works of Hornung
Ernest wrote several short stories and poems for Cornhill Magazine in the years from 1890 to 1914. His writing style was very much diverse. He wrote adventure novels, detective stories, crime, thriller, romantic and also serious literature.
Some of his the famous romantic novels are A Bride from the Bush (1890), The Shadow of the Rope, The Old British Tales of the Bush, The Unbidden Guest and Tiny Luttrell.
Interpreting his writings he seemed to be against violence "Violence is a confession of terrible incompetence."
Ernest became popular after Raffle series got published which are A J Raffles:- The Amateur Cracksman (1899) aka Raffles, The Black Mask (1901) aka Further Adventures of the Amateur Cracksman, A Thief in the Night (1905), Mr Justice Raffles (1909), The Complete Short Stories of Raffles (1984) and The Collected Raffles (1993).
Many of his famous short stories are The Knees of the God (1901), The Last Laugh (April 1901), Le Premier Pas (august 1899), Nine Points of the Law [1903], No Sinecure (January 1901), An Old Flame (June 1901), The Return Match [October 1898], To Catch a Thief [May 1907], Wilful Murder (august 1899).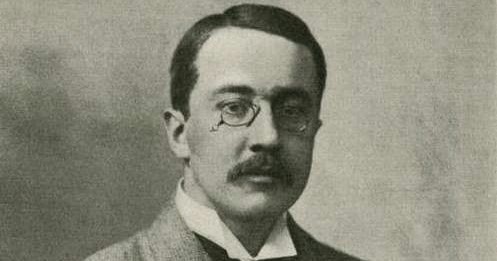 A Bride from the Bush
The novel was initially published as a serial in Cornhill Magazine by Smith, Elder & Co. publisher and then was formed into a book in 1890. It analyses the difference between the two societies of British and Australia and favours the Australian type society which was later criticized by many writers and readers.
The author narrates the news of a British guy wanting to marry an Australian girl was like a bomb and gets detonating at the breakfast table of the protagonist's parents. The author continues the fish out of water tale into a mesmerizing and fun adventure story.
The Amateur Cracksman
It is a detective thriller were A J Raffles who is a cricket player and used to represent England in test matches. This was used as a cover for all his burglaries, valuable robberies, cunnings etc. from the elites of London.
The detective is appointed to catch this thief and then he tries to ruin every strategy, every plan of raffles and keeps an eye on both the players. It's one of the best works of Ernest.
Later life and death of Hornung
Though Ernest was suffering from asthma, he volunteered to help in World War I in 1915, he arranged ambulance service for the victims at the time of war. His only child, Oscar Hornung, who was just twenty years of age and was the lieutenant of 3rd Essex regiment, was killed at Second Battle of Ypres on 6 July 1915.
In 1916, after his son died he published the collection of Oscar's letters home titled Trusty and Well-Beloved.  In between 1916 – 1917, he was sent to France, after working in an antiaircraft unit, to set up a YMCA library and make huts for the soldiers.
He left France when the siege of Arras was hit and his library was captured. His grief and pain of his son's death and his experiences in France including the military battle experiences can be seen in his poetry and memoirs published during that time from 1916 to 1919.
A few of his deeply great works are Ballad of Ensign Joy (1917), "Wooden Crosses", was published in The Times in July 1917, "Bond and Free" published in September 1917, Notes of a Camp-Follower on the Western Front in 1919, The Young Guard (1919).
His already poor health and asthma were worsened by World War I experiences, therefore, he settled in St Jean de Luz, France and later died on 22 March 1921 due to influenza and pneumonia which he caught on the train to France for a vacation with his wife.
He was buried at St Jean de Luz, France next to George Gissing. His obituary was about his kindness and his hospitality. He died at the age of just 54 publishing at least 27 novels, short stories, poems, and many other great works.