Edward John Moreton Drax Plunkett, 18th Baron of Dunsany was a writer. He used "Lord Dunsany" as his name in his works. Edward founded the "fantasy" genre. He is considered to be the greatest writer of the 1910s. Books were published even after his death.
His books were so famous that they were translated into many languages. He also invented a type of chess, known as Dunsanys's chess, it was asymmetric.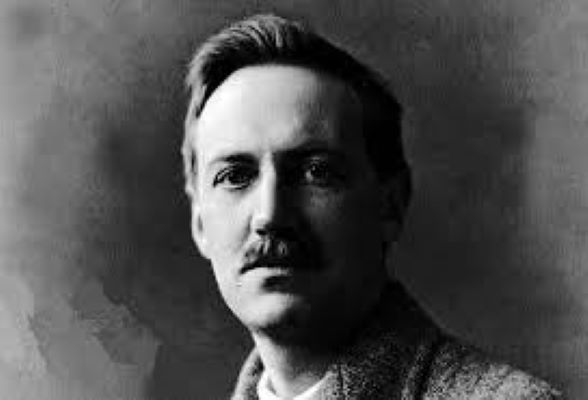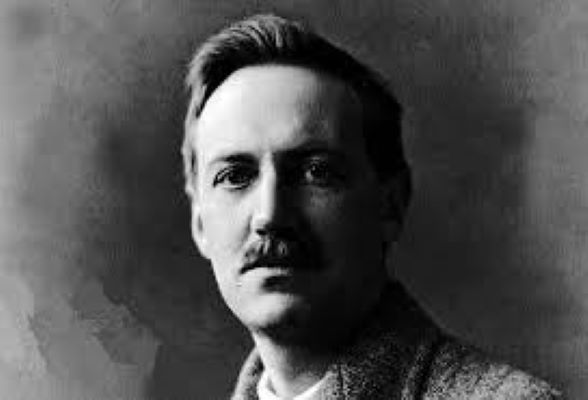 Life of Edward Plunkett
Edward Plunkett was born in 1878, June 24th, in London. His nickname was Eddie and he was the eldest son of John William Plunkett, who was the Baron before him, 17th Baron of Dunsany. His mother was Ernle Elizabeth Louisa Maria Grosvenor. He belonged to a very famous and wealthy family. Many iconic Irish figures were his relatives.
Edward spent his childhood in his family home, Dunsany Castle and Dunstall Priory in Kent. He went to schools at the Royal Military College, Sandhurst, in 1896.
Edward constructed two more floors on Dunsany Castle, which also included billiards room. His billiard room had crests of the 17 Lord Dunsany before him.
Baron of Dunsany
Lord Dunsany or Baron of Dunsany is the second oldest title of Ireland's peerage. Sir Christopher Plunket is known as the 1st Baron of Dunsany. It was started in 1439. It went on from father to his eldest surviving son and is going till now. Edward got this title when his father died in 1899 at a young age.
Two years after he became the 18th, Baron of Dunsany, he was appointed as an elector for the Representative Peers for Ireland in the House of Lords.
Marriage
Edward met Beatrice Child Villiers in 1903. She was very supportive of Edward's interests and also helped in his writings. She used to type manuscripts of his works.
Beatrice said, "He always sat on a crumpled old hat while composing his tales." Some visitors eventually stole that hat. Edward never rewrote anything, all the works published were first drafts. She was the first person to see his work and later help him with typing.
Sometimes while Edward was hunting, he came back and told his wife and servants about his new ideas, visions, etc., so that he wouldn't forget anything and later he wrote everything.
Hobbies
Edward achieved many things in his lifetime, some came from his love for country, some from his writing skills and some from his hobbies. Edward had many hobbies but in some of them he was very well such as:
Shooting
Edward was very good at shooting, he went hunting on several occasions. Sometimes he would get ideas for his new work while he was hunting. He hunted in Africa and in his local area too. He was the champion of the pistol shooting of Ireland.
Chess
Edward is also known to be a keen chess player. He played against José Raúl Capablanca, an international chess player and that match was a draw. He invented a variant of chess, an asymmetric one, it was very different from most of the variants.
Edward was the president of the Sevenoaks Chess Club, Kent County Chess Association, and Irish Chess Union. The Times of London received many chess puzzles fro their journal from Edward.
Later Life of Edward Plunkett (Lord Dunsany)
Edward transferred Dunsany Castle to his elder son and moved to Dunstall Priory, which was near the house of his friend, Joseph Rudyard Kipling. He has engaged in London and Shoreham afterwards and occasionally visited Ireland.
According to a biography, Dunsany, King of Dreams by Hazel Littlefield-Smith's, he started visiting California, United States frequently.
Death
Edward got appendix and died because of an attack of appendicitis in 1957, October 25th. He was at lunch with the Countess of Fingall and the Earl of Dunsany when he got the attack. He was immediately taken to a hospital.
Edward's burial took place in the churchyard of St. Peter and St. Paul, Kent as he wanted. His wife, Beatrice lived at Shoreham, taking care of his legacy till 1970 when she died. His literature was passed to his son and later to his grandson, Edward Plunkett, an artist.
The career of Edward Plunkett (Lord Dunsany)
Edward became an English professor in Greece and later in Istanbul. However, as Germany invaded Greece, he was evacuated, in 1941. On his way to his home, they took a complex route and this travel formed the basis for his poems.
Military
Edward was appointed in The Royal Inniskilling Fusiliers during World War I as a Captain. In 1916, he was in Derry, Ebrington Barracks, when he heard something in Dublin and although he was on leave, Edward offered his assistance and got a bullet in the skull. He recovered from the bullet wound.
During World War II, Edward joined the British Home Guard and the Irish Army Reserve. He was active in Kent, which in the Battle of Britain is known as the most bombed town in England.
Edward was also in the Irish War of Independence and the Second Boer War, as Second Lieutenant in the Coldstream Guards.
Literary Career of Edward Plunkett (Lord Dunsany) 
Edward in his lifetime published around ninety books. He also published hundreds of short stories, essays, novels, and plays. He was very successful with his early plays and short stories and got famous. You can read about all famous Victorian times novelists
Plays
Edward's first play was The Book of Wonder, he wrote many more successful plays during that time. He was also writing short stories alongside.
During the 30s he was writing plays for the theatre. Some plays by Edward describes people coming out of nowhere or disappearing all of a sudden, supernatural events, as these couldn't be staged all the plays were on the radio.
Edward Plunkett (Lord Dunsany)'s Novels
Don Rodriguez: Chronicles of Shadow Valley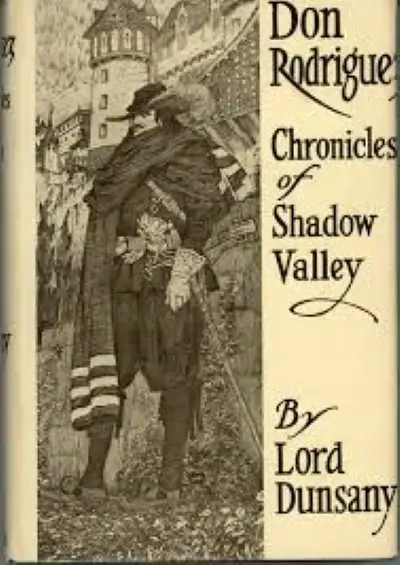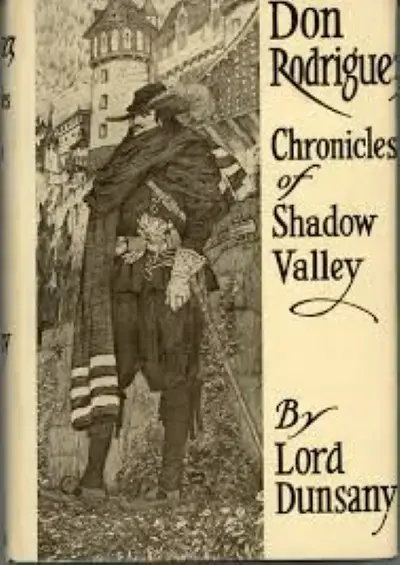 In 1922, Edward published Don Rodriguez: Chronicles of Shadow Valley. It was Edward's first novel and it is about a young man's adventure, Don Rodriguez. He was excluded from his family's castle and as he was good with his sword. He had to win back his castle with his bride.
The King of Elfland's Daughter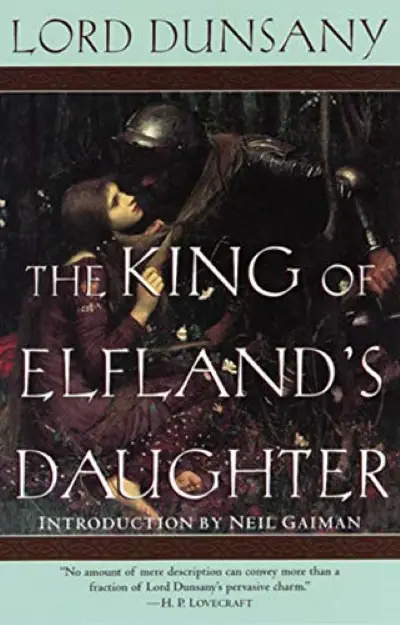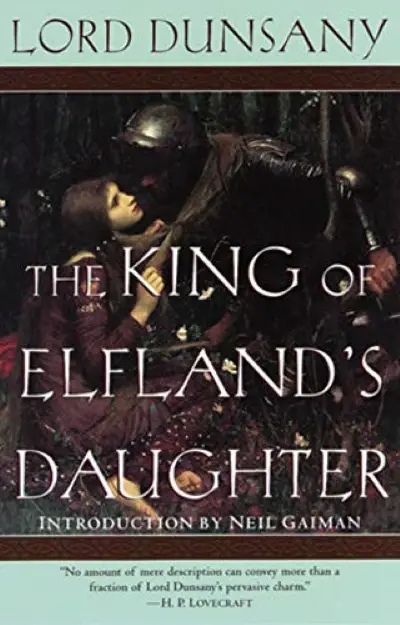 In 1924, Edward published The King of Elfland's Daughter. It was Edward's second novel. In this novel, it is said that Edward returned to his early writing style. It is Edward's classic and his finest novel ever.
Not only Edward's but this work is considered influential for fantasy literature. It about a world where time passes slower than usual, Elfland. There exists a girl whom the main character wants to marry and later her father turns the land of Erl into a magical world, a part of Elfland.
The Gods of Pegāna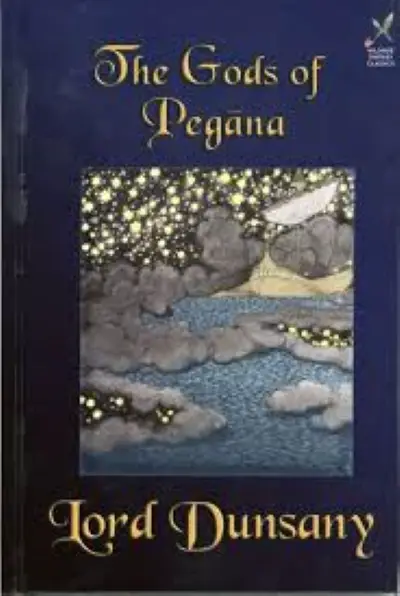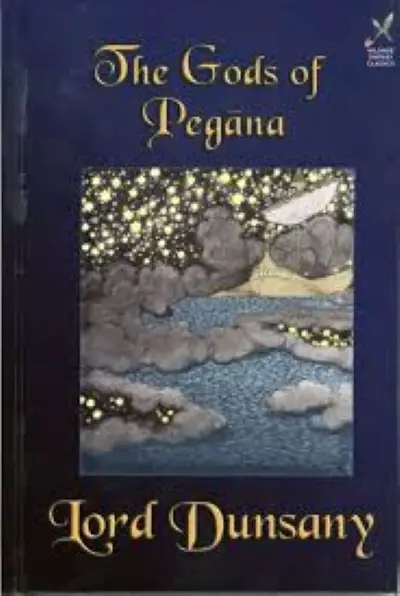 Edward's first-ever published book was The Gods of Pegāna, in 1905. He earned through commission on this book. This book became a huge success and Edward never had to work on commission ever again.
During an interview in 1919, Edward said "In The Gods of Pegāna I tried to account for the ocean and the moon. I don't know whether anyone else has ever tried that before".
Edward's first three books were about his invented place, Pegāna, which had its geography and gods and everything. Sidney Sime, an illustrator, he did work for him until 1922.
Achievements
Edward Dunsany was a Fellow of the Royal Geographical Society and a member of the Fellow of the Royal Society of Literature. He was the President of the Shakespeare Reading Society and the Authors' Society until he died.
Irish PEN nominated Edward for a Nobel Prize. He also got the Harmsworth Literary Award for The Curse of Wise Woman.
Legacy
Curtis Brown and companies currently own all the literary work by Edward. Beatrice took care of it after Edward died.
Edward's family home is open to visiting, during a selected time of year. The tour doesn't include his tower room where he usually worked.
Both Edward's and Beatrice's grave is in the churchyard of St. Peter and St. Paul, Kent.