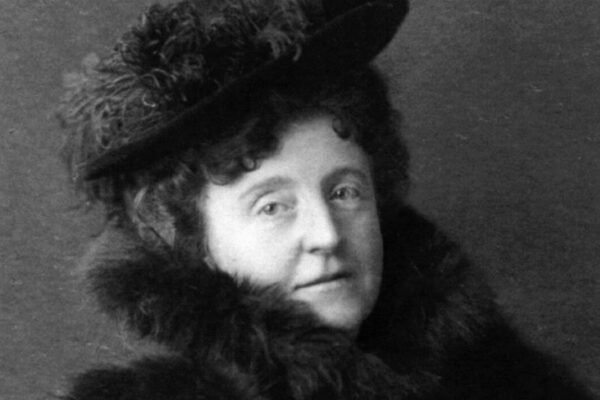 Early Life
Frances Hodgson Burnett Family
Frances Hodgson Burnett, born on 24th November 1849, was Edwin Hodgson and Eliza Boond's third child. She was born in Manchester. Her father was an ironmonger. She lost him at a young age when her mother was pregnant with her fifth child. She started managing the family business after her father died.
Education
Frances studied at The Select Seminary for Young Ladies and Gentlemen with her siblings after going to a small dame school for a year. Her family moved to Tennessee at the request of William, her uncle, who promised to take care of them but later he could not continue providing for them because of the loss in business after the civil war.
Life at Tennessee
Frances lived at Knoxville in Tennessee where she met her future husband, Swan Burnett. Swan Burnett went to Ohio for college soon after they met. Frances wrote her first story here, which was published by a magazine, Godey's Lady's Book.
 She kept writing for five years. Her stories were published in 'Godey's Lady's Book', 'Scribner's Monthly', 'Peterson's Magazine' and the 'Harper's Bazaar'. Her mother passed away in 1870. Two years later, her sisters got married.
 Frances Hodgson Burnett was famous for writing stories for children during this time due to her constant publications in the magazines.
Marriage and children
Frances married Swan Burnett in 1873 after her trip to England. She gave birth to her first child Lionel after one year of their marriage. Swan and Frances moved to Paris for two years.
Vivian Burnett
 Frances gave birth to her second son Vivian in Paris. Later they came back to the US because Swan wanted to practice in Washington D. C.
 Frances divorced Swan in 1898 and later married Stephen Townsend in 1900 who was ten years younger than her. The rumour is that he married her only for her money. Their marriage lasted only for three years.
Frances Hodgson Burnett books
What was Frances Hodgson Burnett's first novel?
 Frances wrote her first novel, 'That Lass o' Lowrie's' in 1877. Frances wrote many more books like Haworth's, Louisiana, A Fair Barbarian, and Through One Administration.
Little Lord Fauntleroy
Frances wrote Little Lord Fauntleroy in the year 1886. It is considered one of the most popular books written by her. 
Little Lord Fauntleroy was written for children but mothers loved it more. The central character of the book, a boy with curled hair and velvet suit with lace collar became favourite among mothers who would end up dressing their kids just like the character. Interestingly, Frances got the inspiration for the hair of the protagonist from her son Vivian who had curled hair.
The Secret Garden
Frances wrote The Secret Garden in the year 1904. She got the idea for the book while she stayed at Maytham Hall. The Secret Garden has fascinated both young and old alike. It is the story of a girl named Mary Lennox who loses both her parents. She then lives with her uncle. The book captures the innocence and curiosity of a child beautifully.
A Little Princess
A Little Princess was published in the year 1905. It is one of her most popular books. It narrates the story of Sara Crewe. Her life turns into a tragedy after her father's death. She starts getting treated like a servant.
 It is a coming of age story which focuses on the hardships faced by the protagonist and the growth of her character.
It was an expanded version of a short story, Sara Crewe: or what happened at Miss Minchin's.
Other Notable Works
The Lost Prince
That Lass o' Lowrie's
Frances Hodgson Burnett Famous Quotes
"If you look the right way, you can see that the whole world is a garden."

"Is the spring coming?" he said. "What is it like?"…
           "It is the sun shining on the rain and the rain falling on the sunshine…"
"Two things cannot be in one place. Where you tend a rose, my lad, a thistle cannot grow."

"Everything's a story – You are a story -I am a story."

"She made herself stronger by fighting with the wind."
Frances Hodgson Burnett movies
Many books written by Frances Hodgson Burnett were the inspiration for films. The prominent films among them are Little Lord Fauntleroy, The Secret Garden and A Little Princess.
Death and Legacy
Frances spent most of her life in depression after she lost her first child. Her second marriage lasted for a mere three years. She called it her biggest mistake.
Frances was sick in the last days of her life. As a result, she spent most of her time in bed.
Where did Frances Hodgson Burnett die?
Frances Hodgson Burnett died on 24th October 1924 in Plandome Manor, New York. Young and old alike read her books with a lot of interest. Though Little Lord Fauntleroy has lost audience, The Secret Garden succeeds in amusing people even today.