Francis Orpen Morris, born on 25th March 1810, Cove, near Cork, was a Clergyman, ornithologist, entomologist, and author, famous for his book "A History of British Birds." Check out some of the other famous Victorians.
He was the eldest son of Henry Gage Morris, a Rear-admiral who served in the French and American wars and Rebecca Newenham Millerd, a daughter of Reverend Francis Orpen, after whom her son was named.
He was brought up on the western shores of Ireland wherein he established within himself, a deep love for nature, before relocating, in 1824, to England. The family finally settled in Charmouth, Dorset, after living for some time in Worcester, in 1826.
He got married in January 1835 to Anne Sanders, the second daughter of Charles Sanders and sired 3 sons and 6 daughters.
He died on 10th February 1893, and was laid at  Nunburnholme, England.
Education
He gained education at the Bromsgrove School and Worcester College, Oxford, graduating in Bachelor of Arts, with honours in classics, in the year 1833. Later, he gained admission ad eundem at Durham in the year 1844.
At Bromsgrove School he fell in love with natural history and ornithology, and thereby started a collection of insects and birds. After leaving his school in the year 1828, he spent one year with a private tutor, before enrolling at Worcester College.
During his time at Oxford, he got acquainted the James Duncan a prominent entomologist, and the writer of "British Butterflies", who increased his interest in the nature.
Reverend Francis Orpen Morris's Time at Church
He was ordained, and became the curate at Hanging Heaton, Dewsbury, in 1834. Later becoming ordained as Deacon by the Archbishop of York in 1835. He also served as curate at Taxal, Cheshire (1836), Doncaster (1836), Crambe, Yorkshire (1842), Christ Church, Ordsall, Nottinghamshire (1838).
He was appointed the chaplain to the Duke of Cleveland in 1844 and was also presented to Nafferton's vicar, Driffield for nine years. In 1854 he was presented by the Archbishop of York to the rectory of Nunburnholme, Yorkshire.
Francis Orpen Morris's Famous Works
Francis Morris wrote extensively on religious themes, however that is not the area that he is renowned for, rather he is widely known for his works on natural history, which, possessed great literary value. One interesting fact about him is that he never accepted the theory of evolution, and was an anti-vivisectionist.
When he was at Nafferton, he also acquired a repute for writing essays on natural history and in particular on subjects regarding ornithology. His first book "arrangement of British birds" was published in 1834, when he was working with Benjamin Fawcett, which was during 1808 to 1893. This working relationship was for 50 years and greatly impacted British ornithology.
His other works include: A Natural History of British Moths, An Essay on Scientific Nomenclature, A Natural History of the Nests and Eggs of British Birds, A Guide to the Arrangement of British Birds, Book of Natural History, A History of British Butterflies, "Fact is Stranger than Fiction," Anecdotes in Natural History etc.
Francis Orpen Morris' History of British Birds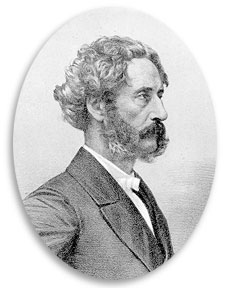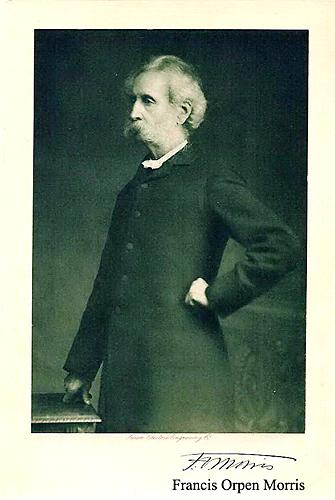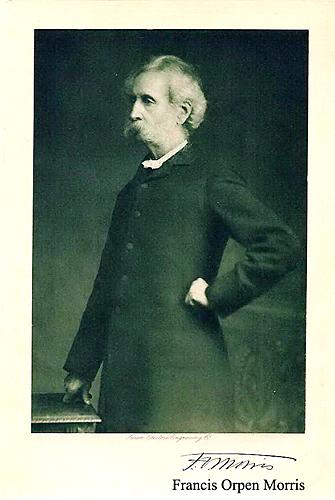 Magnum opus: A History of British Birds, was published from June 1850, monthly, for a period of seven years. Francis Orpen Morris wrote them while working with Fawcett, who financed his texts and books which were illustrated by Alexander Francis Lydon.
This book contained details about the various species of birds present at that time. The book contained characteristics, traits, physical appearance, dietary habits, migration, habitats, lifestyle, breeding and procreation etc. and other details about birds living in England at that time.
Initially there were only a thousand copies, but the demand rose quickly, thus forcing Fawcett to relocate to larger premises Driffield. The books was followed by some others succession. The books such as 'A Natural History of the Nests and Eggs of British Birds', 'A History of British Moths', 'A History of British Butterflies' came immediately after.