George Payne Rainsford James was born on 9th August 1799 in George Street, Hanover Square, London. Little is known about this Victorian author but he has forty novels to his name, each in three volumes. Some of his well-known works include- "Richelieu", "Ticonderoga", "The Smuggler" and "Philip Augustus".
Early life and Career of George Payne Rainsford James
G.P.R James had first studied medicine. He travelled the continent extensively while young, visiting France and Spain, after the abdication of Napolean. He studied the history of these places reflected clearly in many of his works. He also briefly served in the army as a lieutenant. He has also been the British Historiographer Royal during William IV's reign.
He wrote his first notable work "Richelieu-A Tale of France" in 1825 and it was published in 1829. He predominantly wrote romances and had taken up writing from an early age. He soon became acquainted with Sir Walter Scott who upon perusing Richelieu advised him to adopt literature as a profession.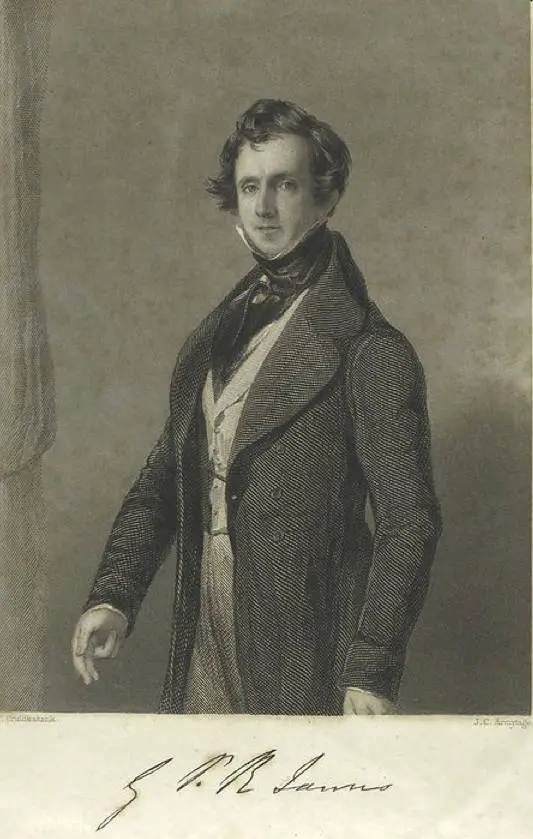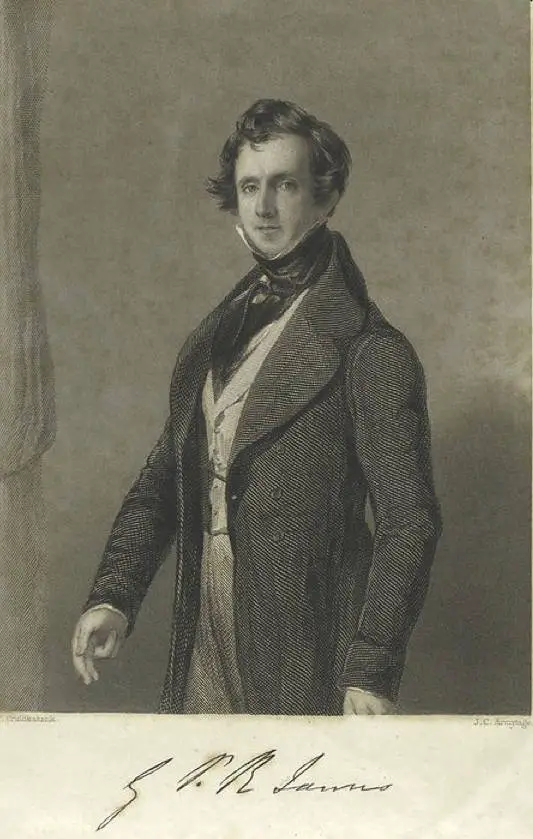 George went on to turn in at least one book every year, his total works amounting to more than about a hundred volumes, even outnumbering Walter Scott's number of novels. He has started to produce romances at a very early age and his books did have a certain immediate appeal.
In 1828, he married Frances Thomas with whom he had two children. Post their marriage, they lived in France, Scotland, and Italy.
In 1850, George James left for the United States with his family, where he continued to stay till he was appointed the British Consul at Norfolk, Virginia in 1852. The novels that he produced at this time; "Ticonderoga", "The Old Dominion" etc. took American life and history as its subject.
Death
His health started taking a toll on him as the climate there did not suit him well. In 1859, he was transferred to the Consulate of Venice, at his sincere request, from Norfolk. However, in 1860, he became gravely ill. On June 9th that year, he died from a stroke and was buried at Isola Di San Michele.