Who was James Thomson?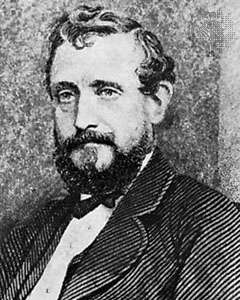 James Thomson was a Victorian poet with Scottish origin, often recognized by his pen name Bysshe Vanolis or B.V. He is best remembered for bleak narrative and portrayal of horrors of humanity, highlighted in his poem 'The City of Dreadful Night.' His pen name was derived from names of two eminent figures – Percy Bysshe Shelley and Novalis.
Early Life of James Thomson
Born in Glasgow, Scotland in 1834, Thomson has a difficult childhood. At a young age, he witnessed the passing of his sister and his father and was sent to an orphanage called the Royal Caledonian Asylum in London at the age of 8. Soon after he heard of his mother's passing.
He completed his education at Caledonian and went to the Royal Military Academy, Chelsea.
Thereafter, he served as a regimental schoolmaster in Ireland where at the age of 17 he met a striking personality whose radical ideology of atheism had already become a controversy – Charles Bradlaugh. Bradlaugh and his thoughts would eventually influence Thomson's writings to a large extent.
Works of James Thomson
After his voluntary discharge from the military around a decade later, he began living in London as a clerk. At the same time, he wrote several essays, stories and poems for the National Reformer, Bradlaugh's weekly periodical which was as Bradlaugh put it, 'a publication for the working man'.
The same periodical also published the one work, a volume of poetry, he is most well-known for – 'The City of Dreadful Night' (1880).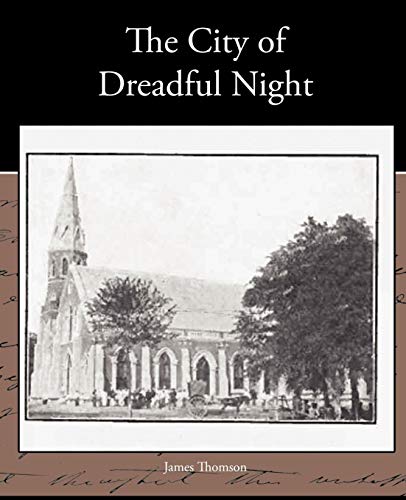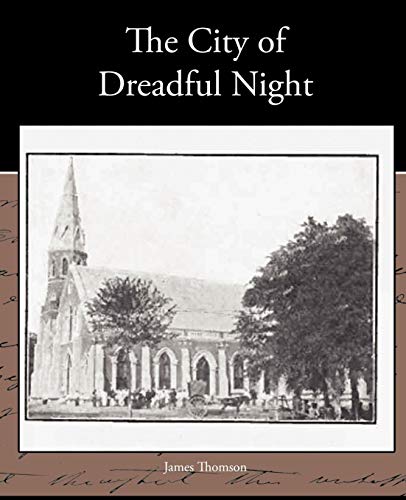 It came to be as a result of Thomson's declining mental state due to heavy alcoholism and severe insomnia. This led to dark moods and periods of depression which became the source of his symbolic representation of dystopian horrors of dehumanization.
During this period, he turned hostile towards his friends and family and ended up isolating himself from the outside world. Although the work received stellar reviews, his mental state continued to decline.
His other works such as 'Insomnia' reflected his daily struggles with the condition and works like 'Mater Tenebrarum' has certain autobiographical context to them. He translated the writings of an Italian poet Giacomo Leopardi who had content similar to that of Thomson.
Although unlike Leopardi, he did not include any kind of optimism to complement his bleak expression. Thomson was among the very few Victorian poets to highlight the darker side of humanity in an age filled with hope.
Later Life of James Thomson
Thomson was known to wander around the streets of London at night and the city became a backdrop for all his writings. Not only was he a wonder evoking author, but he was also an outspoken atheist and a political satirist with works on monarchy and religion.
He passed away in 1882 at the age of 47 in London of a burst blood vessel. Seven years after his death, Henry Stephens Salt wrote a biography on Thomson called 'The Life of James Thomson (B.V.).