John Richard Jefferies was a novelist and also wrote essays. His works described rural life, nature, and history. He spent his childhood on farms and by that time he loved nature and in many of his novels, he described how beautiful nature is.
Early Life
John was born in 1848, November 6th, in Chiseldon, Wiltshire. His father was James Luckett Jefferies, a farmer. John wrote about his family and described the way they lived. In his book Amaryllis, he described the life of his father, James, who was always working on the farm, struggling to make a fortune.
The size of the farm was 39 acres, not enough to do farming and earn much. James took a loan on the farm hoping the crops would be successful but they weren't and later led to them losing the farm. James took the job of a gardener.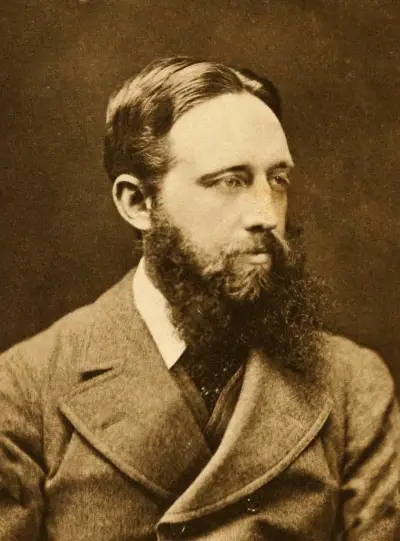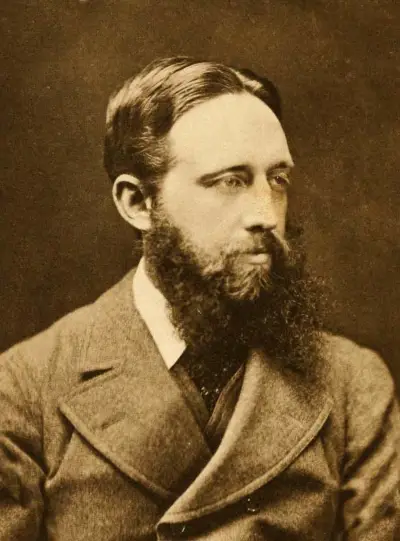 In 1885, John published After London, this book was again based on his father James and his job of farming and gardening, although the job was still a failure as described in the book, "The whole place was thus falling to decay, while at the same time it seemed to be flowing with milk and honey".
However, the time spent at the farm showed a great influence on his life and he used it as background for many of his novels.
James took John to hunt and shooting often, he even shot a rabbit by the time he was nine. He used to carry a gun with him all the time and also spent much time shooting. Some neighbours were afraid to go near him as he carried a personal gun.
Early Education
John Richard Jefferies' early education was in Sydenham, where his uncle and aunt were living. He was very young when he came to live with them. John was sent to a private school there until the age of nine. After that he came back to his father's house and started reading there, he was interested in reading.
His favourite books were The Pathfinder, Don Quixote, Reliques by Percy.
John quit school when he was fifteen and started wandering around. He used to walk around with long hair and improperly dressed.
Marriage
John was married to Jessie Baden, who lived in the neighbourhood. Her father was also a farmer and had a farm near James's farm. The couple spent a few months there and then went to Swindon. There they had Richard Harold Jefferies, the first son.
Literary Career of John Richard Jefferies
John's worked showed a variety of genres such as After London, science fiction, and Bevis, children's books. Although he had tuberculosis for most of his adult life, he had to struggle through poverty and illness, this made an impact on his works. By 1868, July he became very ill and wrote a letter to his aunt saying, "My legs are as thin as a grasshopper's".
John started pursuing his writing passion now, he started with writing articles as a local reported. He wanted to publish his books too but couldn't find a publisher. Later, in 1874, he finally published his first novel as The Scarlet Shawl in Swindon. John with his family now moved to Tolworth as he had trouble finding publishers.
Now in this place, John was known as a country writer because of the surroundings and also for his work. He started writing a series of articles on Burderop estate keeper and described his friendship with him.
Later in 1878, all these articles combined published as a book as The Gamekeeper at Home. This book was a success and gained fame and some of his articles were now ended up in the magazine Pall Mall Gazette, and later in the booking form.
Like this he published 3 more books in the upcoming years, it is said that his writing skills were improved after this. In 1880, he released Greene Ferne Farm, a novel, this book also gained recognition and was used for scholar works.
Bevis
Bevis was a character in two of John's novels, it was the hero of these novels. This character is John himself, everything he described in the stories were mostly how he spent his childhood. The character, Bevis, is shown to be roaming around the countryside carrying guns and went on shooting and hunting with his father.
The two books released based on this character were Wood Magic, in 1881, and one year later the second book was released as Bevis, in 1882. In the first book, the character was pretty young, and later in the second book the character was much older, but still a teenager.
Although everything in the book wasn't true, John added the fantasy element like talking to animals, going on adventures to fight local tyrant.
In 1883, John published The Story of My Heart, this work showed his feelings and thoughts for the world. He observed and valued everything happening around him. This work was a success and got a good reputation for him, this was all because of the way he described people and nature around him.
After London by John Richard Jefferies 
In 1885, John published After London, this work was a fiction (post-apocalyptic). In this book, he describes how due to some hazard happened in England decreased its population, and the lifestyle of the survivors.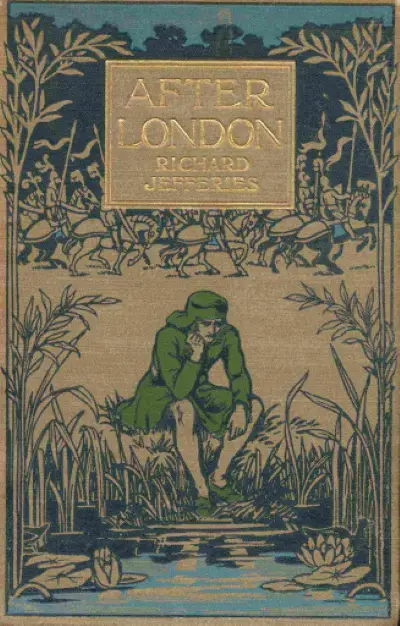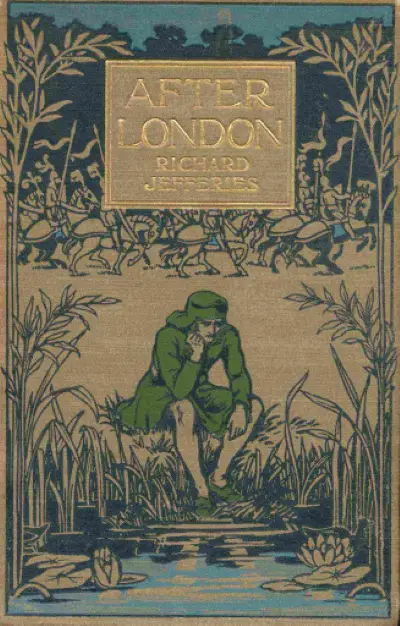 This book was published in two parts, the first was The Relapse into Barbarism, in this part of the book, he described how everything started and the civilization started to fall, and how everything was going back as it was such as streets turning back to forests, animals kept inside were once again free to roam.
The second part of this book was Wild England, now this book was full of adventures, showing England many years after the disaster, showing people's life, nature, and struggles to survive and rise again to a great civilization.
Amaryllis at The Fair
In 1887, John released Amaryllis at The Fair, he published this while he was in Crowborough Hill's house in Sussex. Again in this novel, John showed some reflections of his childhood and the relations he had with his family. He showed several members of his family and their behaviour in this novel.
John Richard Jefferies in Journalism
In 1866, John Jefferies started working as a reporter for a newspaper then known as North Wiltshire Herald. He not only worked for North Wiltshire Herald but also several newspapers such as Swindon Advertiser, Gloucestershire Standard, and Wilts.
John started writing when William Norris, who was Swindon Advertiser's editor, encouraged him and also provided some books to inspire him. Soon he started writing articles on the local area's history and published it in North Wiltshire Herald.
Later Life and Death
John had tuberculosis for most of his adult life. In 1881, he then became more ill and on getting diagnosed he came to know he had an anal fistula. He went to West Brighton, after several operations. He then started writing his autobiography, the title of the autobiography was The Story of My Heart and was published in 1883.
In 1884, June, John moved to Kent and started living there. In 1885 he became so ill that he couldn't attend his child's funeral who died of meningitis.
Two years later, in 1887, August 14th, John died due to tuberculosis and his burial took place in Worthing, at Broadwater and Worthing Cemetery.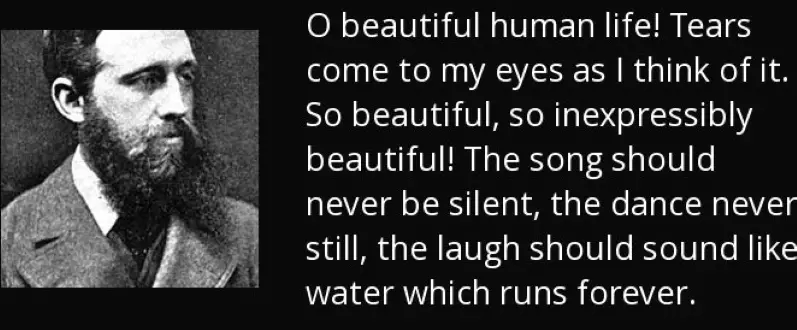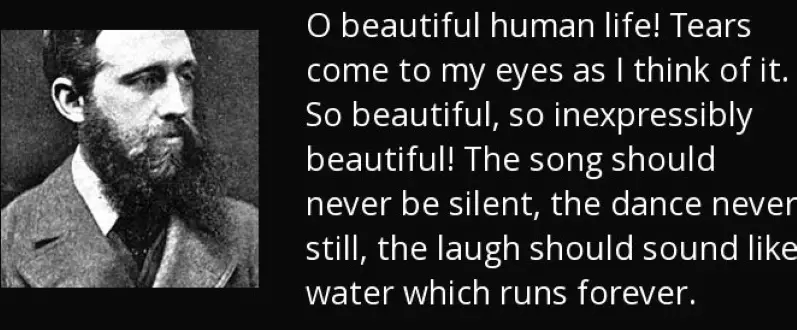 Legacy
The widow of John Richard Jefferies made a collection of his articles that were previously published in several magazines and newspapers. This collection of articles was then published in 1889 as Field and Hedgerow.
John's friendship with Ellen Harrild helped writers write his biography, as John wrote many letters to her which had useful information to be written in his biography.
The place where John was born is now converted into a museum and is open to visitors.