Early Life
Kenneth Grahame was born on March 8th, 1859, in Edinburgh, Scotland. He and died on July 6th, 1932, in Pangbourne, England. He was a famous and renowned British novelist.
His mother passed of Scarlet Fever when he was young, and he bounced around with his relatives as his father was an alcoholic. Soon he became orphaned at an early age. He, thus, lived with his grandmother in England and attended St. Edward's School in Oxford.
Kenneth excelled there, but due to destitution, the payment of the fee was hard and difficult, hence he was employed as a clerk in the Bank of England. He was later promoted to secretary and spent all his working life in the Bank of England.
He stayed in the Bank of England till ill health forced retirement on him in 1908. Meanwhile, he made contributions to journals such as the St. James Gazette and the Yellow Book in the form of articles, he also published collections of sketches, stories, and essays such as Pagan Papers in 1893, The Golden Age in 1895, and Dream Days in 1898 containing one of his most famous works 'The Reluctant Dragon.
Kenneth Grahame later married Elspeth Thomson in 1899, who was older than him and had one son called Alistair. He suffered from multiple psychological problems throughout his life. Just aged 20, Alistair committed suicide while studying at Oxford University.
List of Works of Kenneth Grahame
He is best known for his most famous novel Wind in the Willows, written in 1908, which is a classic of British children's literature, and was originally written for his son who shared similarity in the form of stubbornness with one of the characters in the novel: Crapaud, Baron Tétard ( Toad of Toad Hall ).
The job at the Bank of England gave him time to start journalism, then write short stories. As mentioned, he published Pagan Papers (1893), and The Golden Age (1895), the new collection Dream Days (1898).
After publishing Vent des Saules in 1908, Grahame stopped publishing.
The company of Walt Disney was also inspired by its main work in order to achieve: a section of the animated film, The Crapaud and the Schoolmaster, called La Mare aux grenouilles, an attraction, Mr. Toad Will Ride, based on the film, a restaurant, Toad Hall Restaurant, at the Disneyland Park.
Disney is also adapted in 1941, in the form of an animation of its short story The Recalcitrant Dragon.
Kenneth Grahame's most famous novel The Wind in the Willows was dramatized by A.A. Milne as Toad of Toad Hall (1929) and transformed into a frequently performed well known Christmas play. The novel was his expression of a desire to create a fantasy world rid of some of the uncomfortable aspects of modern life.
Other of his famous works include The Golden Age. The Golden Age is a collection of reminiscences and memories of his childhood, which was first published in the form of a book in 1895, by The Bodley Head in London and by Stone & Kimball in Chicago.
Many of his books were also converted and adapted to movies such as Willoes, Reluctant Dragon, Mole's Christmas, The Friends of Ichabod and Metoad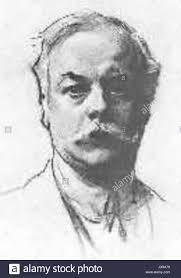 Along with The Golden Age, the Dream Days is also a collection of fictional stories for children and memories of childhood written by Grahame. It is, in fact, a sequel to The Golden Age. Dream Days was first published in 1898 under the imprint John Lane: The Bodley Head.
The Story 'The Reluctant Dragon' of the 'Golden Age' possessed remarkable fame. It is Grahame's most famous short story, often more well-known than Dream Days itself. Eternal Boys was also one of his books that gained recognition.
He died in Pangbourne, Berkshire on July 6, 1932.
Famous Quotes by Kenneth Grahame
As a rule, indeed, grown-up people are fairly correct on matters of fact; it is in the higher gift of imagination that they are so sadly to seek.

The Golden Age The Finding of the Princess(1895)

Monkeys, who very sensibly refrain from speech lest they should be set to earn their livings.

The Golden Age. "Lusisti Satis"