Laurence Housman was an illustrator, writer, and playwright. He wrote more than eighty books in his life. Although he often faced censors due to political and religious reasons. He had controversial political views and was a pacifist and socialist.
The early life of Laurence Housman
Housman was born in 1865, July 18th, in Bromsgrove, England. He was the son of Edward Housman, a solicitor.
When he was five years old, his mother passed away and his father took care of the children. Laurence had a brother, A.E. Housman, a poet, and a sister, Clemence Housman, a writer.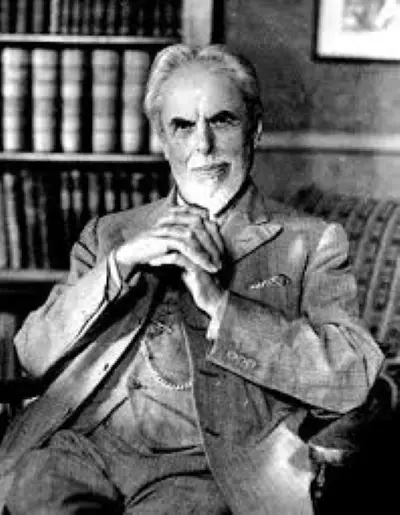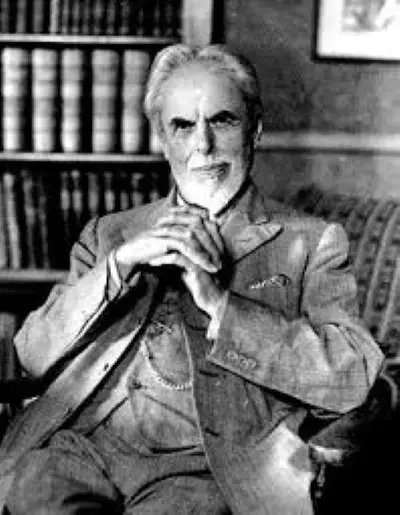 Laurence's early education took place in Bromsgrove school. Later he went to the Royal College of Art and the Lambeth School of Art in London to study art with his sister.
Laurence Housman's Life as an Activist
During World War I, Laurence worked for refugees from Belgian. He mentioned, due to this experience he "escaped his Conservative upbringing" and made him a pacifist and socialist. He had very controversial political views.
Work done as an Activist
In 1907, with Henry Brailsford and Henry Nevinson, Laurence founded Men 's League for Women's suffrage.
Two years later, in 1909, a society giving artists a platform to present their work and get paid for it was founded by Laurence and Clemence, his sister. They also worked with Women's Social and Political Union and the Women's Freedom League. This was called Suffrage Atelier.
Laurence wrote some works on these ideas and The Preparation of Peace(1949), Pruning Hook(1919) and The Heart of Peace(1919) are his best known in this genre.
Later Life and Death
Following the First World War, Laurence left his home and moved to a cottage in Ashley, Hampshire. Till 1924 he lived there and then shifted to Somerset. He spent around 35 years with his sister and he died in 1959, February 20th, in Glastonbury, England.
Literary Career of Laurence Housman
Writing
Laurence started writing when he started losing his eyesight. He wrote more than 80 books in his lifetime and faced censors often, due to political and religious reasons.
Laurence's two best-known works are The Duke of Flamborough (1924) and Trimblerigg: A book of Revelation (1924), a political satire on Llyod George.
Some famous books by Laurence Housman:
An Englishwoman's Love-letters
An Englishwoman's Love-letters is a novel, published in 1900, anonymously. This work was written so frankly that it turned out to be a scandal. People were excited, but later when people found out that this wasn't written by a woman but Laurence, they showed disappointed. In 1901, Barry Pain wrote a parody for An Englishwoman's Love-letters.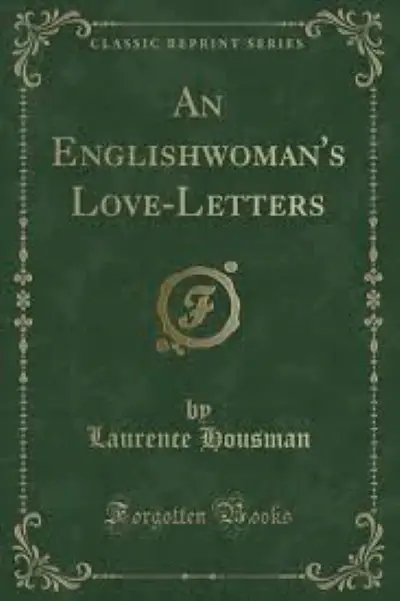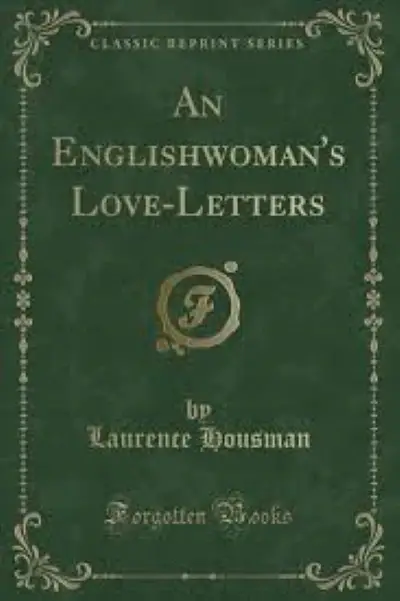 Laurence wrote different genres such as fantasy stories All-Fellows (1896), Gods and Their Makers (1897), and The Cloak of Friendship (1905), Laurence also wrote fairy tales for kids, his best-known was A Farm in Fairyland (1894).
In 1937, The Unexpected Years, an autobiography, showed his homosexuality a little bit.
Plays of Laurence Housman
Laurence wrote a play on Queen Caroline, Pains and Penalties. Plays included members from Royal House and they got censored. He had to wait many times for the relaxation of censorship.
Some famous plays by Laurence Housman:
Bethlehem
Laurence's first play was Bethlehem, it was produced in 1902. This play is one of his best-known plays. Gordon Craig privately produced this. Although it was produced in 1902, it was on hold due too censorship.
Under Fire
Laurence's Under Fire didn't get censor issues. Although it was on Queen Victoria, it showed how Queen survived three attacks. Also, it shows that Queen was very calm during all this and showed mercy against criminals.
The Little Plays of St. Francis
The Little Plays of St. Francis also included characters from the Royal House and biblical characters. Produced in 1922, but due to the ban from Lord Chamberlain, it was incurred repeatedly.
Victoria Regina
Victoria Regina, as the name suggests was on Queen Victoria, produced in 1934. After this play, A rule by Lord Chamberlain came out, stating that no queen or king shall be portrayed within 100 years from the date of her or his accession.
So even though it was produced in 1934, the play had to wait for three more years ie., 1937, June 20th, which fell on a Sunday. So the play was released the next day. Australian television also adapted this in 1963.
Illustrating
Laurence's first work was doing illustrating. He did illustrate for The Were Wolf, a novel by his sister Clemence, The End of Elfintown by Jane Barlow, Goblin Market by Christina Rossetti, Weird Tales by Jonas Lie, and Jump to Glory Jane by George Meredith.
During his illustrating work, Laurence published some hymns and carols and some poetry. He started writing with poems and fairy tales and in those writing, he did all his illustrations.
Legacy of Laurence Housman 
Peace Pledge Union founded a bookshop in Laurence's honour in Shaftesbury Avenue, London in 1945. He sponsored this bookshop. The shop was shifted to Caledonian Road, soon after he died, and this book still contains literature on socialism and pacifism.
Laurence's picture with his name is on Millicent Fawcett's statue in Parliament Square, London. This contains not only his name but all the members of Women's Suffrage.
Elizabeth Oakley published Inseparable Siblings in 2009. It was a portrait of Laurence and Clemence Housman.