Matthew Arnold was a poet, critic and a philosopher who belonged to the Romantic Era of English literary history. Born in Laleham, Middlesex, England on December 24, 1822, Arnold wrote a number of works of prose and poetry that commented on the social structure of England during his time.
Apart from that, his poems are critically acclaimed for their language as well as the though. Besides this, his religious essays are still studied as major sources of the life and culture of people in 19th century England.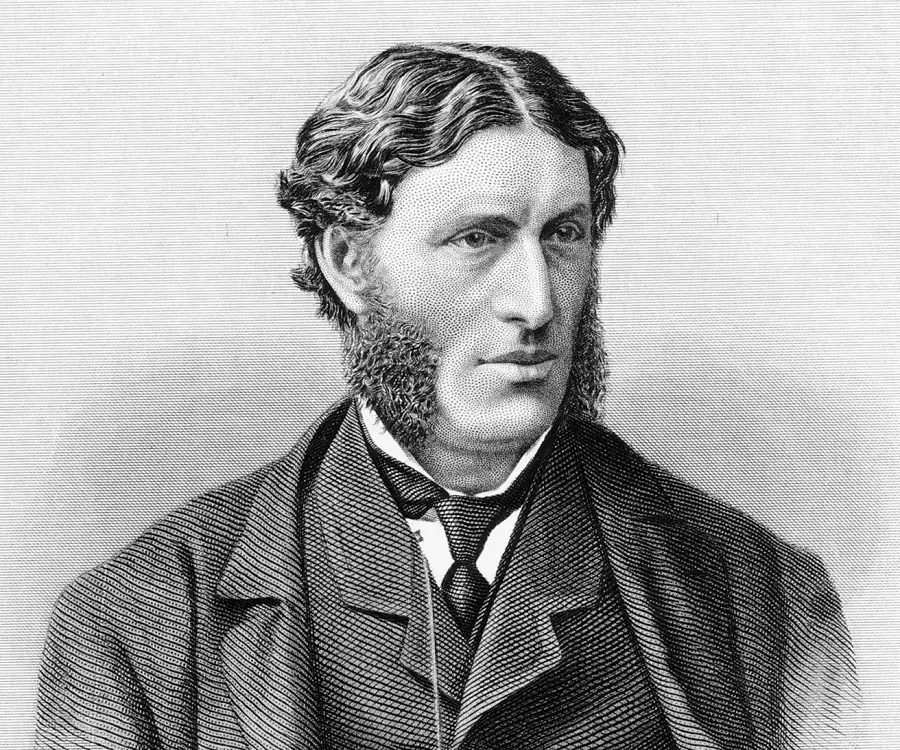 Life of Matthew Arnold
Matthew Arnold was born as the eldest son of Thomas Arnold who was a reputed member of the society. When Arnold was six, his father was appointed the headmaster of the famous Rugby School. At the age of fifteen, Arnold entered the same school. Following this, he entered the prestigious Oxford University for his higher education.
After completing his education at Oxford in 1844, Arnold started working as a teacher of classics in the Rugby School. In 1851, he started working with the government of the country as an inspector of schools. This job allowed him to travel throughout the country and also helped him to afford his marriage ceremony. In the same year, he got married to Frances Lucy Wightman.
He continued working as a school inspector even when he was offered the position in Oxford in 1857, which he served till 1867. He soon rose to popularity because he started to deliver his lectures in English rather than French or Latin. Apart from this, his publications in poetry and prose also helped him to maintain his stature.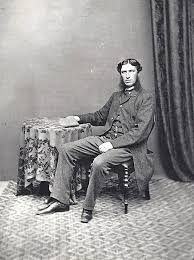 In 1886, his health started to decline due to old age and he stopped working as a school inspector. Although he did not suffer from any serious ailments in his life, he passed away suddenly while running to catch a train in 1888 from an alleged heart attack. His body is buried in a plot owned by his family in All Saints' Churchyard in his birthplace Laleham, England.
Matthew Arnold's Major Works
While the responsibilities of Matthew Arnold as a school inspector and teacher never allowed him to dedicate all of his time to writing, he was able to still publish a number of collections of poetry and prose in his life. He started to write at an early age but his writing gained attention in 1843 when he was awarded the Newdigate Prize for his poem Cromwell. He continued to write all his life, gaining acclaim for his poetry and criticism alike.
The beginning of the literary career of Matthew Arnold is characterized by his poetry. He started composing verse at a very early age and continued it for a relevant amount of time in his life. As a poet, the verses that he has composed in his initial days contain a feeling of heroism and a sense of ambition. However, as he grew older, his poetry started to become more mellow.
The major themes that Arnold wrote about in his poetry include a sense of abandonment and restriction. His poetry aims to explore a number of great questions pertaining to religion, social norms and human nature. The tone of his works is usually introspective and didactic and deeply ingrained in the philosophy of life that Arnold had.
In the later years of his life, Arnold stopped working on verse and adopted prose. He wrote a number of critical essays and published them in several versions. His essays became a commentary on the times in which he was living. They revolve around a number of philosophical questions like the meaning and value of human life, and the purpose of art, and also present views of Arnold as a critic and philosopher.
One of the most important themes of critical essays of Arnold is the need for English poets to know literature in other languages. Arnold lived in a time when all the countries that were a part of the United Kingdom were experiencing a romantic revolution in literature. As a result, it had almost become a norm of the day for a poet to be well versed in the literature of other languages. Arnold discussed this theme in most of his critical works along with a number of aspects of literature.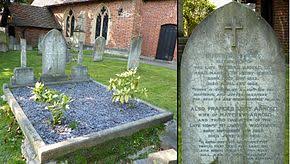 As a man born into Christianity, Arnold had a lot of questions and doubts about religion. While he was not an atheist, he was always asking questions about the role of religion in the life of man. In the last few years of his life, Arnold started to compose religious essays that revolved around the same idea. He has managed to raise some important questions about the same and had also attempted to provide the reader with an answer. All of his works are a reflection of Arnold as a person and describe his beliefs to the reader in a critical manner.
List of major works by Matthew Arnold
Poetry
A Matthew Arnold Birthday Book (1883)
Alaric at Rome: A Prize Poem (1840)
Cromwell: A Prize Poem (1843)
Empedocles on Etna and Other Poems (1852)
Empedocles on Etna: A Dramatic Poem (1900)
Merope: A Tragedy (1858)
New Poems (1867)
Poems: A New Edition (1853)
Poems: Second Series (1855)
The Poems of Matthew Arnold (1965)
The Poetical Works of Matthew Arnold (1950)
The Strayed Reveller and Other Poems (1849)
The Works of Matthew Arnold (1903)
Prose
Essays, Letters, and Reviews by Matthew Arnold Essays, Letters, and Reviews by Matthew Arnold (1960)
Friendship's Garland (1883)
"Charles Augustin Sainte-Beuve," in Encyclopedia Britannica, ninth edition, IX: 162-165(1886)
"Isaiah of Jerusalem" in the Authorized English Version, with an Introduction, Corrections and Notes (1883)
"Schools," in The Reign of Queen Victoria (1887)
A Bible-Reading for Schools: The Great Prophecy of Israel's Restoration (1872)
A French Eton; or, Middle Class Education and the State (1864)
Arnold as Dramatic Critic (1903)
Civilization in the United States: First and Last Impressions of America (1888)
Complete Prose Works (1960)
Culture and Anarchy (1883)
Culture and Anarchy: An Essay in Political and Social Criticism (1869)
Culture and the State (1965)
Discourses in America (1885)
Education Department (1886)
England and the Italian Question (1859)
England and the Italian Question, (1953)
Essays in Criticism (1865)
Essays in Criticism: Second Series (1888)
Essays in Criticism: Third Series (1910)
Five Uncollected Essays of Matthew Arnold (1953)
General Grant, with a Rejoinder by Mark Twain (1966)
General Grant: An Estimate (1887)
God and the Bible: A Review of Objections to "Literature and Dogma" (1875)
Heinrich Heine (1863)
Higher Schools and Universities in Germany (1874)
Irish Essays, and Others (1882)
Isaiah XLLXVI; with the Shorter Prophecies Allied to It (1875)
Last Essays on Church and Religion (1877)
Letters of Matthew Arnold, 1848-1888 (1895)
Letters of an Old Playgoer (1919)
Letters, Speeches and Tracts on Irish Affairs by Edmund Burke (1881)
Literature and Dogma: An Essay towards a Better Apprehension of the Bible (1873)
Matthew Arnold's Letters: A Descriptive Checklist (1968)
Matthew Arnold's Notebooks (1902)
Mixed Essays (1879)
On Home Rule for Ireland: Two Letters to "The Times" (1891)
On Translating Homer: Last Words: A Lecture Given at Oxford (1862)
On Translating Homer: Three Lectures Given at Oxford (1861)
On the Modern Element in Literature (1869)
On the Study of Celtic Literature (1883)
Poems of Wordsworth (1879)
Poetry of Byron (1881)
Reports on Elementary Schools 1852-1882 (1889)
Schools and Universities on the Continent (1867)
St. Paul and Protestantism; with an Introduction on Puritanism and the Church of England (1883)
The Hundred Greatest Men: Portraits of the One Hundred Greatest Men of History(1879)
The Letters of Matthew Arnold to Arthur Hugh Clough (1932)
The Note-Books of Matthew Arnold (1952)
The Popular Education of France, with Notices of That of Holland and Switzerland(1861)
The Six Chief Lives from Johnson's "Lives of the Poets," with Macaulay's "Life of Johnson," (1878)
The Study of Poetry (1880)
Thoughts on Education Chosen From the Writings of Matthew Arnold (1912)
Unpublished Letters of Matthew Arnold (1923)
Also read about  to marguerite