Below is the detailed biography of Sir William Schwenck Gilbert – a British playwright and humorist best known for his comic operas with well known Victorian composer Arthur Sullivan.
Early Life of Sir William Schwenck Gilbert
William was born on the 18th of November in the year 1836 in London. His father, who William was named after, was a naval surgeon, later turned poet. His mother was Anne Mary Be Morris. Gilbert came from a large family of three more siblings. His parents were however distant and eventually even separated.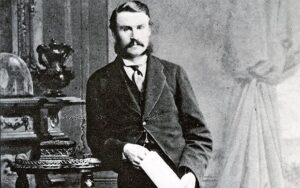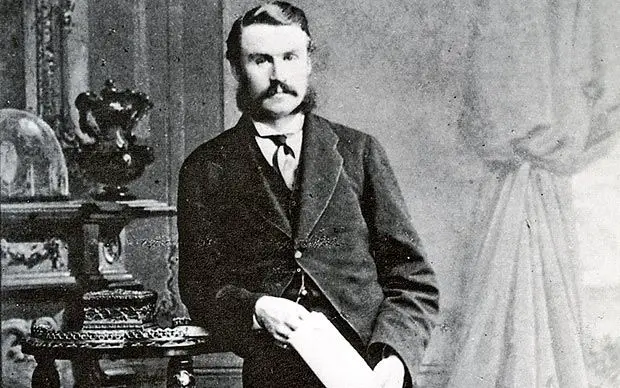 As a child, Gilbert travelled quite often to France and Italy with his parents for two years and came back to London thereafter. He went to a small school in Boulogne, France where he lived. He then went to Western Grammar School in London, after returning.
He went to King's College London and graduated in 1856. He then joined the Civil Service and served as an Assistant Clerk in the Privy Council office. He did not particularly like his job and therefore, joined the Militia where he worked until 1878 and reached the rank of a Captain.
Post this, he worked as a barrister for some years. In preparation, he enrolled as a student at the Inner Temple. However, this was not considered a huge success.
A career as a poet – Sir William Schwenck Gilbert
To have continuity in income, he discovered his flair for writing and wrote numerous comics along with illustrations, theatre reviews in the form of parodies. He published them anonymously under the name 'Bab'. As he gained popularity, his works and illustrations were being published at the Cornhill Magazine, London Society, Tinsley's Magazine and Temple Bar. The poems and illustrations were put together and published as a book called Bab Ballads.
He was also one of the major drama critics for the Illustrated London Times. He also appeared on Christmas Annuals, The Comic News and Savage Club Papers. One of the leading newspaper publishers sent him to France on account of the Franco Prussian War for reporting.
A career as a Playwright 
In the year 1863, Gilbert produced his first play that went on until seven weeks. The play was called 'Uncle Baby' and attracted a massive audience. After two years, he collaborated with Charles Millward and produced at least five plays. All of these were classic comedy. One of these called Hush-a-bye Baby became an instant success.
He is best known for his operatic parody – Robert the Devil. The opening of the Gaiety Theatre in London was with this play. It was a huge success and ran for 100 nights straight. In 1869, he came up with another prose comedy called 'An Old Score'.
It is observed that during the late Victorian era, the quality of drama was badly deteriorating with adapting French operettas and badly written scripts that were a disgrace to the established theatre world of London. However, it was innovative playwrights such as Sir William Schwenck Gilbert that reformed the world of Victorian theatre.
He was also a stage director for his plays and had a strong opinion on the casting and performance of the cast. He sought costumes, set, props, colours and lighting. He disciplined actors and was open to ideas and innovations on the set. Critics have mentioned that he was a good director and that he extracted natural acting and clear performance from his actors. He was hard working and prepared efficiently before he plays right from set design to costumes to business. 
Personal Life of Sir William Schwenck Gilbert
It is known that in the mid-1860s, Gilbert was in a relationship with novelist Annie Thomas. However, it did not work out, after which, he married Lucy Agnes Turner. Many affectionate letters of them are found to be exchanged over the years. They had no children but are both known to be animal lovers since they had many pets.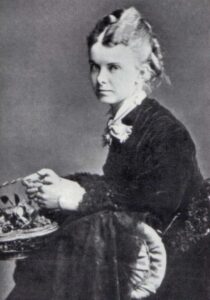 Later life and legacy 
In the year 1889, Gilbert built the Garrick Theatre. They also moved to the city of Harrow in the following year. He was also appointed Justice of Peace for Middlesex. The couple adopted a daughter, who was formerly an actress on Sir William Schwenck Gilbert's set. Her name was Nancy Mcintosh. She even moved in to live with the couple and remained there until the death of Lady Gilbert. 
Around 1909, he announced a retirement from theatre due to the continuous failure that came to his end. He worked with Arthur Sullivan on one of his last plays that were a failure. It was called 'The Grand Duke' in 1896 and later 'The Fortune Hunter' which was relatively no success either. He produced at least 3 high budgeted plays in a span of 12 years before his death. 
His last play was 'The Hooligan' produced by him just four months before he died. This was not a comic play but a mind striking sensitive one.
Gilbert was granted a knighthood in the year 1907 in recognition of his contribution to the world of English drama.
Gilbert died in an unfortunate lake accident at the age of 74 years on the 29th of May 1911. He was cremated and his ashes were buried at the churchyard of St John's Church, Stanmore. 
Many of his plays are still performed nearly 150 years after his death. He is certainly one of the most influential dramatic of the Victorian era.