William Butler Yeats is known in a short name W.B. Yeats who is one of the greatest stars of English literature. W.B. Yeats made significant steps ahead of that many other contemporary writers too followed.
What is W.B. Yeats Known for?
Not only poetry, but he is also known for prose and dramas. "The Second Coming" comes first when a person first listens to W.B. Yeats. W.B. Yeats is an Irish man though he passed his later years in many European countries.
Early Life
He was born on 1865, 28th January, in Sandymount, Ireland. His early days were in Ireland and he studied there. When he was born his father John Yeats was studying law.
This is why from a very early age, Yeats received an interest in the study. On the other hand, Susan Mary Pollexfen was from a very wealthy merchant family who kept herself busy with literary art movements.
In the 19th century Ireland his family was involved with the country's development and probably Yeats too got inspiration from that.
In 1867 his family moved to England and started artwork for getting the exact meaning of life. In 1877 he joined Godolphin School though he only studied for four years there.
This was a great time for W.B. Yeats as he met many other students and teachers. He was really good in study. His score in Language and Mathematics was too low. This is why he studied at Erasmus Smith High School.
At this time his family again moved to Dublin. This was 1881 and he met many famous writers and playwrights from whom he was influenced. This is for the first time he had written a poem. The journey starts from that time where he never paused his writing carrier.
There is a quote from W.B. Yeats,
"But I, being poor, have only my dreams; I have spread my dreams under your feet; Tread softly because you tread on my dreams."
From the very early age of seventeen, he starts writing. He was influenced by Romantic poets like Edmund Spencer and Percy Bysshe Shelly. Some of his poems reflect that romantic influence.
Though he does not belong from the Romantic genre. Sometimes he uses Pre-Raphalites verses and sometimes nature has become the subject or theme.
Career As a Poet
His family in 1887 returned to London and there he joined the rhymer's club where the members meet many influencers and they get a new target for writing.
From this time he starts thinking about spiritualism, mysticism, and astrology. Though he never worked seriously on them but writes in some of his poems.
In 1892 he writes,
"If I had not made magic my constant study I could not have written a single word of my Blake book, nor would Countess Kathleen ever have come to exist. The mystical life is the center of all that I do and all that I think and all that I write."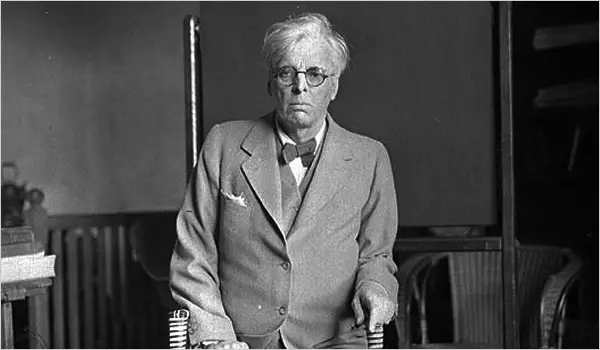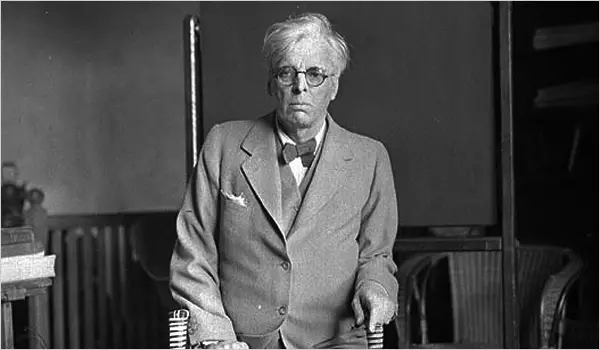 Then he has also grown with Hinduism and starts studying Hinduism under the guidance of Theosophist Mohini Chatterjee. This also became a part of Yeat's poetry. In the latter year, he published his poems "The Secret Rose" in 1897, and
"The Wind Among the Reeds" in 1899.
Some famous lines of "The Wandering of Oisin" is,
"We rode in sorrow, with strong hounds three,
Bran, Sceolan, and Lomair,
On a morning misty and mild and fair.
The mist-drops hung on the fragrant trees,
And in the blossoms hung the bees.
We rode in sadness above Lough Lean,
For our best were dead on Gavra's green."
In 1889, he met Maud Gonne who was a contemporary nationalist. She too inspired Mr. Yeats. Later in his poem "A Man Young and Old" he cherishes his days with Maud Gonne who was in a good tough with Yeats.
In 1923, the gas written a novel named "The Speckled Bird". Later published "A Vision". He spends so much time in writing that sometimes comes with an internal effect.
But still, he never gets spoiled. "The Course of the Fires and the Shadows" was a short story by Yeats that got too famous.
Personal Life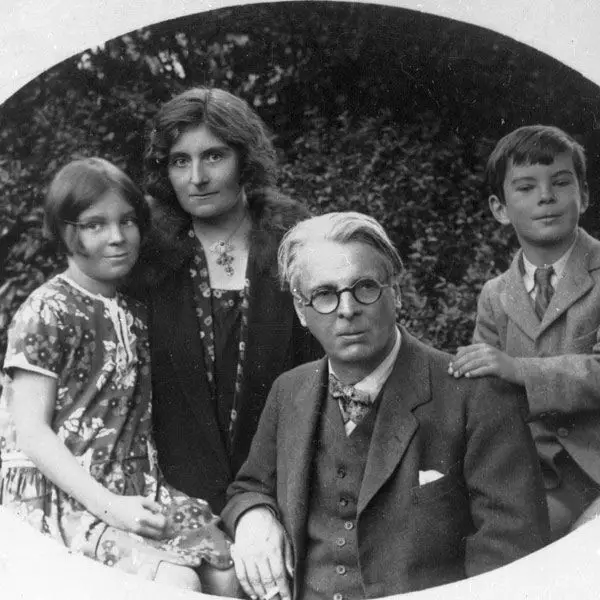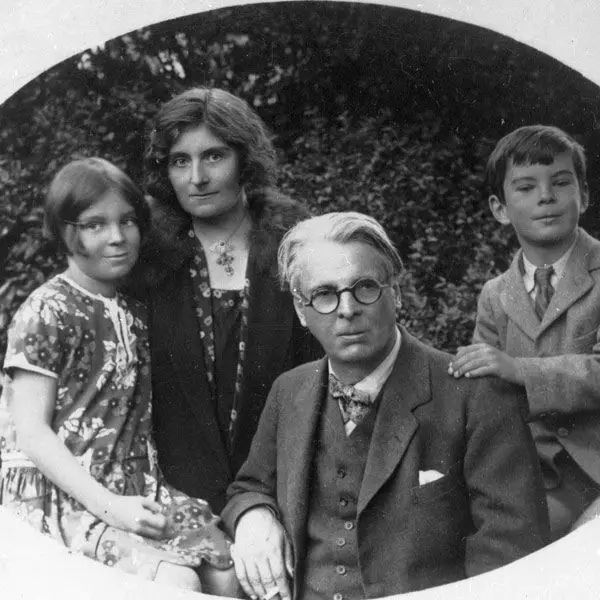 At his age 51, he thought of marriage and he successfully married Georgia-Hyde-Lees who was a twenty- five years old lady. The age difference was huge but still, this was a successful marriage.
In 1923 he wins the award Novel Prize for his literary works. He writes in a letter,
"I consider that this honor has come to me…

individual than as a representative of Irish literature,

it is part of Europe's welcome to the Free State."
Last Years of Life
Till 1925 he was able to do everything by himself but after that his health starts getting down. He was a nationalist that is why in his last years of life he keeps himself busy with the Irish revolution and development of society.
In 1938, he translated the "Principle of Upanishad" and published it as "The Ten Principles of Upanishad". W.B. Yeats was died in 1939 in France and was buried in Menton.
After his death, a death funeral occurred which has given the name Roquebrune-Cap-Martin. The epitaph that was written is taken from his last poetry,
"Cast a cold Eye
On Life, on Death.
Horseman, pass by!"