Below is a detailed biography of Walter Savage Landor who was a British Poet, Writer and Activist. He was also known to be a critic. Let us learn more about him below.
Early Life 
Walter was born on the 30th of January 1775, in Warwick, England and was the son of Dr Walter Landor who was a British physicist. Walter Jr's mother was his father's second wife – Elizabeth Savage who was known to inherit 80000 pounds from her father along with many estates around England. The family was a supporter of the 'Whig'.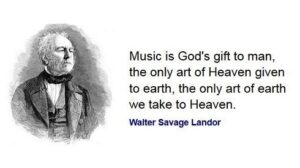 As a little boy, he went to 'Knowle' School and later to Rugby School. Due to a few criticisms from the headmasters at the school, Landor decided to be homeschooled later on. He studied with the vicar of Fenny Bentley and a headmaster of another prestigious Grammar School. 
He grew up to enter the Trinity College, Oxford in the year 1793 where he was known to be a rebellious boy with his informal dressing up. He was influenced by French republicanism at this point. 
He moved to Wales in a town called Tenby. There, he had a child with his lover 'Ione'. The baby died in infancy. He was of the opinion that the Earls tried to suppress liberalism and is therefore seen to have written an entire satire dedicated to one of them. 
His first work should be in 1795, a book of English and Latin verses by him called 'The Poems of Walter Savage Landor'.
The career of Walter Savage Landor
Landor had a career of at least 65 years during which he published many genres. He was known for his Latin writings that he is known to be proud of as he was one of the few English Latin writers of the time. He believed Latin to be the superior language there is to convey the best of his thoughts.
Critic reviews on his works are widely mixed due to the plethora of work done by him. He is famous for his work 'Imaginary Conversations' which consists of historical characters from Greek philosophers to contemporary writers having a fictional conversation. This was adapted in many dramatic works.
His poetry is considered tender and beautiful. It is believed that most of his romantic works are dedicated to his many lovers. He also has a range of poems for children as well. He also wrote for journals and published pamphlets every now and then. They ranged from different topics such as politics, literature, etc. His write up of the Unification of Italy is very famous.
He is known to be a master of epigrams which was a rare art in the Victorian era. He used them as a means to get back at politicians that he thought were upsetting. He also wrote an anonymous 19-pager pamphlet called Moral Epistle for an Earl when he was barely in his 20s. 
He has written over 300 Latin poems and essays. Classical scholars often used them as reference.
Personal Life of Walter Savage Landor
When Walter was in college, he was seen to be a rebel due to which he was asked to leave. His father and he got into a major quarrel when Walter claimed that he would leave the house forever after which he set out to Wales. Rose Aylmer and Rose Paynter were among his love interests.
After moving to Wales as a young man, Walter fell in love with Nancy who he called Ione. Walter's father did not approve of this relationship and urged that he come home immediately. However, that did not happen. Later on, his father decided that he would receive a stipend of 150 pounds a month irrespective of whether he moves back into the manor or not.
He was a close friend of Southey and Coleridge, William Wordsworth and Lord Byron who is known to have often roast him. 
Life in Italy 
He spent a lot of years in Italy, particularly in Florence. It is recorded that he was involved in court cases due to his 'indecent' as put by many critics, way of delivering his journals. He was absolutely unafraid of making his point whether it was dukes, earls, or any noblemen.
He spent the last six years of his life in Italy while flying in and out from Florence to London. He depended on his family estates at this stage of his life and hoped to move into a villa owned by a family called Villa Gherardesca in Florence. 
He lived with his wife and children for some time until he moved out again, took refuge in a hotel and indulged himself in new editions of his writings He also collected pictures.
Legacy and Death of Walter Savage Landor
Walter died in Florence, Italy at the age of 89. Even though he quite hoped to be buried at Widcombe cemetery near Bath, England, he was buried at the English Cemetery in Florence that is still maintained. A statue of his wife is also found at the same cemetery.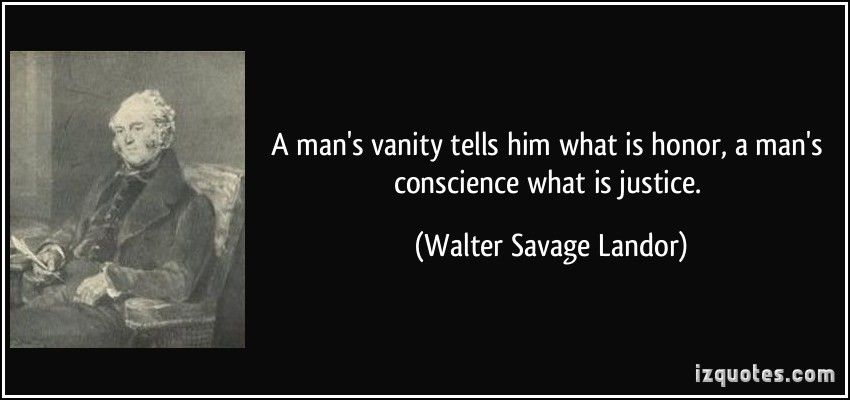 Arnold Henry Savage Landor was his grandson. His works are known for their sensitive and beautiful delivery. He certainly changed the way journalists thought, with his bold pamphlets published across England. His writings about the Unification of Italy have also been heavily criticised by critics both positively and negatively. Walter Savage Landor certainly made a mark in the Victorian Era.