William Brighty Rands also known as Henry Holbeach and many other names, was a British writer. His nursery rhymes made him famous. William published several volumes of children's literature using pseudonyms. His most known pseudonyms were Henry Holbeach, Matthew Browne, and T. Talker. He also worked in the House of Commons.
William was known as "Laureate of the Nursery" by many people. He was a versatile and prolific writer in several genres. Illustrated London News described him as a literary critic, philosophical essayist, and poet. He was a regular contributor of Illustrated London News.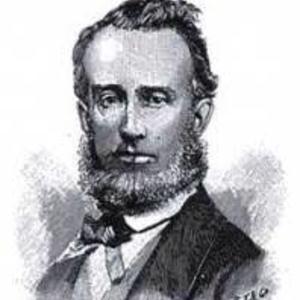 How was Henry Holbeach's Early Life?
William was born on 24th December 1823 in Chelsea, Middlesex. He came from a poor family. His father was a shopkeeper and sold candles. He gained education by reading at second-hand bookshops. Although his parents were poor, they did all they could for him.
They got him to school, got interrupted frequently between the age of 10 to 13. His father later became a dealer for china's crockery and glass items. Whereas, his mother earned some money by clipping wicks. Before he started school, he learned to read Greek and Latin.
The Places where Henry Holbeach worked
William started his career with a job in Solicitor's Office. He started earning 6 shillings per week. Later he started earning 10 shillings per week at his second job. His main duty was to serve writs to poor tradespeople. The job was too upsetting, so he left this job.
William started working as a Foreign Correspondent in a city merchant office, as he was now competent in French and Spanish.
In 1857, William took the job in House of Commons, the Parliament reporting staff of Messrs Gurney. He worked there till 1875 when he took retirement.
William was also a chapel preacher for some time. He wrote several original hymns. These hymns were also in Congregation hymn books.
How William spent his life?
William married Mary Ditton in 1846. They had 6 children together, out of which 2 died in early childhood. Soon William left Mary for another woman named Hannah Rolls, in 1858. Although he didn't marry Hannah until his first wife, Mary, died in 1881. Hannah and William had 5 children together.
Even after William had two families to take care of and his job at the Parliament. He didn't give up his hobby for writing. He found enough time to write Chaucer's England during that time.
William worked very hard. His doctor and his sons were convinced that he worked himself to death. William Brighty Rands, also known as Henry Holbeach and many other names died on 23rd April 1882, in East Dulwich, London.
What was Henry Holbeach famous for?
Some of his major publications are
Lilliput Levee (1864)
Chaucer's England (1869)
Lilliput Lectures (1871)
Microprint (1970)
Lilliput Revels (1871)
Lilliput Legends (1872)
William was mostly famous for his work in Chaucer's England. He worked in the field of essays, which were specially for children. He also wrote many children verses and is famous for that. The way he understood a child's mind was unusually perceptive.
Why William's name is forgotten?
Most of William's work has fallen into obscurity for several reasons. In 1899, the popular "Lilliput Series" republished his best-known poems. The main reason that his name is forgotten is that he didn't use his name. He used to write anonymously under pseudonyms. In his lifetime, he at least used 30 pseudonyms.
He wrote some 10-12 books and many articles. Out of which only a series of poems "A Chain of Lillies" were published under his name. William was not satisfied with this work. Hence, he started using pseudonyms. He was a shy writer and didn't seek much fame and fortune.
Some Contributions by Henry Holbeach
William contributed to annuals and magazines, Good Words, Good Words for the Young, Stretchan's annual, and Tom Hood's Comic Annual.
William did not just write for children but adults too. Some pieces as Moral Codes and Moral Criteria appeared in Contemporary Review in 1869.
In 1871, William wrote a poem Great, Wide, Beautiful, Wonderful World for the Lilliput Lectures. This poem showed William's love for nature.
Between the time of 1874-1875, William wrote many articles for different journals, Pall Mall Gazette, Spectators and some articles on "men and manners" in The Illustrated Times.
In 1878, William also founded a newspaper called the Citizen.