American literature had a great impression of English literature. The main reason for this same being that it was under the control of British colonies for a very long period of time.
The American authors were influenced by the English authors and their style of writing to a very great extent. The American authors during the Victorian era were no exception to this. In their writing, an impression of English writing is clearly visible. However, they gradually developed their own style of writing which no longer had the English impression.
It was during the Victorian era that the country got its first novels published. The first American novel is The Power of Sympathy written by William Hill Brown. It was published in 1791. After that, many women writers also published their novels.
Amongst them, Susanna Rowson is best known for her novel titled Charlotte: A Tale of Truth. It got reissued in Philadelphia under the title Charlotte Temple. It was the biggest seller of the 19th century before Stowe's Uncle Toms's Cabin. Another novel that gained such kind of popularity was The Coquette written by Hannah Webster Foster.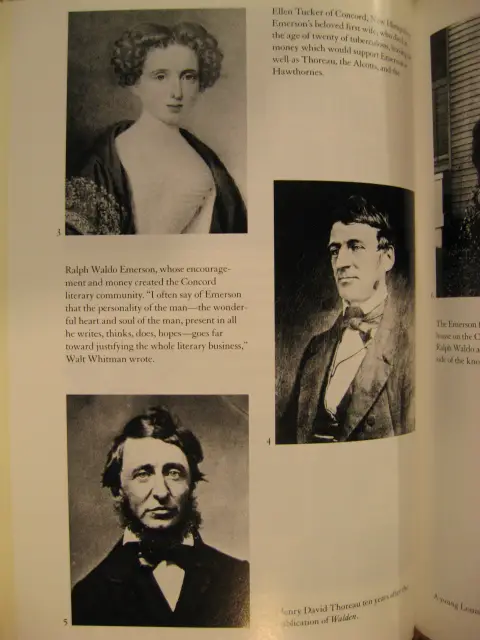 Other notable literary works of American style during the Victorian era include William Gilmore Simms who wrote Martin Faber in 1833, Guy Rivers in 1834, and The Yemassee in 1835. Lydia Maria Child wrote Hobomok in 1824 and The Rebels in 1825.
John Neal wrote Logan, A Family History in 1822, Rachel Dyer in 1828, and The Down-Eaters in 1833. Catherine Maria Sedgwick wrote A New England Tale in 1822, Redwood in 1824, and The Linwoods in 1835. James Cooper was another notable American author of the Victorian era who is best known for his novel, The Last of the Mohicans written in 1826.
There were many American authors during the Victorian era who wrote about the American struggle for freedom amongst which the most famous is Democracy in America published in two volumes and written by Alexis de Tocqueville.
19th Century American Literary Figures
Wsu has a good collection of links to all their works.
Thomas Paine (1732-1809)
St. John de Crevecoeur (1735-1813)
Thomas Godfrey (1736-63)
Thomas Jefferson (1743-1826)
Hugh Henry Brackenridge (1748-1816)
John Trumbull (1750-1831)
Timothy Dwight (1752-1817)
Philip Freneau (1752-1832)
John Ashbery – What is Poetry?
Phillis Wheatley (1753?-1784)
Alexander Hamilton (1757-1804)
Susanna Rowson (1762-1824)
William Dunlap (1766-1839)
Joseph Hopkinson (1770-1842)
Royall Tyler (1757-1826)
Charles Brockden Brown (1771-1810)
James Kirke Paulding (1778-1860)
Francis Scott Key (1778-1843)
Washington Irving (1783-1859)
Samuel Woodworth (1785-1842)
John James Audubon (1785-1851)
James Fenimore Cooper (1789-1851)
John Howard Payne (1791-1852)
Seba Smith (1792-1868)
William Cullen Bryant (1794-1878)
Joseph Rodman Drake (1795-1820)
James Gates Percival (1795-1856)
John Pendleton Kennedy (1795-1870)
Josiah Warren (1798?-1874)
Amos Bronson Alcott (1799-1888)
Lydia Maria Child (1802-80)
Ralph Waldo Emerson (1803-82)
Nathaniel Hawthorne (1804-64)
Robert Montgomery Bird (1806-54)
Nathaniel Parker Willis (1806-67)
William Gilmore Simms (1806-70)
Elizabeth Oakes Smith (1806-93)
Henry Wadsworth Longfellow (1807-82)
Charles Fenno Hoffman (1806-84)
John Greenleaf Whittier (1807-92)
Edgar Allan Poe (1809-49)
Joseph Holt Ingraham (1809-60)
Timothy Shay Arthur (1809-85)
Oliver Wendell Holmes (1809-94)
Sarah Margaret Fuller (1810-50)
Horace Greeley (1811-72)
Harriet Beecher Stowe (1811-96)
Richard Henry Dana, Jr. (1815-82)
Evert Augustus Duyckinck (1816-78)
Henry David Thoreau (1817-62)
Josiah Gilbert Holland (1819-81)
Susan Bogert Warner (1819-85)
Herman Melville (1819-91)
James Russel Lowell (1819-91)
Walt(er) Whitman (1819-92)
Julia Ward Howe (1819-1910)
Mary Anne Sadlier (1820-1903)
Frances Jane Crosby (1820-1915)
F. G. Tuckerman (1821-1873)
Francis Parkman (1823-93)
George William Curtis (1824-92)
Bayard Taylor (1825-78)
Francis James Child (1825-96)
Stephen Collins Foster (1826-64)
Charles Henry Smith (1826-1903)
Lewis Wallace (1827-1905)
Anna Bartlett Warner (1827-1915)
Ellen Gould White (1827-1915)
Fitz-James O'Brien (c.1828-62)
Henry Timrod (1828-67)
Theodore Winthrop (1828-1932)
Charles Dudley Warner (1829-1900)
Helen Maria Hunt Jackson (1830-85)
John Esten Cooke (1830-86)
Emily Dickinson (1830-86)
Paul Hamilton Hayne (1830-86)
Helen Maria Hunt Jackson (1831-85)
Rebecca Harding Davis (neé Harding) (1831-1910)
Franklin Benjamin Sanborn (1831-1917)
Louisa May Alcott (1832-88)
Edmund Clarence Stedman (1833-1908)
Horatio Alger (1834-99)
Francis Richard Stockton (1834-1902)
Adah Isaacs Menken (1835-68)
Sarah Chauncey Woolsey (1835-1905)
Mark Twain [Samuel Langhorne Clemens] (1835-1910)
Francis Bret(t) Harte (1836-1902)
Thomas Bailey Aldrich (1836-1907)
Marietta Holley (1836-1926)
Edward Eggleston (1837-1902)
Joaquin Miller (1837-1913)
William Dean Howells (1837-1920)
John Burroughs (1837-1921)
Edward Payson Roe (1838-88)
John Hay (1838-1905)
John Muir (1838-1914)
Francis Hopkinson Smith (1838-1915)
Henry Brooks Adams (1838-1918)
Constance Fenimore Woolson (1840-94)
Edward Rowland Sill (1841-87)
Maria Louise Pool (1841-1898)
Joaquin Miller (1841?-1913)
Sidney Lanier (1842-81)
Bronson Howard (1842-1908)
William James (1842-1910)
Ambrose Bierce (1842-1914?)
Henry James (1843-1916)
John Boyle O'Reilly (1844-90)
Elizabeth Stuart Phelps Ward (1844-1911)
William Clark Russell (1844-1911)
George Washington Cable (1844-1925)
William MaKendree Carleton (1845-1912)
Joel Chandler Harris (1848-1908)
Sarah Barnwell Elliott (1848-1928)
Emma Lazarus (1849-87)
Eliza Jane Poitevent Holbrook Nicholson (1849-96)
Sarah Orne Jewett (1849-1909)
James Lane Allen (1849-1925)
Edward Bellamy (1850-98)
Eugene Field (1850-95)
Ella Wheeler Wilcox (1850-1919)
Mary Noailles Murfree (1850-1922)
Laura Elizabeth Richards (1850-1943)
Kate Chopin (1851-1904)
William Crary Brownell (1851-1928)
Thomas Bird Mosher (1852-1923)
James Brander Matthews (1852-1929)
Mary Eleanor Wilkins Freeman (1852-1930)
Henry Van Dyke (1852-1933)
Edwin Charles Markham (1852-1940)
Thomas Nelson Page (1853-1922)
David Belasco (1853-1931)
Edgar Watson Howe (1853-1937)
Francis Marion Crawford (1854-1909)
George Edward Woodberry (1855-1930)
Harold Frederic (1856-98)
Elbert Green Hubbard (1856-1915)
Booker T. Washington(1856-1915)
L. Frank Baum (1856-1919)
Frank Harris (1856-1931)
Lizette Woodworth Reese (1856-1935)
Alice Brown (1856-1948)
Emerson Hough (1857-1923)
Henry Blake Fuller (1857-1929)
Charles Monroe Sheldon (1857-1946)
Horace Logo Traubel (1858-1919)
Katherine Lee Bates (1859-1929)
James Gibbon Huneker (1860-1921)
Charlotte Perkins Gilman (1860-1935)
Harriet Monroe (1860-1936)
Owen Wister (1860-1938)
Hamlin Garland (1860-1940)
George Lyman Kittredge (1860-1941)
Abraham Cahan (1860-1951)
Bliss Perry (1860-1954)
Louise Imogen Guiney (1861-1920)
William Bliss Carman (1861-1929)
O. Henry [William Sydney Porter] (1862-1910)
Edith Wharton (1862-1937)
[Madame de Treymes][Summer]
Carolyn Wells (1862-1942)
Wilbur Lucius Cross (1862-1948)
Elizabeth Robins (1862-1952)
Gene Porter (1863-1924)
Oliver Brooke Herford (1863-1935)
George Santayana (1863-1952)
Richard Hovey (1864-1900)
Richard Harding Davis (1864-1916)
Paul Elmer More (1864-1937)
Paul Leicester Ford (1865-1902)
Irving Babbitt (1865-1933)
Lincoln Steffens (1866-1936)
David Graham Phillips (1867-1911)
Harry Leon Wilson (1867-1939)
John Livingston Lowes (1867-1945)
Laura Ingalls Wilder (1867-1957)
Eleanor Porter (1868-1920)
Mary [Hunter] Austin (1868-1934)
Robert Herrick (1868-1938)
William Allen White (1868-1944)
William Edward Burghardt DuBois (1868-1963)
William Vaughn Moody (1869-1910)
Edwin Arlington Robinson (1869-1935)
Newton Booth Tarkington (1869-1946)
Emma Goldman (1869-1940)
Edgar Lee Masters (1869-1950)
Frank Norris (1870-1902)
Mary Johnston (1870-1936)
Alice Caldwell Rice (1870-1942)
Stephen Crane (1871-1900)
Vernon Louis Parrington (1871-1929)
Jesse Lynch Williams (1871-1929)
Melville Davisson Post (1871-1930)
James Weldon Johnson (1871-1938)
Lola Ridge (1871-1941)
Theodore Dreiser (1871-1945)
Winston Churchill (1871-1947)
Paul Laurence Dunbar (1872-1906)
Zane Grey (1872-1939)
Harold Bell Wright (1872-1944)
Leonora Speyer (1872-1956)
Rupert Hughes (1872-1956)
George Cram Cook (1873-1924)
Anne Douglas Sedgwick (1873-1935)
Ellen Glasgow (1873-1945)
Willa Cather (1873-1947)
Joseph Trumbull Stickney (1874-1904)
Josephine Preston Peabody (1874-1925)
Amy Lowell (1874-1925)
Anna Hempstead Branch (1874-1937)
Zana Gale (1874-1938)
Ellen Glasgow (1874-1945)
Victorian American Painter
John White Alexander Biography: American artist