More than enough historians agree that when it comes to classic literature, Victorian age was the best of times in all of human history. And who can argue when names and inventions produced in the nineteenth century are some of the biggest ever produced.
There were great writers such as Charles Dickens, Alfred Lord Tennyson and an inventor like Thomas Edison or the Wright Brothers and for that matter a ruler like Queen Victoria herself.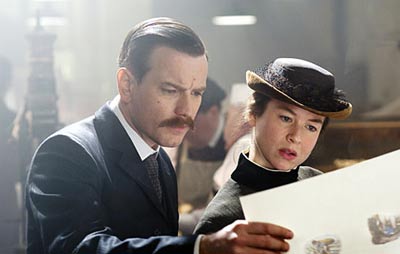 Victorian era an era that is considered to be one of the most interesting and tremendously exciting periods in the world history was considered to have a unique taste when it came to movies. The genre of movies varied from romance to drama to comedy to colonial to musical to mysteries and the list is endless.
Although set in the US, Gone with the wind is a classic during this era.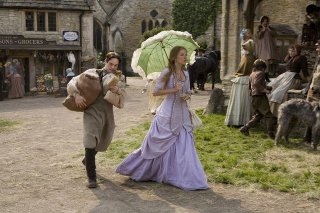 Then there are movies like Little Women which is the story of four young girls Meg, Jo, Beth and Amy who grow into being young women during the civil war. Then there is Pride and Prejudice which is a love story.
A comedy movie of those times was Life with Father. Other movies based on the Victorian era are "The Four Feathers" (2002) which is about a disgraced British officer whose efforts to redeem himself for leaving the Army at the start of a war in Sudan.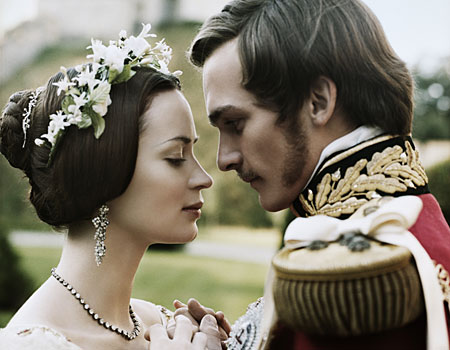 "Wuthering Heights" (1939) is a brooding tale of a star-crossed romance on the Yorkshire moors to be set during the mid-19th century. "The Great Train Robbery" (1979) is a loose adaptation of an actual robbery of a train filled with the gold headed for the Crimea in 1855."Without a Clue" (1988) is a humorous spoof of the Sherlock Holmes legend, in which Holmes is a fictional character.
"An Ideal Husband" (1999) – Based upon Oscar Wilde's 1895 play is about political corruption and blackmail in high society, "Angels and Insects" (1995) is based upon a novel about a British naturalist who marries into an aristocratic with surprising results."Stardust" (2007) – Based upon a fantasy novel set during 19th century England.
"Mrs. Brown" (1997) this is a historical drama about a widowed Queen Victoria's relationship with her Scottish servant."Gaslight" (1944) this is the second version of Patrick Hamilton's play, "The Mudlark" (1950) based on a novel about how Queen Victoria was brought out of her mourning for Prince Albert with the help of a homeless boy.
Then there are movies like A Christmas Carol (1938), A Dispatch from Reuter's (1940), A Girl of the Limberlost (1990), A Dog of Flanders (1935), A Ghost in Monte Carlo (1990), A House Divided (2000), A Midsummer's Night Dream (1999) and the list is endless.
These movies will never fade out from the minds of people.