The elite collection of antique Victorian beds is still highly popular even in today's society and remains yet to be outdated. Consumers today are more concerned about luxurious items that offer comfort and contribute to a chic décor such as that of a Victorian bedroom.
I think we all admit that for our bedroom is the place we like the most comfortable and luxury as it is the one room we can wind down and relax in within our homes. So why not give your bedroom furnishings a touch of the Victorian era where the huge Four Post bed was considered lavish and only a few could every buy them.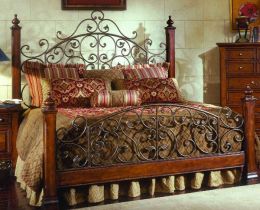 Did you know that the current and contemporary luxuriously large beds are actually taken from the Victorian era? During this time the beds were carved from the highest quality wood that could be found contributing to its captivating overall design.
So to give your bedroom a cozy yet luxurious look there is nothing better than adding antique Victorian beds or a Victorian bedstead that will not only highlight your taste and style but also give your room a more classy, elegant feel which is just a few of the fine qualities that these bed designs possess.
If you feel as though it may be difficult to find the perfect Victorian bed for you then it will probably be best if you browse around on the website or locate an appropriate store/ dealer that may hold the collections that you have in mind. You may come across some exclusive and limited ranges that are available to anyone and some of them are surprising affordable which makes it even better.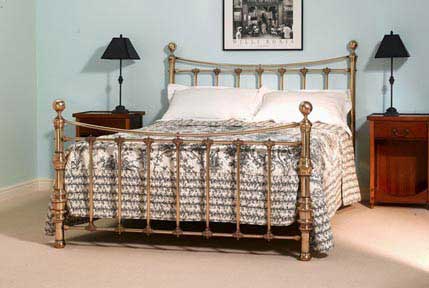 I am sure if you browse through a websites catalogue that specializes in antique beds of Victorian style then you can be sure to find what you are looking for as several styles have been designed to fit the needs and price range of customers.
There are also several handmade Victorian antique beds that are a spitting image of what the Victorians had back in the day. You will discover that the Victorian bedstead is not welded but cast meaning it is long lasting and extremely high quality also you can get a variety of joints such as Dovetail joints just as the Victorians had to give it the complete look from the era and even more strength and quality than ever before!