Boots history can be traced back to very ancient times. Boots became famous with both the genders in the Victorian era. These boots are referred to as Victorian boots, granny boots, gothic boots or witch boots. By mid-1800, the boots became the most popular form of footwear worn by both men and women.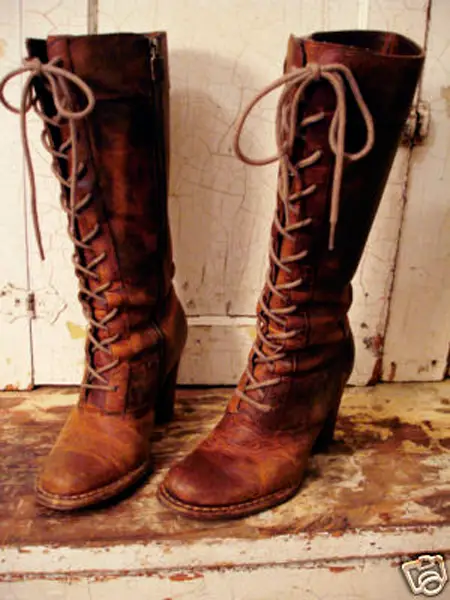 Women's boots were form-fitting, comfortable and draw attention to the women's calf and offered good support to the ankles. The ankles were basically covered to protect them from being looked at by men but the intricate tight lacing on the ankle boots had a titillating effect.
Queen Victoria made the high front laced boots more popular when she starting wearing them at the Balmorals. The two-toned lace up boot is known as Balmorals.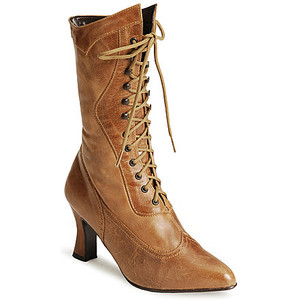 One type of lace boots is the Victorian brown suede leather lace-up boots made in 1900 with two tones soft reddish brown suede leather and a dark brown leather bottom shoe. Also available were Wht Pu Victorian women's boots, Victorian ankle boots, Victorian leather and lace wedding boots, Victorian White Canvas High Top Lace –Up Boots made in 1900 made of an off white canvas fabric with white shoe laces.
Victorian style Men's shoes were different from those worn by the women. One of the shoes worn by men was the Hi-top dress shoe made from selective cowhide and wax thread. Another one is the Sable tip boots that are comfortable and durable made from black calf.
Men's cowhide Congress Gaiters is a pliable and soft and has the necessary amount of toughness. Also available was the Men's side-zip spat shoe which was ankle length boot ornamented with buttons.