Victorian baby names are often perceived as classic or traditional names. While this is true, it is also true that the names chosen in the United States during the Victorian era were often quite plain for every Charles, there was a Fred.
So the names from this era present a delightful mix of both the traditional and the simple.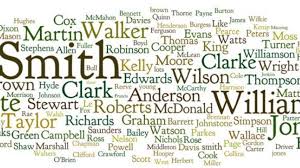 Most popular names for boys
Men had fairly common first names such as John, George and Henry. The most popular boy's names according to the 1885 Social Security Administration data were John, William, James, George, Charles, Frank, Joseph, Henry, Robert and Thomas.
Biblical names for men popular during the Victorian era include Adam, Eli, Elijah, Joshua, Zachariah, Andrew, James, Simon, Philip, and Nathaniel.
Boy's names originating from Royalty
Men, too, were often named after kings and royalty, such as such as Henry, James, Charles, and Albert. Some unique male Victorian names were Asa, August, Bennet, Bertram, Byron, Horatio, Jasper, Reuben, Simeon, and Thaddeus. Parents in Victorian times liked to give their children names that were popular in the Middle Ages.
Victorian boy names from literature
Many boys' names were derived from literature that was popular at the time, such as those written by Charles Dickens and names were also borrowed from books on mythology, such as Hector and Ulysses.
Victorian English baby names were often borrowed from the literature at the time and as such, books written by authors such as the Bronte Sisters, Charles Dickens, Sir Arthur Conan Doyle, Rudyard Kipling, and George Eliot. The names of the characters that appeared in the books saw rising popularity.
Furthermore, the Victorian era popularized scary, dark stories of murder and mayhem. As such, the boys' names that follow were popular at the time. A few such examples were Balthazar meaning splendid prince, Dorian taken from Oscar Wildes fictional story The Portrait of Dorian Gray, Gerard meaning brave spearman.
Judas meaning praise or thanks, Percival having welsh origin meaning obscure, Regulus with latin origin meaning ruler, Remus meaning unknown, Reginald implying king, Salazar signifying old hall, Sirius implying a star in the constellation, William meaning strong-willed warrior etc.
Victorian boy Joint up names
In some names, the first and middle name was fused together to form a single first name. For example, Tobias-Henry was first names in which the first and middle name were fused together. This baby naming practice appeared in multiple times in Victorian public records.
More Victorian names include Arlington, Bishop, Crockett, Dante, Dock, Erasmus, Edson, Eben, Eldridge, Emerson, Fletcher, Heath, Gideon, Grady, Jasper, Justice, Lucien, Lawson, Luther, Miller, Merlin, Nelson, Obed, Osborne, Oakley, Silas, Titus, Thaddeus, Wyat, Wallace etc.
Origins of Victorian names were sometimes obscure.
Some of these names are still on top of the charts today. And some, perhaps sadly, are no longer in vogue. But the names of this Victorian era will always be a great deal of fascination for people around the world. Also read about Victorian Era Girls Names, Popular Victorian Era Last Names of People and Victorian era name generator: Random first and last names