The Victorian era marks a new beginning in the Chair industry. There was a variety of designs in chairs that were carved out of wood. In the Victorian times, the furniture like chairs became more feminine and delicate in nature. These chairs were comfortable.
The chairs and dining chairs had padded seats. Mostly Gothic and Medieval designs were in demand and mahogany and dark oak woods were used to make chairs. These chairs were easy and had a very comfortable seating like button back chesterfields. Thus, the Victorian side chairs are frequently looked upon as treasure.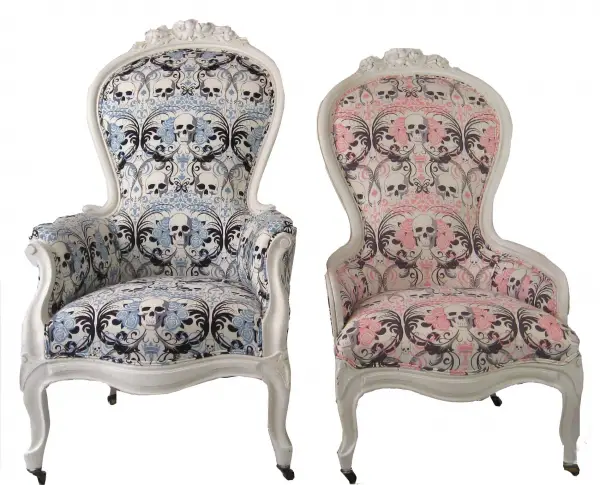 In a Connecticut dining room, there were six dining chairs having carvings of flowers, fruits, and foliage on the crest rail. But only two chairs have been identically carved and all these chairs belong to mid-1800.
A Victorian Mahogany antique dinning chairs is a set of eight chairs made sometime around 1840. These are in Hepplewhite design consisting of two carved chairs and six dining chairs. All the chairs have a square back with pretty carved uprights and moulded edges stand on splayed back legs, tapering front legs and H stretchers to add the support for the chair.
Morris chair style
Highest quality chairs were made between 1850 and 1865. A new style called Morris chair can be traced back to the Victorian era where it finds its origin named after the English poet, William Morris. These were low, deep-seated chairs with flat, straight wooden arms and a hinged back flexible enough to be moved at any angle or position and chairs were covered with separate, thick but soft cushions.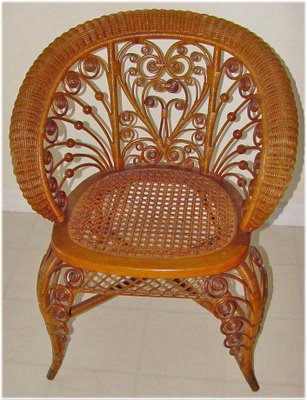 Another popular chair in the Victorian era was was the Rocking chair and many changes were made in it keeping in mind the user's comfort which had oval or rectilinear back and seat. It was low, armless, upholstered. Similar looking chairs were small, carved out in cane and were used as bedroom sets.
In the last few years of the 19th century, mahogany rockers were used for ground floor rooms and were comfortable but had no specific style and relation to the rockers that existed previously. These may be high-backed or low-backed chairs with narrow, scrolled down-curved wooden arms.