The women's costumes underwent radical changes in the Victorian era. The dresses worn by women in the early Victorian period showed resemblance to those worn by women in the Georgian age. Etiquette was an important factor in Victorian clothing.
In the mid-1800s, women basically wore corsets, balloonish sleeves, and crinolines. These crinolines flourished during the 1850s and 1860s. The bustle became popular in the 1870s. In the early years of the Victorian era, the rich families often went to London to purchase the latest fashions.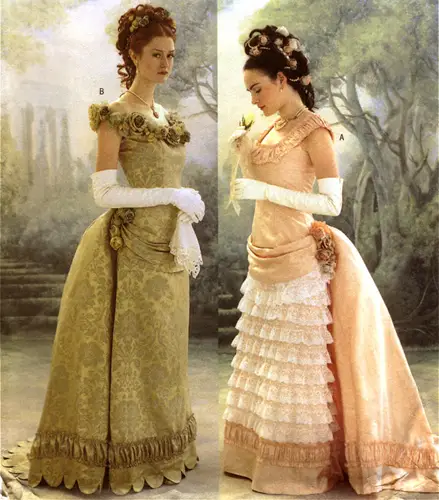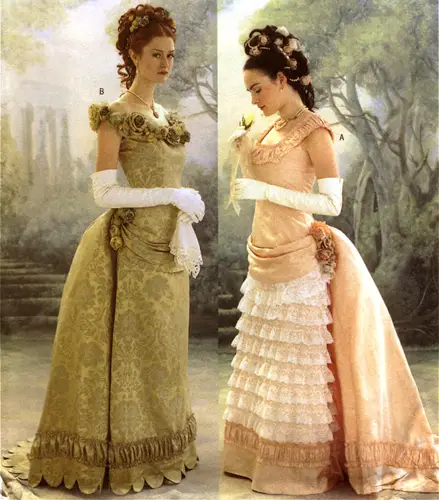 Victorian era women's dresses
The women used to wear dresses with big padded shoulders to show off their class and poise. These dresses had a long or a short sleeve depending upon the season.
During the Victorian period, women would completely cover their legs by wearing black stockings. In the later years, pants replaced the items that were used earlier.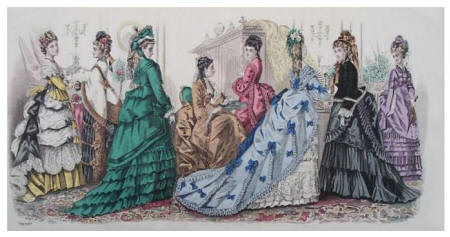 Changes in fashion during the Victorian era
Women's fashion changed rapidly during Victorian times. The skirts which had a straight fitting were now spread over large hoops. However, during the last few years of the era, the hoop lost its hold and was immediately replaced by skimmer skirts.
There was also a change in the sleeves of the dresses. The sleeves changed from slim to leg o mutton sleeves at the end of Victorian times. The corset was also an essential element in the women's outfit and the purpose of this corset never changed.
For a woman to be able to wear a Victorian outfit, she had to have a cinched- in the waist. The Victorian women had some liberty in respect of the evening. For evening apparel, women could bear the shoulders and upper part of the chest. This was the case for upper and middle-class women. Shawls also formed a part of the Victorian costume.
Satin, silk, and heavy velvet materials were generally worn by the older generation of women. Young women chose to wear lighter materials. The dresses bought by middle-class women were later on used to make clothes for the children.
More information on Victorian costumes and fashion: