"A visit from St Nicholas" was published anonymously in 1823, but in 1837, Clement Clark Moore claimed authorship. The poem is said to be the best-known verses written by an American.
The credit of some of the conceptions of Santa Claus which started during mid-nineteenth century till today goes to this poem.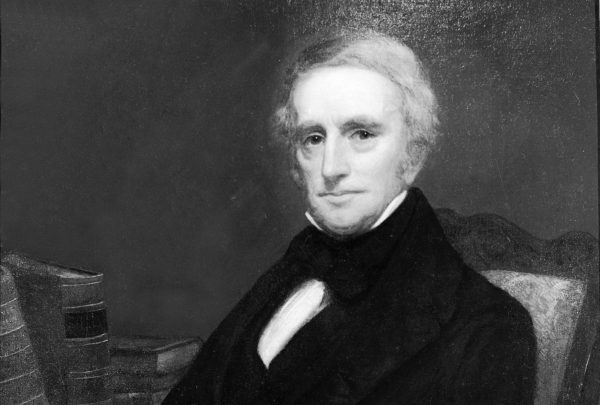 It also has a huge impact on gift giving at Christmas. It became a Christmas favorite and is still the same today. The poem was in due course of time set to music and many artists have recorded it.
A Visit from St Nicholas– Meaning and significance
'Twas the night before Christmas, when all thro' the house
Not a creature was stirring, not even a mouse;
The stockings were hung by the chimney with care,
In hopes that St. Nicholas soon would be there;
The children have nestled all snug in their beds,
While visions of sugar plums danced in their heads
According to the poem on the Christmas Eve night, a father is awakened by the noise coming from outside of the house. His wife and children are sleeping when he sees Santa Claus (St Nicholas). He is riding an airborne sleigh which is pulled by eight reindeers.

He lands his sleigh on the roof of the house and enters the house through the chimney. He has a sack full of gifts and he fills the stockings of children hung by the fire with the toys. The father shares a conspiratorial moment with St Nicholas before he bounds on a chimney and flies away wishing Merry Christmas to all.
It is believed that Clement Moore composed this poem while riding to Christmas shopping on the eve of Christmas.
Clement Moore
Clement Clark Moore was a writer and American professor. He wrote the poem, A visit from St Nicholas for his children and they encouraged the publication. Initially, Moore did not want this because his popularity was a professor of ancient languages. Many scholars have debated on whether Moore is the original author of the poem or not.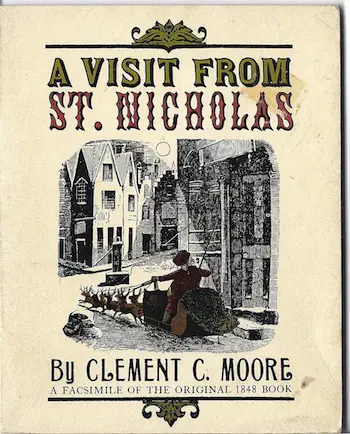 The conception of Saint Nicholas was proclaimed from Moor's friend, but he preferred his jolly old elf to arrive on Christmas Eve rather than Christmas day. By making St Nicholas arrive a night before Christmas, Moore shifted the focus from Christmas day which had some problematic religious associations.
Very soon, this child-centric version of Christmas was embraced by all and spread all over the world as well. Before "A visit from St Nicholas", Saint Nicholas was portrayed as an individual of great authority and great charity.
A Visit from St Nicholas
However, in this poem, Saint Nicholas is a jolly and cheerful old fellow. He takes on the character of Santa Claus who is loved by young and adults even today. With this poem, Santa Claus was born with a bowl full of jelly belly and rosy cheeks. All the society fell in love with him. The spirit of Santa added to the spirit of Christmas is what makes this poem so significant.
More Info On- Morris and the Kelmscott Press, Summary of popular works of Dickens, Baronet