Early Life of William Bromley
William Bromley was born in London in 1835. He is the grandson of the renowned engraver William Bromley I. Initially William had started his career as an engraver and later started painting.
William Bromley I, the grandfather of William Bromley was a British engraver. He learned how to engrave from J.G. Wooding in London. After that, he started working and soon he became quite popular among the people as an engraver. There are several famous works of his, some are:
Macklin's Bible
History of England
St. Thomas Lawrence's portraits
Portraits of Duke of Wellington
Portraits of Napolean
William Bromley learned how to engrave from his grandfather but he was more keen on painting. He did work as an engraver for quite some time but his love for painting made him quit engraving and take up painting as his full-time job.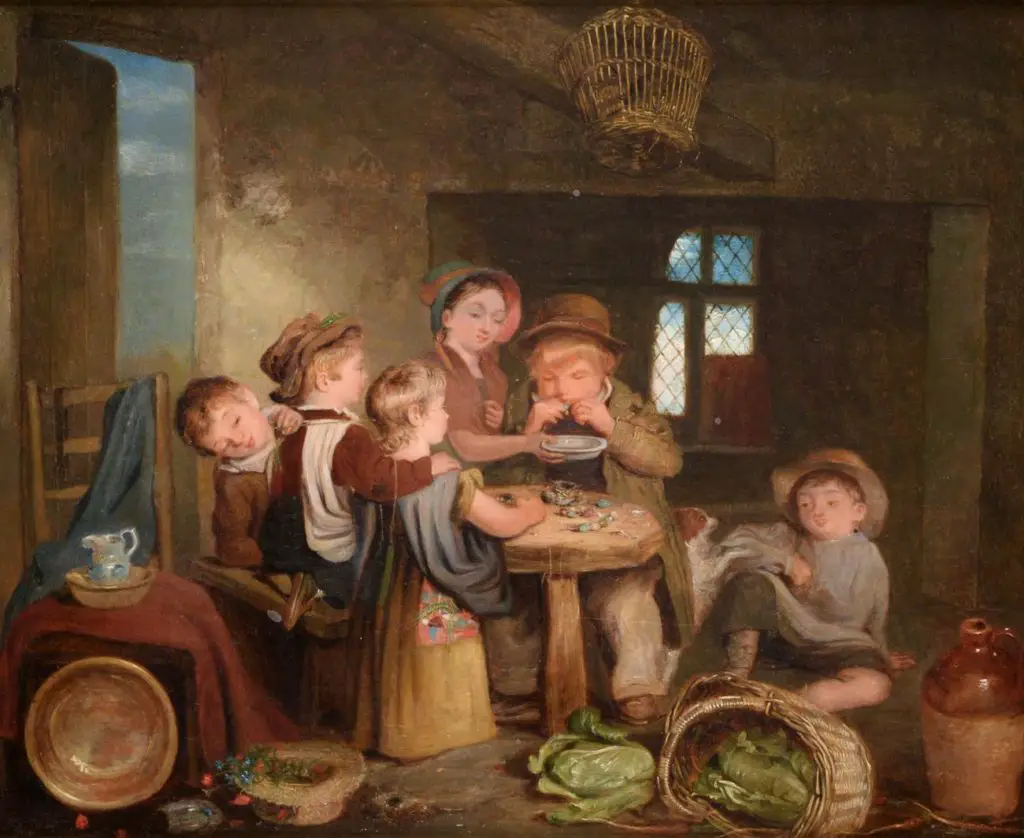 Achievements of William Bromley
William started to paint a bit later in his life. He was renowned to paint subjects who were children while they were playing games or with their pets. Bromley's style of painting was highly influenced by Thomas Webster, RA, Sir David Wilkie, and William Mulready. Bromley had exhibited his paintings at several places:
The Royal Academy from the year 1844 to 1870.
The British Institute from the year 1835 to 1870.
87 paintings at the Suffolk Street Galleries.
He was also a member of the Royal Society of the British Arts and the New Water Color Society. Bromley often used to exhibit his art at Suffolk Street and had total exhibited 187 paintings.
Bromley was a clever person and a good painter and he had improved upon the landscape genre too.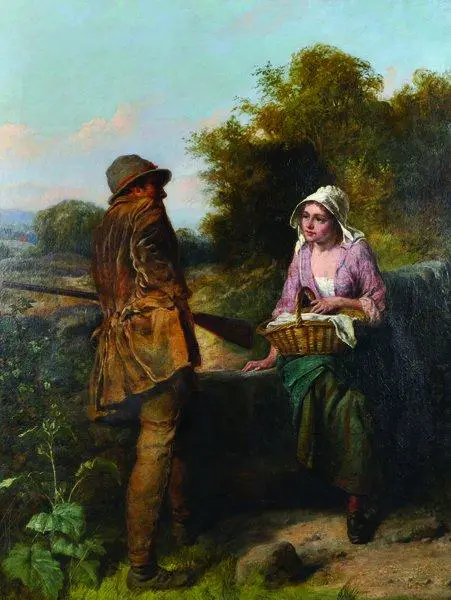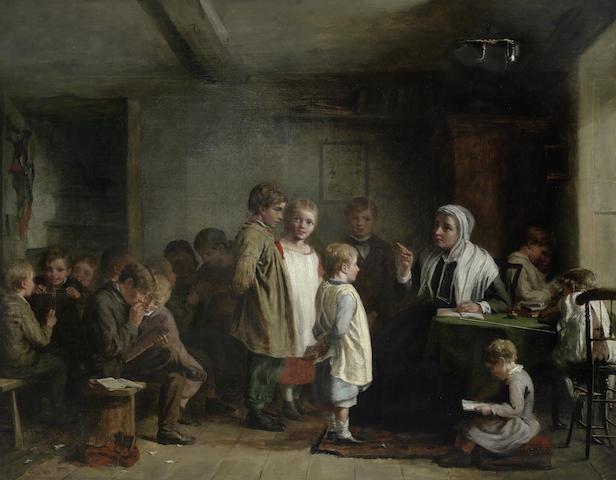 Death of William Bromley
William Bromley died in 1888.
The Legacy of William Bromley
William Bromley's son, Valentine Walter Bromley was also a painter and a successful artist like his father. His works have been offered several times at auction. The prices of his works at the auction ranged from $15 to $33,647. In the year 1999, his painting "Gathering Berries" was sold at Sotheby's London $33,647.
Thus it can be seen that his paintings were also well appreciated like his father's and he did gain financial and commercial success via his paintings. The father and son's work is still exhibited in many museums and galleries and one can still take a look at the masterpieces they had made.