William Burges was an English architect and designer. He belonged to the great Victorian Age and for this reason, is also referred to as a Victorian Architect.
He was born on 2 December 1827, London, United Kingdom. He was a great artist and worked to escape from the hackneyed and monotonous life of the nineteenth-century industrial life and the style of Neoclassical architecture.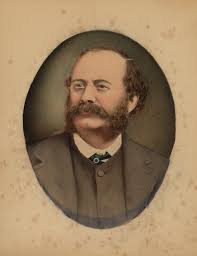 Early Life of William Burges
William Burges was the son of Alfred Burges, who was a very wealthy civil engineer. His Alma Mater was King's College School and King's College London. His occupation was that of an architect and he created some of the most beautiful and historical monuments and building like St. Fin Barre' s Cathedral, Cardiff Castle, The Tower House, Castell Coch.
St. Fin Barre's Cathedral
It is a Gothic Revival, Three- spire Cathedral in the city of Cork, Ireland. With exceptional art design and an imposing building, it is high and looks great. It belongs to the Church of Ireland and was completed in 1879.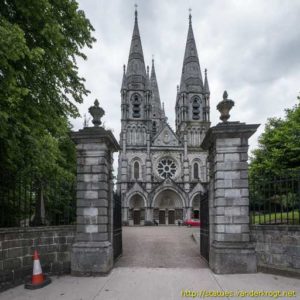 The Tower House ( His Home and Where He Died in 1881)
It is a late Victorian townhouse location in upmarket London location of the Holland Park, district of Kensington and Chelsea. This was built by William Burges as his home. It was built in Gothic Revival Style between 1875 and 1881.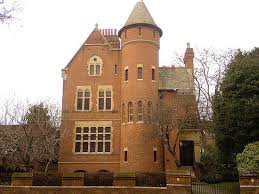 William Burges's Style and Inspiration
William Burgess is well-known for his tradition of Gothic Revival and for re-establishing the architectural values of a medieval England and Europe especially France. The Tower House was designed in The French Gothic Style and is regarded as the most complete and a befitting example of medieval secular interior produced in the Gothic Style and design. His works show the influence of the Pre-Raphaelites and are the precursor to the Arts and Crafts Movement.
Life of William Burges
William Burgess designed and built many buildings including cathedrals, universities, castles, mansions, houses, warehouses. Though his career was shortlived as he died in 1881, aged only 53, in his Kensington Home, The Tower House.
His output is small but very varied as he delved no just in making and designing buildings but also metalwork, sculpture, jewellery, stained glass, furniture and all sort of interior designs. His work shows Gothic Style of Art and Architecture and he exemplified this style.
He was articled to Blore in 1844 who was an established architect and worked for both William IV and Queen Victoria, he was famous and well-known as a proponent of Gothic Revival in art and architecture.
William Burges is very famous for his 'design language' which he applied with gusto and fervour. He devised the Medieval Court of London, with William Slater for the International Exhibition in London on behalf of the ecclesiological society. He had great knowledge and aptitude about medieval metalwork, sculptures, art, designs, and antiquities. He was revered throughout London and Europe for his talent and precision.
William Burges's Works
During his lifetime, William Burges crafted and designed superlative buildings and monuments.
Some of them are:
Churches and Cathedrals
St. Fin's Barre's Cathedral
All Saint's Fleet. Hampshire
St. Michael and All Angels, Brighton
St. Mary, Studley Royal, Yorkshire
Christ the Consoler, Yorkshire
Homes for the Wealthy and Affluent
Cardiff Castle
Castle Coch
Milton Court, Surrey
Park House, Cardiff
Tower House, London
Nightshades, Devon
Design  and Craftmanship
He got much of his inspiration from the changing times and the new Gothic style of architecture which can be seen in his first major architectural commission St. Fin Barre's Cathedral at the age of 35. He is also known for his extensive travelling and he believed that an architect should gather his inspiration and learnings from the lessons learnt while travelling. The architectural historian, J. Mordaunt Crook, has written extensively about him…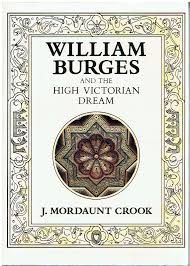 William Burges is well known for the ornate and very ornamental details of his illustrious works. He is well remembered as the Master Builders of the Victorian Age.