William Callow was a renowned English Landscape painter, watercolorist and engraver. The painter was born on 28 July 1812 in Greenwich. He took his last breath in the year 1908.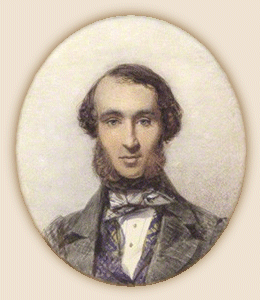 Career
He learned the en plein air sketching techniques from the artist Copley Fielding. It is a kind of painting outdoors. It is in contrast with the studio painting.
Further, he studied under Thales Fielding and Theodore. From them, he learned to make acquaints and color prints. He learned the art of watercolor painting in between 1825-1827.
He started working as the engraver in Paris in the year 1829. Here, William Callow also worked alongside Charles Bentley, his friend. Charles Bentley was the watercolor painter of river scenery and coastal areas.
Thomas Shotter Boys encouraged Callow to work with watercolors again. His progress in this field was rapid and he was soon accounted for as a good watercolor painting teacher in the English Style.
In 1831, he exhibited his painting at the Paris Salon. It was watercolor of Richmond Hill. After this, William Callow got the opportunity to teach the royal family of King Louis Philippe I of France. Duc de Nemours along with Princess Clémentine studied from him for many years.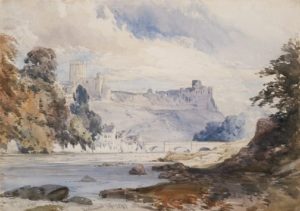 At the time of July Revolution, Francois, prince de Joinville was influenced by this painter. This helped him spreading his popularity over England.
He was also chosen as the member of the great Old Water-Color Society. In 1841, he returned to London where he shifted from his earlier style of painting to the larger paintings.
He also traveled to Italy, Switzerland, Belgium, Germany, Belgium, Netherland and France. William Callow was on sketching tour at this traveling. It seems that he was specifically fond of all the commanding prospects present over Richmond Castle to River Swale.
During his traveling, he kept a diary related to traveling experience.
In 1855, he moved back to Great Missenden. He died at this place.
His Popular Work
Prague 1874 William Callow

 

Frankfurt 1846