Below is a detailed biography of William Ernest Henley, an English poet, writer, editor and critic who lived a short life but was a great influence during the late Victorian Era. His courageous life and inspiring writings have been a great boon to the society in all aspects.
Early Life of William Ernest Henley
William Ernest Henley was born in the town of Gloucester, England on the 23rd of August 1849. He was born into a middle-class family where his father William Henley was a bookseller and stationery owner.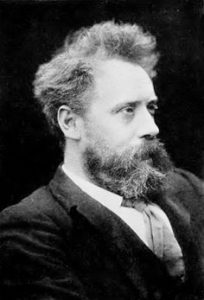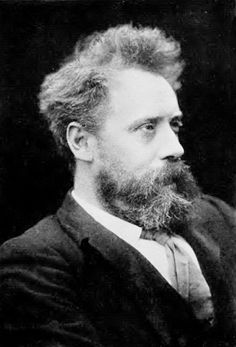 His mother, Mary Morgan was known to be the descendant of the well-known poet and critic – Joseph Warton. Henley had four brothers and one sister. His father died at an early age leaving his mother in debt and with the responsibility of six children. However, the children were talented.
One of Henley's brothers – Anthony Warton became a landscape painter and one called Edward John was said to be an excellent actor.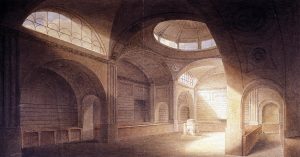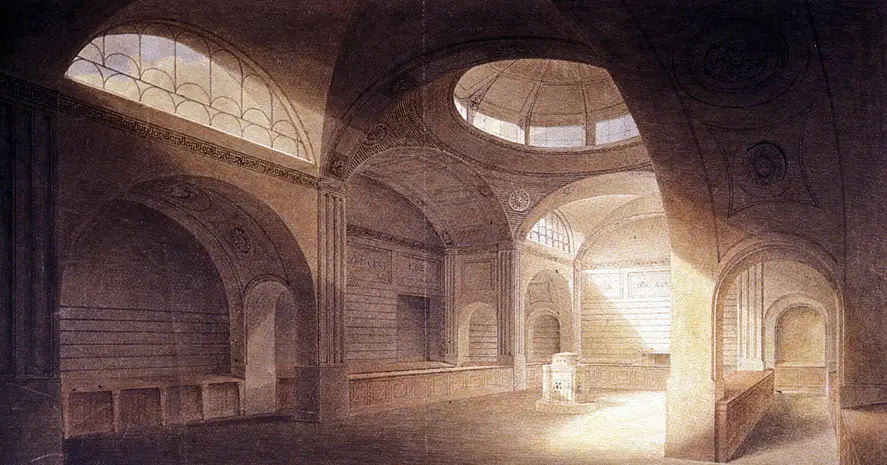 During the years 1861- 1867, Henley attended the Crypt Crammer School at Gloucester, England. He developed a deep friendship with the headmaster – Thomas Edward Brown who was a well-known noted poet and author.
His positive influence encouraged Henley to read and learn literature. He was exceptionally intelligent and this talent was recognized by Thomas Brown. Henley successfully cleared the Oxford Entrance Examination with flying colors.
However, his ill health and poor financial conditions did not favor him to do so. He moved to London from Gloucester and after several months of searching, he became a freelance journalist in London.
Health Conditions of William Ernest Henley
At a tender age of 12, Henley was diagnosed with tuberculosis in the bone. This was quite a serious condition for a young boy like him. Nevertheless, it does not make him stop or weaken him mentally even a bit.
Tuberculosis led to the removal of the part below the knee of his left leg. A few years after that, tuberculosis spread his other leg as well. Luckily, under the guidance of Dr. Joseph Lister and his innovative techniques of surgery, there became no need for the removal of his leg. He used his anti-septic surgical method for the surgery at the Royal Infirmary of Edinburgh.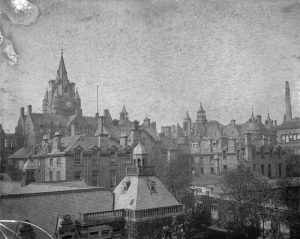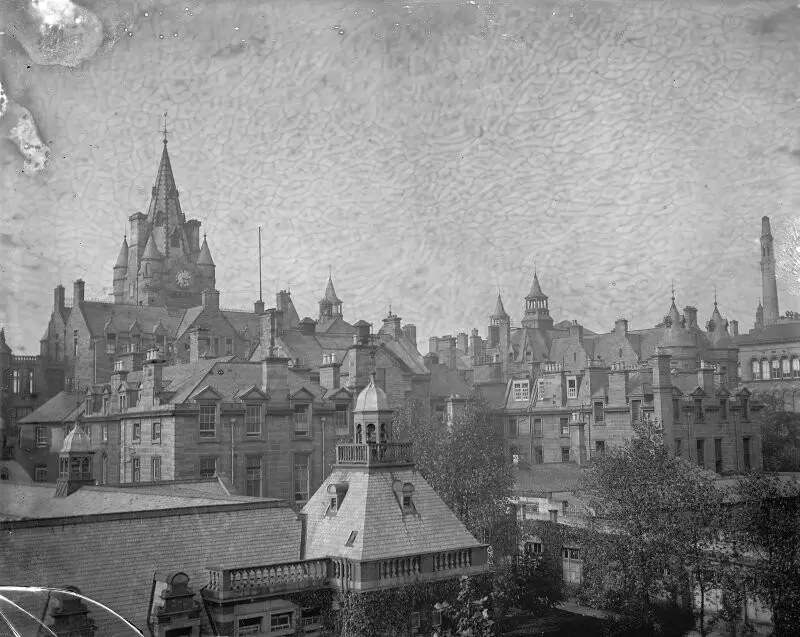 He spent long hours in hospitals, sometimes days. During his long stays, he would write poems about his life and his traumatic experiences. Some of them were read by Leslie Stephen, a famous critic back in the days and were published by him in the Cornhill magazines.
Stephen introduced Henley to a young Scottish writer – Robert Louis Stephenson who became a close friend of Henley and helped him publish great articles on the French Literature. Robert wrote the "Treasure Island", an adventurous novel on Long John Silver – a character inspired by his friend William Ernest Henley.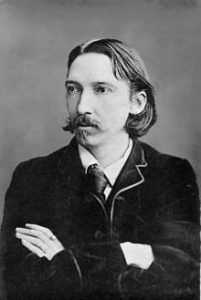 Even after suffering from various illnesses and pain, Henley was known to be a sociable man with great energy, sharp memory, and a versatile mind.
He used all his time at the hospital to learn and read more and more literature and learn foreign languages like French, Spanish, and German. He is also known to have corresponded with the "Men of Letters", a group of intellectual British men.
Works of William Ernest Henley
Henley's most famous and appreciated poem "Invictus" came out in 1875. It is based on the medical struggle that he went through. However, his other poems based on his struggles and the way he overcame them were not very much accepted by the Victorian readers at the time.
In 1888, he came up with "A book of Verses" which was a collection of all the poems he wrote in the hospital. In 1892, "The Song of the Sword and other Verses" a revised version of the previous volumes became a good seller.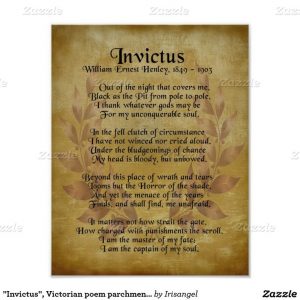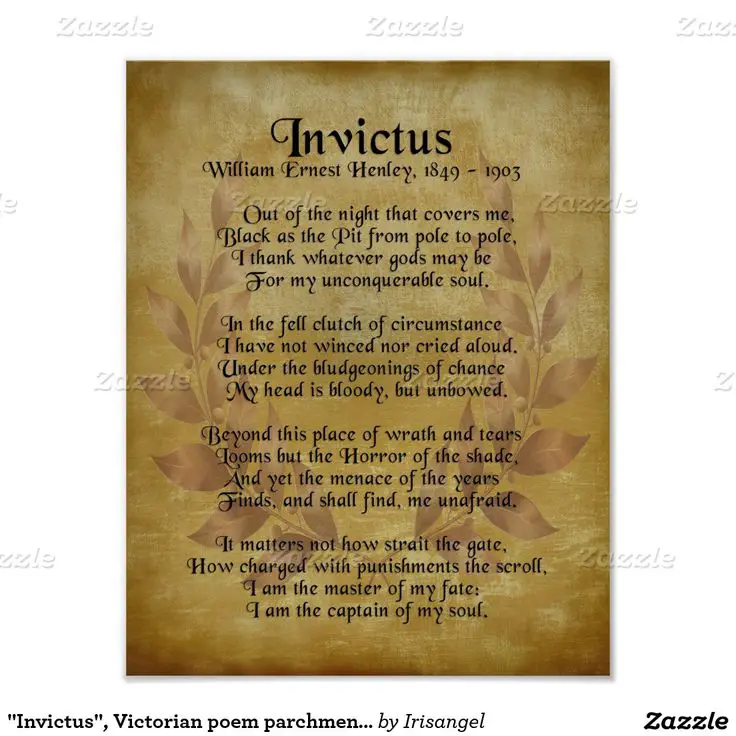 "For England's Sake: Songs in the Time of War" came out in 1900. In 1901, "Hawthorn and Lavender" another book with a series of touching poems came out followed by "A Song of Speed" in 1903. He was appreciated by a Civil Service Pension of 225 pounds a year.
Henley's style of writing poems was a little different from Victorian poetry and the traditional form of writing. He used different designs and techniques like impressionistic observation and most important brevity in the description, unlike Victorian writing where the description is dominant.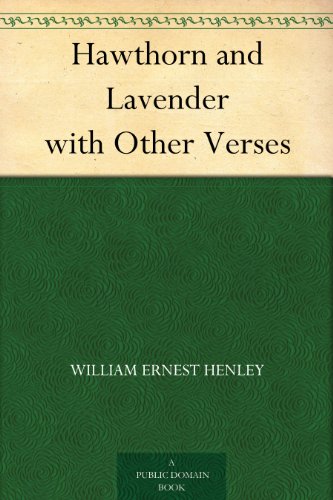 William Ernest Henley was a great editor. He edited for four magazines over his lifetime. In 1877, he was the editor of the "London", a magazine that didn't last for very long. From 1882 – 1886, he edited for the "Magazine of Art", which was an art magazine that came out every month.
In 1889, he edited for the "Scots Observer" that later came to be known as "National Observer" in 1891. He edited until 1893 when he published "The Barrack-Room Ballads". He edited the Tudor Translations that began with the "Montaign" by John Florio and ended with the Tudor Bible.
He published the anthology along with the National Observer called "The Book of English Prose". He also edited "The Complete Poetical Works of Robert Burns in collab with Thomas Henderson in 1897.  In 1904 he edited a seven-volume dictionary called "Slang and its Analogues Past and Present".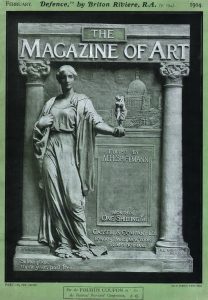 He contributed to English literature as a critic as well. He is known to have had columns in the Athaeneum, Saturday review, Vanity Fair, and the Pall Mall Gazette. These are well known ancient magazines.
In 1890, he wrote a very useful book called "Views and Reviews, Essays in Appreciation" where he gave information and ratings to famous writers and poets. He opposed the Decadent movement and hence discouraged the decadents and socialists.
He considered them excessively artificial. As an editor, he published works of HG Wells, Thomas Hardy, Arthur Morrison and some others.
Personal Life of William Ernest Henley
Henley met Anna Boyle, the youngest daughter of Edward Boyle, a mechanical engineer at Edinburgh. They met at the hospital where Anna came to take care of her elder sister. They fell in love and got married. They had a daughter and called her Margaret Emma on 4th September 1888.
However, she was a born sick child and lived only for six years. In JM Barrie's book – Peter Pan, the character of Wendy is based on little Margaret. Margaret couldn't survive long enough to read the book. She died in the year 1894 and was buried at Cockayne Hatley, Bedfordshire.
Death of William Ernest Henley
Henley died when he was 52 years old in the year 1903 due to tuberculosis. He died at his residence in Woking, London.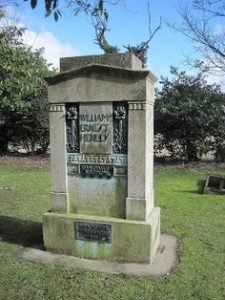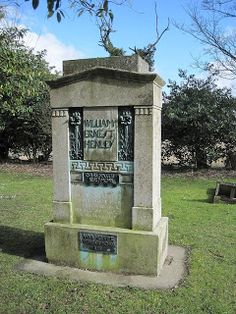 He was cremated and his ashes were put in his daughters grave in Bedfordshire. His works are highly appreciated and also referred to as a useful weapon in English literature.
Quotes by William Ernest Henley
"It matters not how strait the gate,
How charged with punishments the scroll,
I am the master of my fate:
I am the captain of my soul."
– William Ernest Henley in Echoes of Life and Death.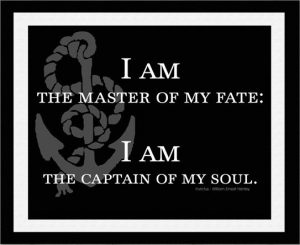 "O, it's die we must, but it's live we can,
And the marvel of earth and sun
Is all for the joy of woman and man
And the longing that makes them one."
– William Ernest Henley in Hawthorn and Lavender.
"Beyond this place of wrath and tears
Looms but the Horror of the shade,
And yet the menace of the years
Finds, and shall find, me unafraid."
– William Ernest Henley.
More Info On- Joseph Solomon, Antoine Louis Barye, William Herschel