Below is the biography of William Huggins – an English artist from Liverpool, a city in the northwestern part of England. He was famous for drawing animals and pictures of zoos.
Early Life of William Huggins
William Huggins was born in Liverpool, England on the 13th of May, 1820. His parents were Samuel and Elisabeth Huggins. He took his first drawing lessons from the Liverpool Mechanics Institution.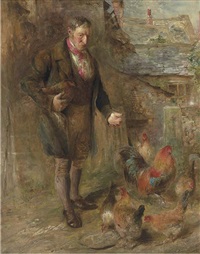 His specialty was that he drew life at his classes in Academy of Arts. He also spent a lot of time at the Liverpool zoo and sketched the animals. He was very enthusiastic about visiting the Wombwell's Travelling Menagerie and the Liverpool Zoological Gardens.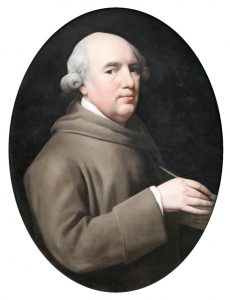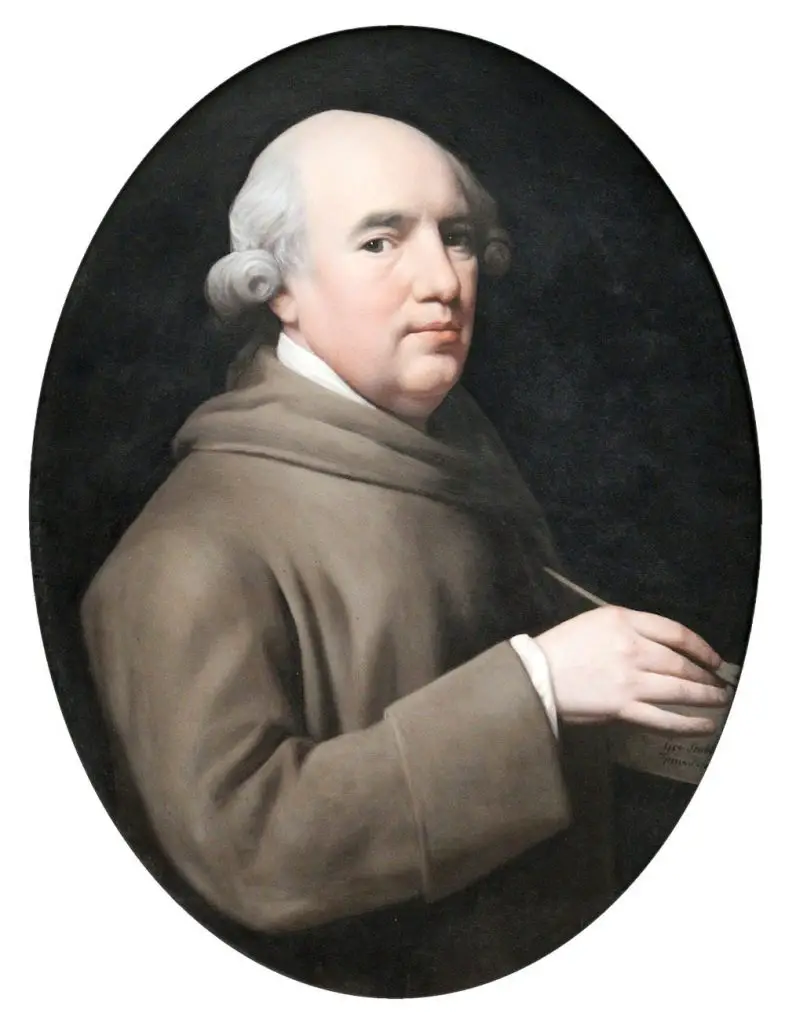 He was known to have a house full of pets. He was often compared to George Stubbs, an animal painter of the 17th century.
In the year 1845, he changed his theme from animals to characters of Milton, Shelley, and Spencers.
William Huggins's Career as an Artist
William Huggins first exhibited at the Royal Academy in London and made some successful entries with the 'Androcles and the lion' as his first. His exhibitions went on until the age of seventy.
He was influenced by the Pre Raphaelites who also exhibited with him. He became a member of the Liverpool Academy in 1850.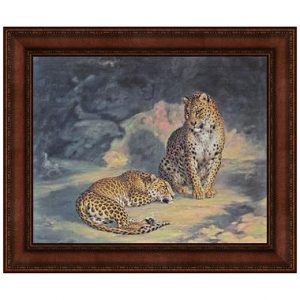 He is known to have resigned in 1856. However, he was never a Royal Academician. 'A pair of Leopards' by William Huggins, 1845.
In 1866, he painted 'A Horse in the Stable' which was extremely famous. Horse portraits were in demand and horse portraits by William Huggins are very rare.
William Huggins Painting
Around the 1860s, Huggins moved to Chester, a city in the northwestern part of England. He lived there with his brother Samuel. By this time, he moved from painting animals to painting buildings.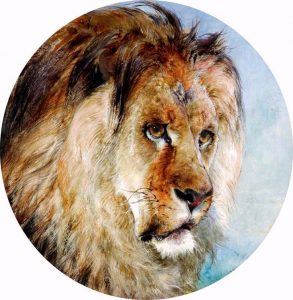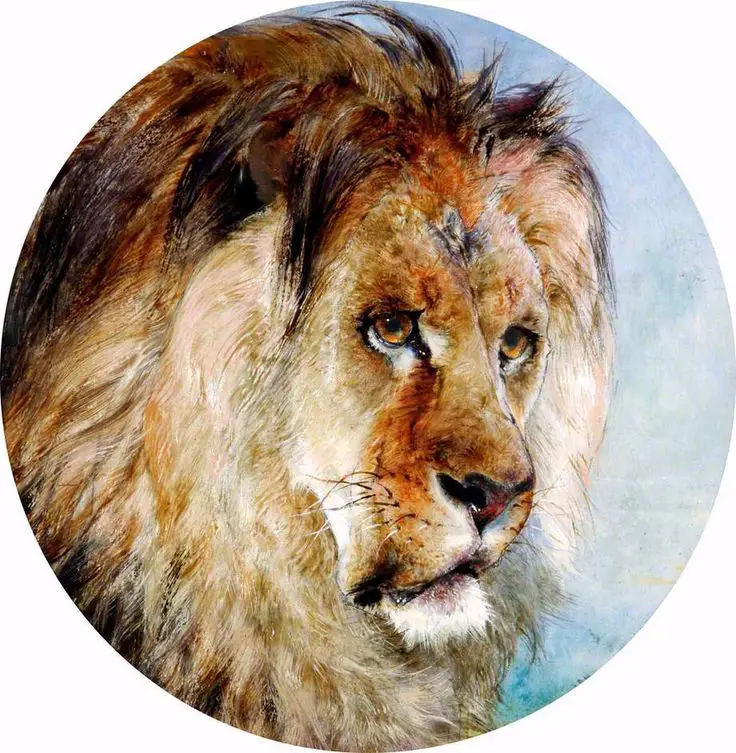 He was of great help and influence his brother as his brother Samuel was an architectural writer. He painted the 'Stones of Chester' in 1874. He also painted 'Salmon Trap on the Dee' in the same year.
William Huggins Facts
In 1876, he moved from Chester, England to a small city in Wales called Betws-y-Coed so he could now focus on painting landscapes. This was where he painted 'The Fairy Glen' and exhibited this painting at Liverpool city in 1877.
Huggins pictures of horses, cattle and poultry animals were the characteristics of his work. They had a lot of detailing and accuracy.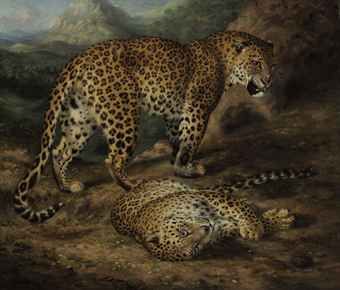 In the public collections of the United Kingdom, William Huggins has painted nearly 60 paintings. The Liverpool Corporation bought his painting – Tried Friends.
His most preferred medium of drawing was white millboard with pencil outlines. He illustrated Percy Bysshe Shelley's – Revolt of Islam which was published way back in 1817.
Personal Life
William was married. However, the time of his marriage and the name of his wife is not certain. He has painted a portrait in which he has included his wife.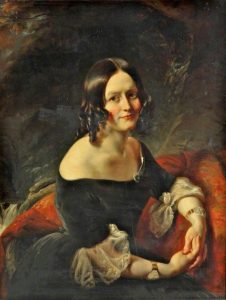 The painting is called 'Aerial combat, the fight between the Eagle and the Serpent'. Other than that, he painted a portrait of his brother and a self-portrait.
Later Life and Death of William Huggins
William Huggins moved out of Wales and settled in Cheshire Village, Christleton which was on the outskirts of Chester Village. That was where he died of old age, just a year before his brother.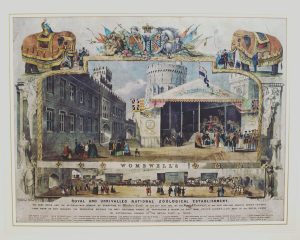 Both brothers are buried at St James Church, Christleton. The headstones of their graves are a Second Grade listed building of the United Kingdom.
More Info On- Alfred Lord Tennyson, Margaret Sarah Carpenter, William Holman Hunt, Princess Alice