William Charles Macready (1793-1873) was an English actor, manager and a diarist too. He also was a leading personality in the development of acting and new techniques of production of the 19th century.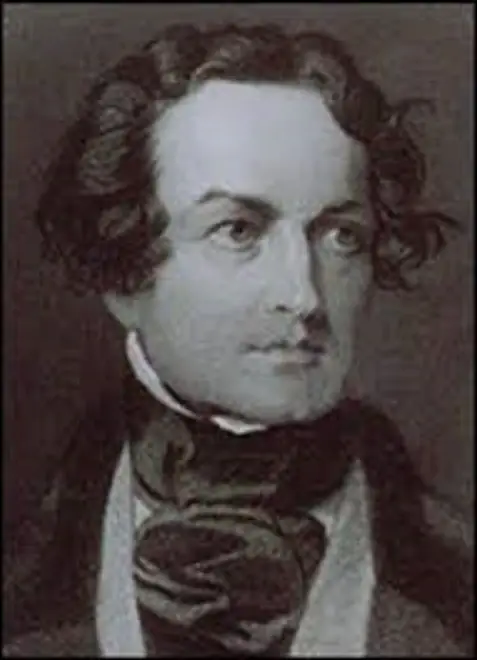 Early Education of William Macready
William Macready was the 5th one of the 8 children's of William Macready and Christina Birch. He was born in Euston Road of London on March 1793. His father was a well-established theatre manager. Macready's education took place at Rugby as he was intended to study law in Oxford.
But in 1809, his father went bankrupt and was imprisoned for debt, so he had to leave school at 15 and despite his less interest he had to join theatrical management, a profession which he totally disliked.
The Career of William Macready
In 1809 he made a debut as Romeo, at Birmingham in his father's company. He gained fame with this debut in a very short time and acquired other roles in local theatres. In 1816 he played a role of series of a villain at Convent Garden in London.
Because of his dedication and honesty, he became firmly established and he was then recognized as one of the finest contemporary actors in years of 1820 after Edmund Kean. His other success story was after playing roles of Shakespeare in Hamlet, Othello, Lago, Richard II, and Lear.
From 1837 to 1839, Macready was the manager of the Convent Garden and from 1841 to 1843, he was the manager of Drury Lane. His theatres were financially unsuccessful when he served a term as a manager. But he invented new designs for the upgrading of the English stage being frustrated by the absence of adequate public support and his growing anger at the refusal of others to reach up to his high standards.
He imposed the principle of unity upon the actors of the 19th century. Previously all actors memorized their lines in personal and then they performed as they wished. Macready later insisted to rehearse in which all roles were well played and artist performed coherently with each other.
He incorporated the trend of accurate costumes in historical dramas and made special arrangements to attain sets and scenery that goes well with the plays. And at last he rejected the debased version of Shakespeare's plays that were used at that time and he forced them to use the original text.
From 1843 to 1844 he made another tour of the United States. But this tour turned tragic. The press elements were constantly attacking him on a personal basis and when he tried to contempt American actors, the matter went out of hand. On his last visit to America during 1848, a riot broke out in New York at the Astor Opera House.
This incident created a personal rivalry between him and Edwin Forrest, who himself was a prominent Shakespearean actor of the 19th century. This incident resulted in the death of 17 persons who were shot by the military to control the situation of disturbance. He sailed out for England immediately and never returned to the United States.
Married Life of William Macready
Macready marred twice. First, he married Catherine Frances Atkins in 1823. They bore many children together but only one boy and one daughter survived of them. When his first wife died during their visit to Plymouth he remarried 23-year-old Cecile Spencer at age of 67 in the year 1860. They together had a son Nevil Macready who pursued his career in military becoming a general and a baronet.
Afterlife of William Macready
Macready took his farewell from the stage in 1851 after performing Macbeth at Drury Lane. He concluded his diaries with an exclamation statement of "Thank God". He spent his remaining life happily being retired. For the last two years of his life, Macready's hands were paralyzed and his speech was blurred. Although he had an active mind then too. He died at Cheltenham on April 1873 and was buried in Kensal Green Cemetery.
Assessment
Macready was a very intelligent actor and performed his best in philosophical roles such as Hamlet. His performance always represented a fine artistic vision that is developed to a high degree of perfection through comprehensive culture.
Although he was no fine actor than David Garrick or Kean at their best, he was more influential on the style of acting and new production techniques which made theatre as modern art.