A Victorian times painter William Michael Harnett was born on 10th August 1848, Clonakilty, Ireland born during the time of potato famine.
He was immediately brought to Philadelphia, the United States by his parents who were a shoemaker and a seamstress by profession.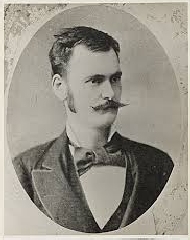 He was an American-Irish painter who was famous for his Trompe-l'œil still life of ordinary objects.
Early life & Career of William Harnett
William was Catholic school-ed since his early age. He began working as an errand boy and selling newspapers during his teenage years to support his family.
He had been training as an engraver since his early age as well, which finally paid off when he started working as a table silver engraver in 1868.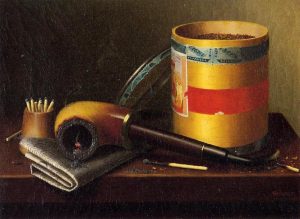 While earning for his living during the daytime, he took several night classes at classes at the Pennsylvania Academy of the Fine Arts and later at Union Cooper, New York in 1869 and at National Academy of Design for the next four years.
A Midlife Career of William Michael Harnett
He produced his first oil painting, a still art in 1874. He began executing more oil paints in 1875 of several fruit-still arts which he exhibited at the National Academy and Brooklyn Art Association.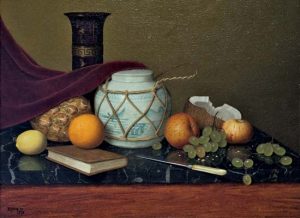 He had a distinctive style of art where his interest lied in depicting objects which never made the subject of the art.
William was inspired by many great artists over the time namely Pieter Claesz and few more Dutch painters from the 17th century.
William Harnett Interesting Facts
He maintained his unique style of work of still lifes almost throughout his career. He usually composed a small group of darkly toned objects on a shallow tabletop which had a distinctive surface texture.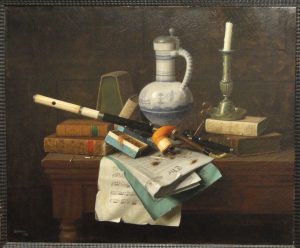 His arrangements grew more elaborate, with the introduction of time-worn objects from his collection. Later, he adopted an alternate compositional format of a shallow, vertical plane – from which letters, books, musical instruments or horseshoes were suspended.
William Michael Harnett Paintings
He painted the 'Golden Horseshoe, 1886' and 'Job Lot, Cheap, 1878'. His paintings were highly sold but they were likely to be found hanging in a business office or a tavern instead of a museum since it didn't quite fit the contemporary notions of high art.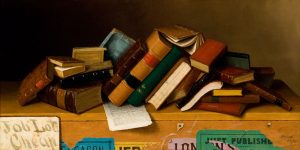 He could finally raise his fund to go abroad in 1880 after his sale of a painting. He spent the years 1880-1886 in Europe where he briefly spent the initial days in London and the next six months in Frankfort commissioned by a patron.
William Harnett After the Hunt
Harnett settled in Munich for the next three years where he was active in the Munich Kunstverein, although his application to attend the Munich Royal Academy was rejected.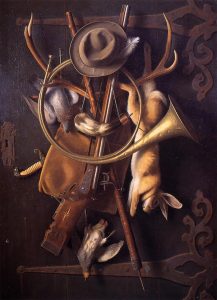 He frequently sent his canvases back to the United States for exhibition during his stay in Europe. His best-known painting 'After the Hunt' was created in 1884 while he was in Europe.
He finally ended his European sojourn with a short stay in Paris before he returned to New York in 1886.
Later life of William Michael Harnett
Harnett's last few years were greatly successful where he brought several thousand dollars for each of his painting. Although he couldn't achieve a position in the professional artistic community i.e.
National Academy, he had a great influence on the painters of the late nineteenth century. However, with his increased success also came illness when he was plagued with rheumatism and kidney disease.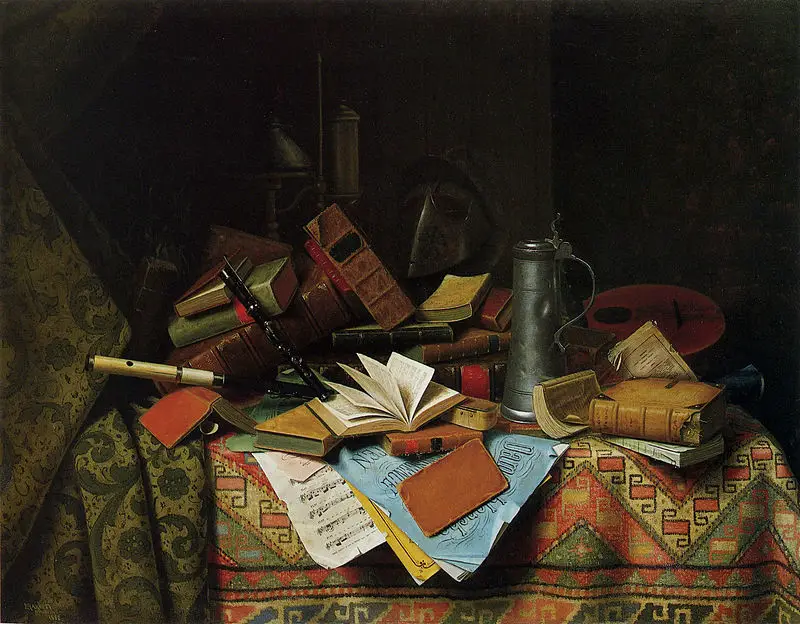 The illness definitely made a difference to his health but not to his paintings, though it kept his easel from his for several long periods.
He finally sought for his condition in  Arkansas in late 1887 thereafter in New York City in 1889. He finally died In New York Hospital in 1892.
More Info On- Max Beerbohm, John Collier, George Moore, Benjamin Disraeli