William Morris Hunt was a portrait as well as the mural painter who was born on 31 March 1824 in Brattleboro, Vermont to Jane Maria Hunt and Hon.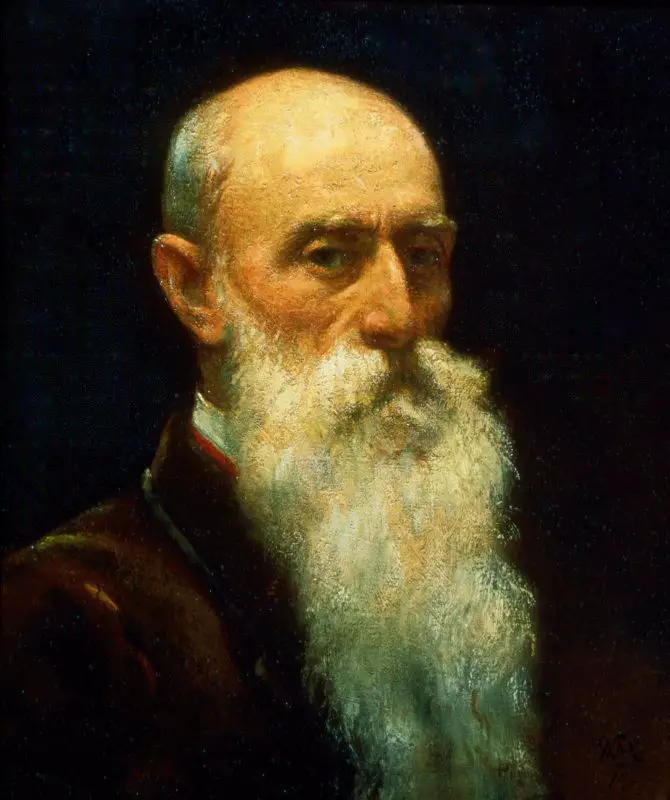 During the mid-nineteenth century, William Morris Hunt was the leading painter in Boston, Massachusetts.
William Morris Hunt the Victorian Artist
William received his education from Royal Academy and later on went to Düsseldorf for his further studies. He went to Paris where he studied under Couture and then to Barbizon where he studied under Millet.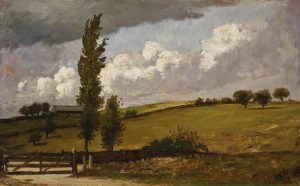 But afterward, he returned to America in 1855 and took a permanent studio in Boston in 1862. The Hunt family of Vermont which was the father's family of William Morris Hunt was among the founders of Vermont and also the largest landowners.
William Morris Hunt Family
The family of his mother was of wealth as well as prominence in Connecticut. Hunt went to Harvard College but withdrew from there in his junior years.
As Jane Leavitt Hunt was denied the opportunity to paint and draw by his overbearing father so she made sure that her children must be given a chance to study arts in the best academics even if this meant for moving to Europe for attending these schools.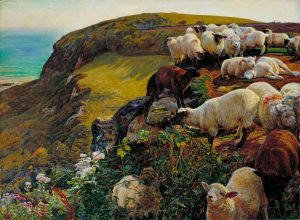 After his father died from cholera, his mother took him along with his brothers to Switzerland, the South of France and to Rome.
Here, Hunt studied with Couture in Paris and under the influence of Jean Francois Millet, he learned the principles of the Barbizon school.
William's Education
After leaving Paris, he painted and established art schools at Newport, Rhode Island as he had relatives there, Brattleboro Vermont, Faial Island in the Azores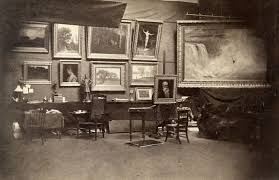 Where he had family connections and lastly at Boston where he used to paint, taught art and therefore he became a popular portrait painter.
William Morris Hunt's Paintings
In 1855 on his return, he painted some of his most handsome canvases such as "The Belated Kid", "Hurdy-Gurdy Boy",  "Girl at the Fountain" and much more. But the public called for portraits and then it became the fashion for Hunt to sit.
During this genre, he created the best paintings are those of William M. Evarts, Mrs. Charles Francis Adams, Senator Charles Sumner, the Rev. James Freeman Clarke, William H. Gardner, Judge Horace Gray, and Chief Justice Shaw.
But sadly, many paintings along with sketches of Hunt and also five large Millets along with the other art treasures collected by Hunt in Europe were destroyed during 1872 in the Great Boston Fire.
William Morris Hunt Landscape Arts
American landscapes predominated among his later works. The year before his death, in the summer of 1878, he painted a series of sweeping views of Niagara Falls.
"Bathers: Twice Painted" and "The Allegories" were his later works which due to the disintegration of the stone panels on which they were painted are now lost. "Talks about Art (London 1878)" which was Hunt's book was especially well received.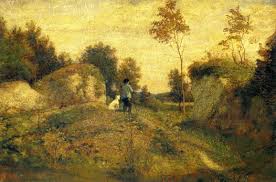 But he does not confine himself to oil paintings. Hunt was prolific as he worked as lithographer as well as a sculptor.
In 1871, he was elected as an Associate Academician into the National Assembly of Design. In 1879, he died at the Isles of Shoals, New Hampshire and apparently it was a suicide.