Portraits of historical subjects had been drawn by many but William Quiller Orchardson was the person who mastered the art of drawing the historical characters upon his canvas and especially drawing knights. he was born in Edinburgh.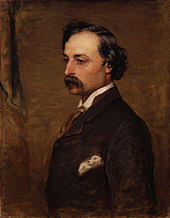 Birth
He was born in the year 1832 on 27th March
Death
He died in the year 1910 on 13th April
Nationality
He was a British by birth
Education and Early Years of William Quiller Orchardson
He was pursuing his education at a renowned art school where he was not much industrious, but he had his distinct position in that space.
His maturity and determination towards the colors, sketch strokes and the canvas was remarkable and hence, he got highlighted.
The specialty of William Orchardson's Artwork
He mastered the art of 'black and white style '. This was the way in which he practiced his sketch styles in the later years that is after he completed his education from Edinburg.
Career Pursued in London
He started his career formally and in a full-fledged way when he moved to London when he was around 30. at first his painting style and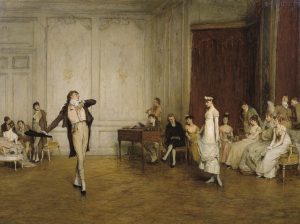 The genre that was different in that contemporary society was not accepted wholeheartedly by all but gradually he started earning name and fame and established himself as a painter in that town.
Some of the Most Notable Works of William Orchardson are
The challenge
Queen of the swords
Hard hit
Conditional neutrality
And so on and so forth …
Later life of William Quiller Orchardson 
He was at the peak of being industrious and at the apex of creative productivity when it was the Strum Und Drung movement going on in between the Neoclassicism and Romanticism. He worked rather painted to come out of the clutches of the industrial movement.
His career merged into the Romantic period where nature was all pervasive. he did not just observe and sketch but also used to put his creative impulse upon the canvas and hence, his portraits were not lifeless and were far away from being bland and robotic.
His works were highly appreciated as he did not harp on the same strings and came out of the cocoon to break the wave of monotony.
The Borgia and the Broken Tryst are some of his most famous works
Casus Belli is another painting of immense importance
The painting 'Chinese Cabinet 'earned much fame in the later years
The 'companions 'is another noteworthy painting by him
He worked as an academician after he passed the art college and also was into making illustrations that were quite in vogue these days. Innovation and productivity went hand in hand when it comes to his artworks.