William Simpson was a Scottish artist, war artist as well as a war correspondent. He is widely known today as the war Artist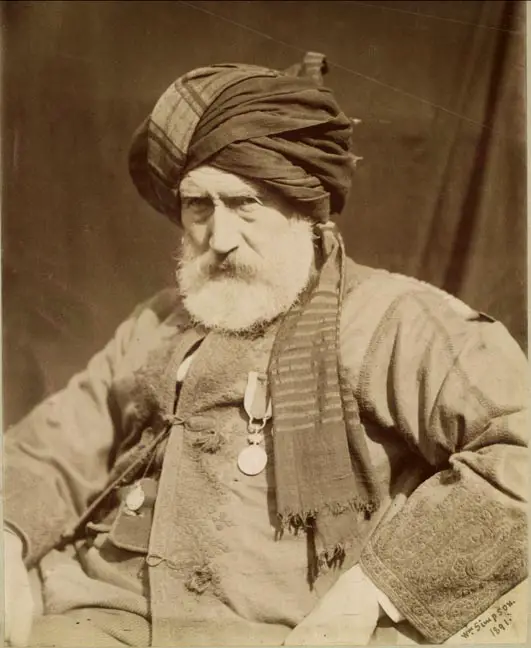 Whose depiction of the Crimean War really helped bring home the reality of ill-managed campaign to the British public.
Early Life of William Simpson
William Simpson was born into poverty on 28 October 1823 in Glasgow. He was one of the leading 'special artists' of his day and he sketched and illustrated many scenes of war for London News.
His early life was very difficult as he used to live with his father who was abusive and alcoholic. Later in 1834, he was sent to Perth to live with his grandmother. Only during this period, he was able to get his formal education and within a few years,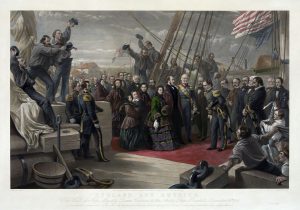 William Simpson started working as a trainee in the Glasgow lithographic firm of Macfarlane. But his intentions changed and he started attending the Andersonian University and the Mechanics Institute in the evenings.
What was William Simpson's Role in the Crimean War?
Soon came his next position to create an image of the Alma-based on various accounts which was lithographed by Lloyd's who was a publisher in London.
Also, she faced a challenge when Lloyd's asked him to prepare an image of the fall of the town in anticipation of the fall of Sebastopol so that it could be published immediately.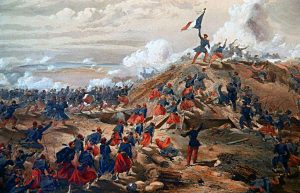 But Simpson had little information about Sebastopol. Soon after this, he was contacted by Colnaghi who asked him to go out to the Crimea so that he can make sketches for the company.
On 15 November 1854, he arrived on Crimean peninsula where he could hear distant firing. Even though he missed the earlier battle, he was successful enough to capture and record the events that occurred before Sebastopol.
William Simpson Artist Biography
He got help for the details of his pictures from numerous acquaintances that he made. Finally, when the city surrendered, he was at the front and in 1855 during autumn, he quit the Crimea.
Two large portfolios were produced by Colnaghis which contained over eighty lithographs entitled 'The Seat of the War in the East'. These series were dedicated to Queen Victoria by Simpson. Around two thousand copies were produced of the complete set.
William Simpson Paintings
Simpson was a frequent visitor to Windsor Castle and Balmoral. His pictures became so popular that people started calling him 'Crimean Simpson'. The gestation of the painting exemplified his innovative approach to his art is the only significance of this painting.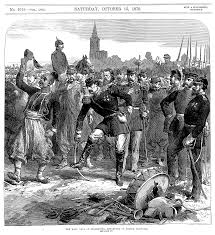 This painting shows a perfect and accurate mixture of drama, spirit, and extravagance. To sketch the details of war, he also visited the Earl of Cardigan several times on his yacht in Balaklava Harbour.
William Simpson Artist
But he was more than just a War Artist as his sketches stock in trade encompasses not only in the military but also in civil achievements of a world when the British Empire was at its peak.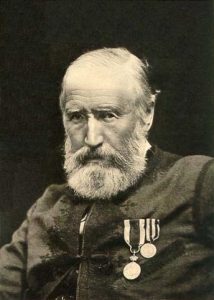 It was ironic that in his career of five decades, his work achieved fame as its subject has come down in history is one of the great military fiascos of Britain and not because of intrinsic aesthetic or cultural merit.