Samuel Taylor Coleridge was a very famous English poet, philosopher, literary critic, and theologian. He was the founder of the Romantic Movement in England along with the famous poet William Wordsworth.
Among the most famous works written by him is The Rime of the Ancient Mariner and Kubla Khan. He had also authored the major prose Biographia Literaria. He is also known for the critical work of William Shakespeare.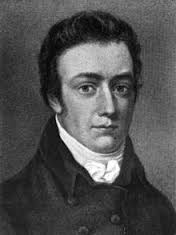 Many familiar words and concepts were coined by Coleridge like suspension of disbelief. The American belief of transcendentalism was influenced by Taylor through Ralph Waldo Emerson.
Coleridge was known to have suffered from anxiety and depression. There had been speculations that Taylor had bipolar disorder, which had not been identified during his time.
His health was very poor due to rheumatic fever and other ailments. Laudanum was used as a remedy, which led to a lifelong addiction to opium.
Early Life of Samuel Taylor Coleridge
Samuel Taylor Coleridge was born on October 21, 1772, in the town of Ottery St. Mary, Devon. His father was the Reverend John Coleridge, who was a respectable vicar of St. Mary's Church and headmaster of the King's School.
Samuel was the youngest of ten by John Coleridge's second wife, Anne Bowden. Samuel said that he was not interested in boyish sports, but read a lot and kept himself aloof from others.
He went to the Christ's Hospital, a charity school after his father's death. He read the works of William Leslie Bowles and Virgil at school.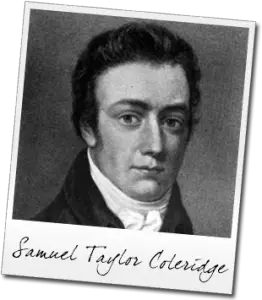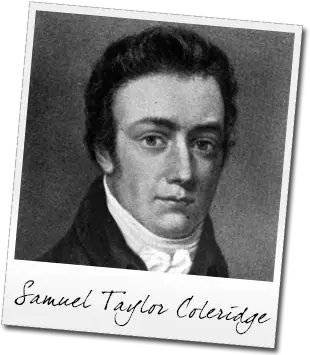 In a series of autobiographical letters, he mentions that he had read Robinson Crusoe, Belisarius and Philip Quaril by the age of six.
Coleridge was not allowed to visit home during school terms and he talks about his loneliness through Frost at Midnight. He attended Jesus College, Cambridge from 1791 to 1794.
He ran away from college in December 1973 and enlisted in the Royal Dragoons. He was brought back to Jesus College by his brothers, but he would not receive a degree from the University.
Rise to Fame
Coleridge got introduced to political and theological ideas considered radical during his age along with the poet Robert Southey. They decided to establish a utopian commune-like society named Pantisocracy but was soon abandoned.
The two friends married the two sisters, Sara and Edith Fricker in St. Mary Redcliffe, Bristol. However, Coleridge's marriage did not last long.
He even made plans to establish a journal named The Watchman every eight days that only lasted from March to May of the year 1976.
Samuel Taylor Coleridge Poems
He spent the years 1797 and '98 in what is known as the Coleridge Cottage in Nether Stowey. These years were the most successful.
He had met the poet William Wordsworth and his sister, Dorothy in 1795. Coleridge wrote the symbolic poem Kubla Khan and the first part of the narrative poem Christabel.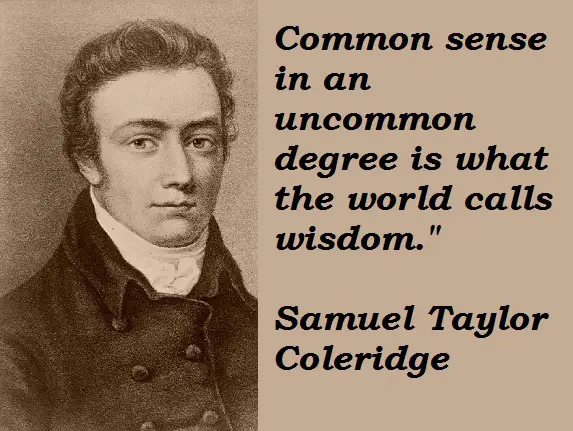 Coleridge and Wordsworth published a joint volume of poetry in 1798, called the Lyrical Ballads. It began the English Romantic Age.
The first version of The Rime of the Ancient Mariner was the real focus of the collection, although Wordsworth had contributed more to the collection.
Samuel Taylor Coleridge Works
Coleridge is also known to have briefly worked in Shropshire from December 1797. Coleridge and the Wordsworths left for a stay in Germany in the autumn of 1798.
Coleridge started spending most of his time in the university towns. During this time, he became interested in German philosophy like the transcendental idealism and critical philosophy.
Coleridge studied German and on his return to England, he translated the dramatic trilogy Wallenstein by Friedrich Schiller into English. Coleridge wrote his first ballad-poem Love addressed to Sara Hutchinson at Sockburn.
Later Years of Samuel Taylor Coleridge
Coleridge had also traveled to Malta and Sicily and worked as the Acting Public Secretary of Malta under Alexander Ball, the Civil Commissioner.
His consumption of opium kept on increasing though he tried a change of air, coming back to England and then again to Sicily and Italy. He had separated from his wife Sara in 1808.
He had a quarrel with the Wordsworths in 1810 and lost a part of his annuity in 1811. He tried to become a newspaper publisher for the second time with the journal entitled The Friend.
The publication was weekly, but since Coleridge was highly disorganized, it failed again. Coleridge died on July 25, 1834, in Highgate, London through heart failure and a lung disorder.
He spent his last days under the roof of the Gillman family, with whom he had spent the last 18 years. He had finished the major prose Biographia Literaria, a volume of autobiographical notes at the Gillman's residence.
Poetry by Samuel Taylor Coleridge
Samuel Taylor Coleridge was one of the most important literary figures of his time, deeply influencing all the major poets of his age. He was known as a meticulous craftsman by his contemporaries and was more rigorous in doing rework on his poems than any other.
Many critics had credited Coleridge with the idea of 'conversational poetry'. The utilization of common language to express poetic thoughts that popularised Wordsworth might have originally been a device of Coleridge's mind.
Southey and Coleridge had depended on the professional advice of Coleridge and his influence can be found in their major poems.
Thus, Coleridge was one of the greatest English poets not just during his age, but of all times. His work is still revered and read with much devotion.
More Info On- Despair, The Good, Great Man, The Faded Flower, The Presence Of Love, The Suicide's Argument