Alexandre Cabanel (28 September 1823 – 23 January 1889)- Alexandre Cabanel was born in Montpellier, France. His early schooling began in Montpelier itself where he discovered his talent for drawing. At the age of ten, he was admitted to a local art school.
Alexandre Cabanel Biography
At the age of 17, with the help of grants given by the municipal authorities, he enrolled himself to study at the Ecole des Beaux-Arts in Paris. Later in 1839, he was enrolled in the studio of François-Edouard Picot (1786-1868).
Cabanel first exhibited at the young age of 22 in 1844 at Paris Salon and also went on to win the Prix de Rome scholarship in 1845.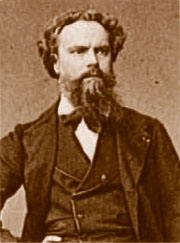 In 1863 Cabanel was elected as a member of the Institute and subsequently, in 1864 He was appointed as a professor at his alma mater the École des Beaux-Arts where he taught until his death.
Cabanel also won the Grande Médaille d'Honneur at the Salons of 1865, 1867, and 1878. Cabanel was an ardent worker who continued working up until the day before his death. He died of a severe asthma attack on January 23, 1889, at the age of 65.
Cabanel's Style Of Painting
Cabanel was trained by Picot in the studio of Jacques-Louis David (1748-1825). He professed the neoclassical values along with more romantic subject matter.
With time Cabanel evolved into a well-educated and sophisticated painter. He focussed immensely on the study of literature, history, and religion as well as the visual arts;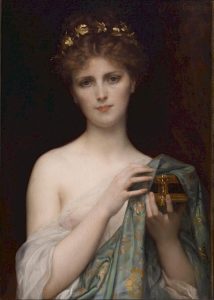 He did not fail to include the traditions of ancient Greece and Rome as well as medieval church writings and the classical French canon belonging to the sixteenth, seventeenth and eighteenth centuries.
Cabanel avidly inspired by the art and culture of Rome. Cabanel studied both Roman antiquities and Renaissance masterpieces. This was as a direct exposure to painting and sculptural techniques which he used later on.
Alexandre Cabanel's Paintings
Though He began painting as a pupil of Picot, initially in the old classical manner, soon adopted a more modern and natural style of his own.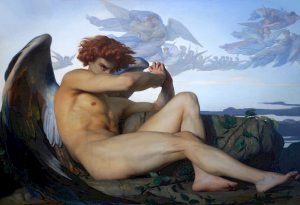 By the 1860s, Cabanel had built a reputation as a leading representative of France's artistic tradition.
The Birth of Venus Cabanel
One of The best examples of a modern painting of the 19th century was Cabanel's The Birth of Venus, which was not only exhibited at the Salon but also the engravings, photographs, and other reproductions have been used as classics of modern art.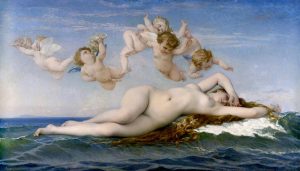 Though The original painting is in the collection of Luxembourg, This painting was purchased by Napoleon III for his private art collection later on.
The Death of Moses (1851)

The Death Of Mosses

Nymph and Satyr (1860)

Nymph and Satyr

The Death of Francesca da Rimini and Paolo Malatesta (1870),
La Comtesse de Keller (1873),
Phèdre (1880),
Ophelia (1883),
Lady Curzon (1887),
Cleopatra Testing Poisons on Condemned Prisoners (1887),
Eve After the Fall,
The Expulsion of Adam and Eve from the Garden of Paradise,
Napoleon III
Thamar
More Info On- French Revolution, Thomas Carlyle