Elizabeth Gaskell (1810-1865) was one of the favorite and acclaimed novelist of Victorian literature and a short story writer. She was also known as the first biographer of her friend Charlotte Bronte.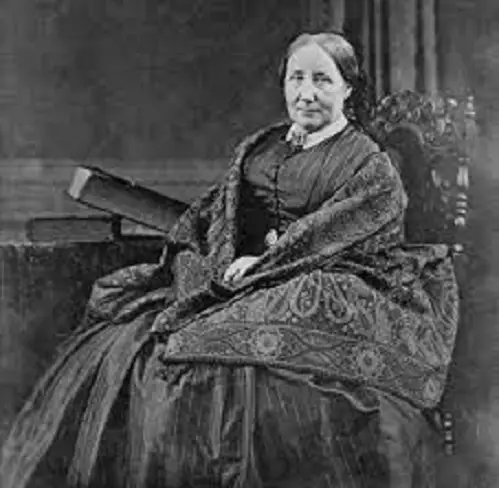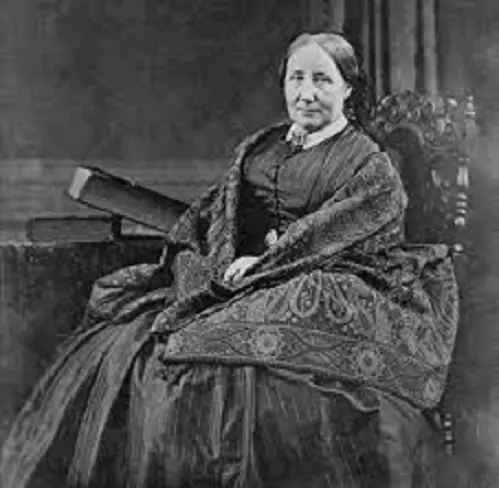 Life and works of Elizabeth Gaskell
Elizabeth Cleghorn Gaskell was born on September 1810 to her father William Stevenson who was a Unitarian Minister and mother Elizabeth Stevenson. Elizabeth lived with her Aunt Hannah Lumb in Knutsford, Cheshire after the death of her mother in 1811.
Elizabeth got her education traditionally like that of young women basically in Classic arts, writing, manners, and decorum from her aunt while her brother provided the knowledge about stories of the sea and other travel literature. At the age of 11, she went off to boarding school and then in Stratford-upon-Avon. She returned to Chelsea to stay with her father who remarried in 1814 after finishing school.
Elizabeth became the assistant minister at Cross Street Unitarian Chapel by the year 1832. She then married the Unitarian minister of that time William Gaskell and then the new couple moved to Manchester.
Her husband was engaged in the distribution of food and clothes to the poor people at the church in Manchester and Gaskell supported him by teaching in Sunday schools. They had 7 children's out of which four girls lived only up to adulthood. After the death of his infant son William from scarlet, she chose to start writing to overcome from the grief of her passed away children's.
Inspired from her son's death she wrote her first novel "Mary Barton" in 1848 which was published anonymously. That was her first success and it caught attention and praise of Thomas Carlyle and Charles Dickens. Later she was invited by Dicken to add to his magazine "Household Works" and her contribution led to her next important work "Cranford" that was published in 1853. In next year her another work "North and South " was published.
After her writings, she caught the attention of many of her friends that included Charlotte Bronte. On his death in 1855, his father Patrick Bronte requested Gaskell to write her the biography and then "The life of Charlotte Bronte "was being published in 1857 with utmost admiration that covered most aspects of his life in the detailed narration.
Resulting from her death in November 1865, Gaskell left her longest work "wives and Daughters" unfinished. Later it was being published in the Cornhill Magazine and it appeared in volume form in 1866.
Elizabeth Gaskell Movies and TV shows
Some of the movies based on writings of Elizabeth Gaskell are
Heartstrings in 1923
The sins of the Father in 1923
The Followers in 1939
Your Show Time in 1949
BBC Sunday-Night in 1951
Many of the books written by Gaskell are also converted to TV shows. The list is as below
Novel Cranford converted to a series consisting of 7 episodes
Novel North and South converted to TV mini-series consisting of 4 episodes
Novel North and South converted to TV mini-series consisting of 4 episodes
Novel Cousin Philips converted to TV series consisting of 4 episodes
Novel Wives and Daughters converted to TV mini-series consisting of 6 episodes
Elizabeth Gaskell Manchester Museum
Elizabeth Gaskell's house is known as 84 Plymouth Grove which is now a writer's house museum in Manchester. This villa was the residence of William and Elizabeth Gaskell from the year 1850 to 1884. The architecture of the house is one of the unique and unusual in Manchester. Due to the association of Gaskell with the house, it was provided with the grant list which protected it from the demolition.
The house was built in a Greek revival style and her friend Charlotte Bronte described it as a large, airy house, cheerful and deprived of Manchester Smoke.
A restoration project started in 2009 recommended by the Manchester Historic Building Trust to see the house again in its state that was left by Gaskell and later to open it for the public. The house is at five minutes distance from another Victorian-era landmark called Victoria Baths.
The first phase of restoration was completed in 2013 which fixed its structural damage, roofs and drains. Also, the building was made watertight with most of its exterior work complete. Later in June 2012, it received a grant allowing it to restore its house interior. The ground floor was restored in Victorian style home. Gaskell's study and other rooms were restored borrowing many items of furniture from art galleries.
The house was open as a museum to the public in October 2014. It now has many interactive displays, authentic furniture and decors, original artifacts and a garden that consist of plants as mentioned in the writings of Gaskell.
Mary Barton by Elizabeth Gaskell
Mary Barton that was published anonymously in 1848 dealt with the hazardous living conditions of the poor who were living in the industrial towns in Northern England. She herself was the evidence of their life when once she visited the home of a local laborer.
The novel was of great interest and praise for many but it also received criticism for the sympathy of the author to the workers. It also created awareness and provoked widespread discussion on the reading public. It pricked the nations Conscience toward the appealing state of the workers in poverty.
North and South by Elizabeth Gaskell
Gaskell wrote a social novel set "North and South "in early Victorian times. The novel uses a central figure from Southern England to present and it reviewed the observation of workers and their mill owners that worked in the city of industrialization.
The novel is set in the fictional town of Milton in North England. The main character Margaret Hale migrates to Industrial North region from Southern England where she tries to adapt the harder lifestyle of North. Later she finds that she is a very strong and brave person after passing through a lot of tragedies.
She was the witness of the harsh world that was made by the Industrial Revolution and also saw the clash between workers and their employers. Margaret then sympathizes with the poor workers whose courage she admired a lot and made some friends among them. She then clashes with the rich cotton mill owner John Thornton who behaves very arrogantly with his workers.
This novel depicts the understanding and complexity of labor owner relation and also the conflicted relation of Margaret and John Thornton.
Cranford by Elizabeth Gaskell
Gaskells another work Cranford was not a novel basically but it started as a series of short stories that were published by Charles Dickens in his magazine Household Words.
The book didn't have any plot of the story but it consisted of many funny moments and a charming scene depicting the ability of female friendship. It also represents the rustic domestic environment that existed in an English village during the presence of filth, industry, and poverty in larger cities of England.
Cranford was narrated in a very unusual manner as its world does not have any space for men and marriages were rather treated as a nuisance than a blessing. Few men characters that were appearing in the novel also looked upon with doubt or sarcasm.
The main character of the novel revolves around the life of an unmarried woman Miss Matty who receives guest now and then from the nearby town. Miss Matty lives in Cranford town consisting fully of a widowed or unmarried woman.
They all lived happily and supporting each other even in case of a financial crisis. If ever a man enters the town he disappeared suddenly. Cranford is full of gossip and conspiracy about the ay women spending their time as they don't have any other task to be done.
Something unusual happened in this remarkable story of Cranford ladies. Miss Matty went bankrupt and she had to live on $127 per annum as her bank goes under. She tried to fight herself against this situation and was supported by other ladies of Cranford and allowed her to maintain her lifestyle.
Later on, marriage found its place in Cranford when Miss Matty's servant married a charming man and after that couple lives very happily. Another marriage took place between the local surgeon and a lady of the town who lives above his station. Although this couple became the center of discussion among women they lived with utmost content.
Short Summary of other Novels by Elizabeth Gaskell
 In 1853 Gaskell published her another piece of writing "Ruth", which revolves around the poor girl "Ruth "who is also orphan. This social novel deals with the illegitimacy, sin, and mortality as viewed by the people of the Victorian era. It scrutinizes whether a fallen woman can find her place back in the respectable society or not.
In 1863 "Sylvia's Lovers" another novel was published which came to be known as the saddest story she ever wrote. This novel was exaggerated fiction work and it received many appraisals. This writing was compared with George Eliot writings.
Appraisal
For the people of the 20th century, Gaskell's writing appeared to be countrified and a little old fashioned but for today she is ranked one of the most reputed novelists of the Victorian era. She sought the attention of many academics, theorist and readers from the past 30 years who enjoy her good story reading.
As a result of this more writing of Gaskell's are being published regarding the love for her reading. Gaskell left a rich legacy of literature that included six of her novels, many short stories and some pieces of non-fiction writing along with her first biography of Charlotte Bronte.
Her work portrayed the different characters of Victorian life. Gaskell became the new vibrant voice for the generation of industrial fiction.