Early Life of Edith Nesbit 
Edith Nesbit was born on  August 15th, 1858, in London, England, and died on May 4th, 1924, in New Romney, Kent, and was an English author, poet, and novelist.
She moved around from place to place, spending her childhood places like France and Germany, later living in Kent till her demise. Such rustic and country scenery provided scenes for her books. She was quite interested in the concept of socialism and became one of the founders of the association 'Fellowship of New Life', which caused the growth of the Fabian Society. She was known as Mrs Bland for most of her life, which was a misnomer.
She was in was a remarkable person, able to inspire and engage, able to depict tragedy and foreshow melodrama, a self-supporting writer who opposed tooth and nail, women's suffrage.
Admired and adored vastly, by her many students, admirers, and readers, her home was a lively hub for writers, artists, novelists, poets, and Fabians; a place that HC Wells stated, "to which one rushed down from town at the weekend to snatch one's bed before anyone else got it".
Even Edith Nesbit's husband, Hubert Bland was an author. In 1877, he met Edith, who was 19 years old at the time and got married in 1880. Their marriage was unconventional, in the sense that Hubert had multiple affairs, all of whom were known by Edith, and she did not complain. It may be considered as an open marriage.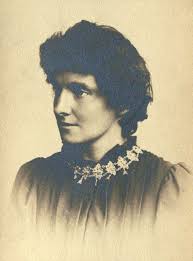 She also suffered tremendously in her life. Her father, a recognized chemist and teacher, passed in 1862 when Edith was three years old. The family moved around in reduced, desperate circumstances, taking multiple trips abroad in order to cope with the ill health of her older sister, Mary, who died when she was young.
Works of Edith Nesbit 
Stories and novels of Edith Nesbit often tend to feature hardworking women, mostly mothers battling with various circumstances in the background in order to keep the family happy and well. Fitzsimons is the one who makes this connection. Her books portray how Nesbit's lifelong followed socialist principles found presence in her children's books.
Nesbit began writing fiction for children in the early 1890s, eventually producing more than 60 books juveniles and adolescents, whilst also creating some less-successful novels, stories, and collections of poetry for adults.
Edith Nesbit's books, specifically for children, are marked by vivid characterizations, ingenious plots, and an easy, humorous narrative style. She wrote tales delving in fantasy or magic, wherein children in daily circumstances are confronted with an extraordinary and unique character or situation, and comedies of juvenile behaviour and adventure.
The first book of the Bastable Series, ' The Story of the Treasure Seekers', appeared in the year 1899. Her best-known books are 'The Story of the Treasure Seekers of 1899',  'The Wouldbegoods of 1901', ' The Revolt of the Toys', 'What Comes of Quarreling of 1902', ' Five Children and It of 1902', and 'The Story of the Amulet of 1906', and "Ghost Stories', which is a collection of spooky tales for kids.
One of her works, The Book Of Dragons also gained widespread acclaim. The book contained eight short stories, written in the1900s for The Strand magazine, Edith herein imagines a variety of dragons, princesses, children, and other magical creatures for story-telling, focusing on children.
Some of her famous poems include The Choice, Age to Youth, Children's Song in Spring, etc.
Contribution as a Children's writer
Edith Nesbit was considered as one of the great children's writers, primarily responsible for 'The Railway Children' the 'Bastable Series' including 'The Wouldbegoods' and the 'Psammead', 'The Enchanted Castle', ' Five Children and It', 'The Phoenix and the Carpet' and 'The Story of the Amulet.'
The three novels, Five Children and It, The Phoenix Carpet, and The Story Of The Amulet were a trilogy novel series for children, starting with Five Children and It, in 1902, with the Phoenix Carpet coming in 1904, and finishing with The Story of the Amulet in 1906.