Harriet Martineau is one of the first-ever sociologists of the Victorian Era. She was a novelist, journalist, essayist, and historical and economical writer. Harriet taught herself in political economics.
She wrote about inequality and injustice that were faced by the poor working class, girls and women. Harriet also described the relationship between economics, morals, politics and social life. She spoke about the unpopular abolition movement and supported it.
Harriet is considered to be one of the first women journalists of that era. She also worked as a translator and speechwriter. Readers loved her ability to explain complex ideas in a very simpler way. She was very famous among the English intellectuals of that time. Also, she was an extraordinary and rare example of a working woman writer who was successful in the Victorian Era.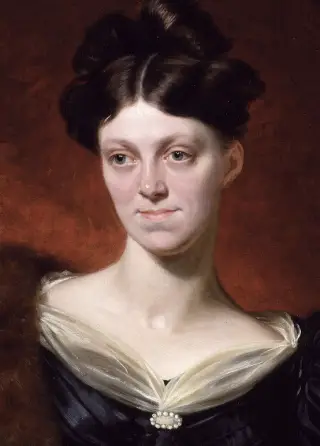 Great line by Harriet Martineau:
"You had better live your best and act your best and think your best today;
for today is the sure preparation for tomorrow and all the other tomorrows that follow."
Early Life
Harriet Martineau was born on 12th June 1802 in Norwich, Norfolk, England. Her father, Thomas Martineau, who owned a textile mill. Her mother, Elizabeth Rankin, daughter of a grocer and sugar refiner and that's why her family was stable economically and were considered to be richer than most of the families in British at that time.
Who were the Martineaus?
The Martineaus descended from French Huguenots, who came to Protestant England from Catholic France. As they were Unitarians, they believed in the importance of critical thing and education in children. But on the other hand, Elizabeth believed in traditional gender roles, so girls were forced to learn household work and didn't go to college.
How did Harriet Martineau study then?
Harriet Martineau was a keen reader from a very young age. She read Thomas Malthus's work while she was 15. She started writing and soon published her first work "On Female Eduction" in the year 1821, as an anonymous writer.
When did Harriet Martineau become a working writer?
Harriet's father's business failed in the year 1829, due to that she decided to earn and became a working writer. She started writing for "Monthly Repository", which was a Unitarian publication and it published her "Illustrations of Political Economy", 25 vol., (1832-1834).
It was a huge success, it sold more than ten thousand copies when selling three thousand copies were considered to be a good thing. These helped her gained a mass of public readers. These were from ideas of Robert Malthus and David Ricardo, she also wrote "Poor Laws and Paupers Illustrated", 10 vol., (1833-1834) and "Illustrations of Taxation", 5 vol., (1834).
Journey to the US
In the year 1834, Harriet travelled to the US, saw how society was there and also the slaves. She stayed in the US till 1836 and after coming back, she wrote "Society in America", in 1837 and she also wrote "Retrospect of Western Travels", in 1838, which is said not to be completely true but this was what she felt about it. She also supported the Abolition Movement, which gave people a shock.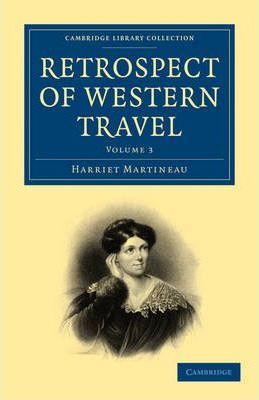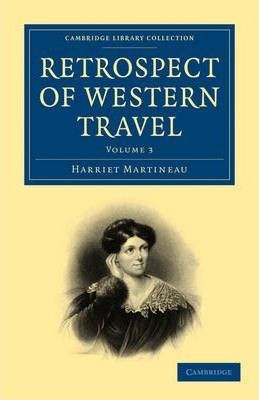 In 1838, Victoria invited Harriet to the royal coronation, as the princess enjoyed her work. Harriet later described to her readers the coronation in very amusing details.
Harriet had to live in her house between the period of 1839-1845, due to the uterine tumour so she moved to a different location which was peaceful and was out of London. She was there for nearly five years until her health restored. During this period she wrote extensively and she published her best-known novels, Deerbrook, in 1839 and The Hour and The Man, in 1841.
Harriet was the helping founder of the "school story" genre by her work The Crofton Boys, in 1841. She also pioneered "back to land" journalism by England's Lake District.
In the period of sickness, she wrote "Life in the Sickroom", which is considered to be underrated. It describes the relationship between the patient and the doctor, which she described as submissive/dominated. People from the medical field criticized this.
How a trip to the Middle East changed Harriet?
In 1846, when her health restored, Harriet took a trip to the Middle East. She studied the evolution of religious beliefs. After this, she started having doubts about all the religious beliefs, including her own. She became an atheist which became public after she published Letters on the Law of Man's Nature and Development, in 1851 with H.G Atikson.
She also said:
"Religion is a temper, not a pursuit."
Later Life and Death
She wrote articles for Daily News between 1852-1866, she wrote approx 1600 articles in that period. She published "Biographical Sketches", in 1869, which consisted of all the articles she wrote for Daily News.
Harriet was politically active and she was working for Women's rights in the 50s and 60s. She supported "Married Women's Property Bill", the prostitution license and women's suffrage.
Harriet died on 27th June 1876, due to Bronchitis, near Ambleside, Westmorland, England. Her burial took place near her mother in Key Hill Cemetary, Hockley, Birmingham.
Legacy of Harriet Martineau
Contribution to Sociology
Harriet is remembered as a social reformer because she believed in the progressive evolution of society. She advocated for govt. action for inequality and injustice.
Harriet's believed that while studying society, one must focus on all aspects of it. She believed that in society is studied in this way, we will know why inequality exists.
Harriet also brought a feminist perspective in that era, she never married and had no children.
Harriet measured society's progress in three standards:
The status of the people who have the least power.
Popular views of autonomy and authority.
Access to resources, that allows the realization of moral action and autonomy.
What else did Harriet leave behind?
In 1877, Maria Weston Champman edited and published the autobiography of Harriet. It was rare for a secular woman to publish work like this. This was said to be a dispassionate work and "philosophic to the core".
Simon Griffiths and Anthony Giddens argue that she is a founder of sociology, a neglected one. They also believe that she remains important to the day.
The Martineau Society, in England, founded by Unitarians in Norwich, holds a conference in her honour every year. Much of her written work exists in the public domain. It is accessible online at the Library of Liberty without any cost.