Mary Augusta Ward was a novelist of the Victorian era, her work mainly included poor people and how education can change their lives. She used the name Mrs Humphry Ward to publish her work. She also founded the Women's National Anti-Suffrage League and became president.
Early Life
Mary was born in 1853, June 11th, in Hobart, Australia. Her parents were Tom Arnold, who taught literature in a college, and Julia Sorrel. She belonged to a family that already had many educationalists and writers.
According to Mary's father, she was a difficult child, he wrote, "a regular pitched battle with her about once a day… her domineering spirit makes even her kindness partake of oppression."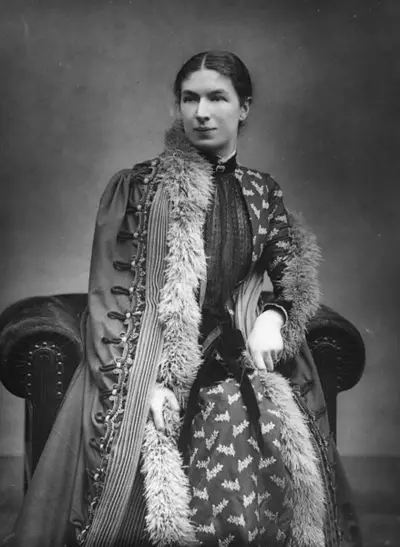 Education
Mary received her earlier education in a town called Shifnal, she was living with her grandmother. Later when she was 16 years old, she came to her parents. Her father, Tom Arnold was a history professor at Oxford at that time. She received her education there, which she also described in her novel Marcella, published in 1894.
During her lifetime, Mary learned many languages. She first started with Greek, Latin, Italian, German, and French. Later, she started developing interests in the importance of literature in educational and social life. Later, she also learned Spanish.
Family of Mary Augusta Ward
Mary belonged to an intellectual family consisting of writers, professors, etc. Thomas Arnold, her grandfather, was Rugby School's headmaster, Matthew Arnold, her uncle, was a poet. Tom Arnold, her father, taught history at Oxford.
Arnold Ward, her son was Watford's MP and he played an important role to prevent votes of women, while he was in House of Commons. Also, Julia, her sister married Leonard Huxley. Both Huxleys and Arnolds made a great impact on the intellectual life of Britain.
Marriage
In 1872, Mary was married to Thomas Humphry Ward, who was teaching at Brasenose College at that time, he was also an editor and writer, the couple spent nine more years at Oxford until Thomas got a job offer as lead writer at Times.
While they were at Oxford, In 1879, Mary helped to found Somerville College, and because of her suggestion, the college was named in the honour of Mary Somerville. Later when Mary was pregnant she did all preparations for new student's arrival. She was made secretary of the college council.
Mary wrote, "It became plain very soon after our marriage that ours was to be a literary partnership… our three small children arrived in 1874, 1876 and 1879 and all the time I was reading, listening, talking and beginning to write in earnest."
Literary Career of Mary Augusta Ward
In 1881, when Thomas got a job offer as lead writer at Times Magazine, they moved to London. There Mary started writing and in the same year, she published Millie and Olly, a children's book. She was working for Macmillan's Magazine, a British magazine, and wrote articles for that magazine. Three years later, in 1884, she published her second book, Miss Bretherton. Although she entered the literary career, she didn't gain much fame till now.
Robert Elsmere
Mary published Robert Elsmere in 1888; it was and still is known as her most popular novel. This book was about a couple's story after their marriage. This work became a huge success and gained fame quickly, sold more than a million copies.
There was a drama released in this book, the main character played by William Gillette, who later played the role of Sherlock Holmes.
Mary's novels showed Victorian values and strong religious beliefs. This was one of the reasons her novels were so popular, not only in Britain but in the United States too.
The Marriage of William Ashe
In 1905, Mary published The Marriage of William Ashe, this novel gained the title of the best-seller of the United States. From 1904 to 1905, it appeared in Harper's Magazine and soon published in the form of the book.
This novel was adapted for two movies, one in 1916 and another in 1921. Apart from these two movies, there was a play by Margaret Mayo debuted in the same year the book was released.
By the year 1914, it is said that Mary was America's best-known woman. Mary became an editor for the Anti-Suffrage Review in 1915 and she wrote numerous articles on "suffering of poor people", while she released two novels to criticize the poor people suffering, Delia Blanchflower and The Testing of Diana Mallory.
In 1918 Mary published her autobiography and the title was A Writer's Recollections. In 1919, she wrote in an article published in the Times, "constitutional, legal, financial, military, and international problems were problems only men could solve."
After Mary released her most popular novels such as Helbeck of Bannisdale, Sir George Tressaday, Marcella, and David Grieve from 1892 to 1898, she was considered as the most famous novelist of Britain. Her novels were now selling more than 100,000 copies in a month or two after releasing.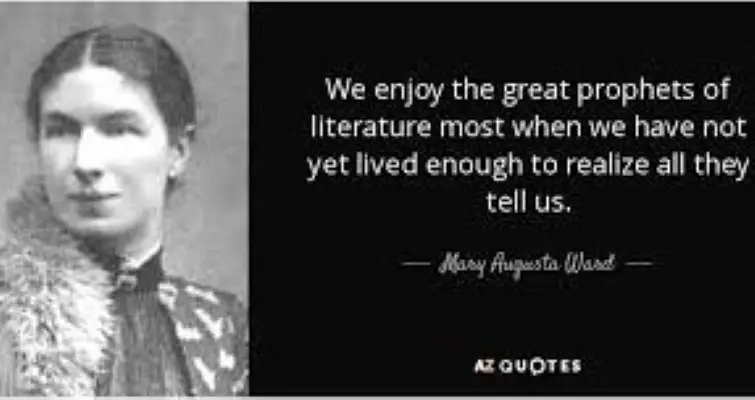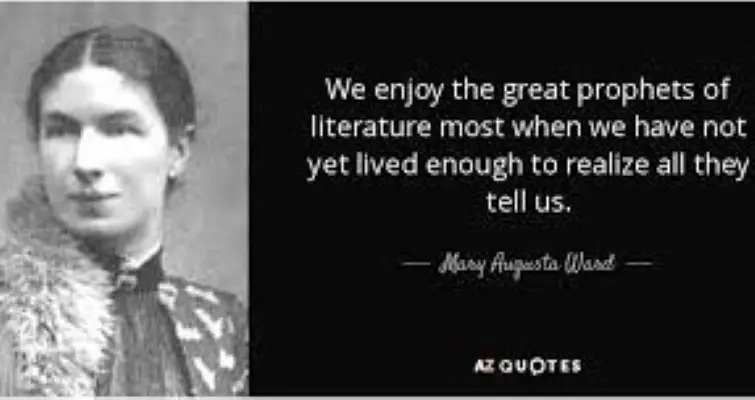 World War I
Theodore Roosevelt, USA's former president asked Mary to write some articles on how was the condition of England during the war so that people of the USA will know. She agreed on a condition that her travel expenses should be arranged and then she will do it.
Soon everything was arranged and she visited trenches and everything to see how it was, later she released three books in total. She wrote a total of three books by 1919, and because of this, in 1919 during New Year Honours, she was made Commander of the Order of the British Empire.
The first book released in 1916 as England's Effort – Six Letters to an American Friend. Mary released the second book the next year in 1917 as Towards the Goal, third and the last book of this journey was released in 1919 as Fields of Victory.
Other Works by Mary Augusta Ward
Mary worked against women getting a vote. In 1908, William Cremer and George Nathaniel Curzon approached her to become the first president of the Women's National Anti-Suffrage League. She took the job and worked very hard towards it, she edited and created the Anti Suffrage Review. She presented ideas which the Men's Anti Suffrage League couldn't tolerate.
Mary also established an organization that helped poor people to get an education and learn how to read and write. Her aim was always to create equality between people. She believed everyone should get an education so they can minimize the difference between rich and poor.
Mary worked in an organization called the Passmore Edwards Settlement, but after Mary's death, it was named in her honour as Mary Ward Settlement, it is still open as a college providing education.
Later Life and Death
Mary earned some money but as her son was a gambler addict, she spent her later life clearing the debts of him. She died in 1920, March 20th, in London. The remaining debt of her son, Arnold, was paid by her husband Thomas Humphry by selling off their family home.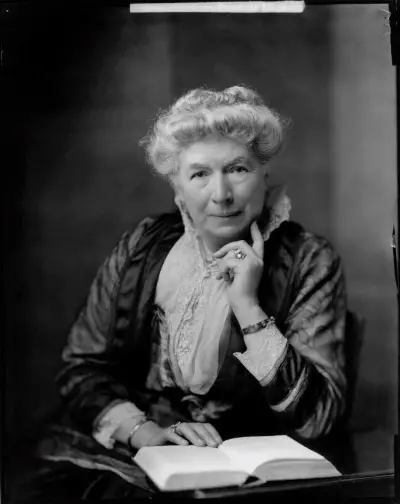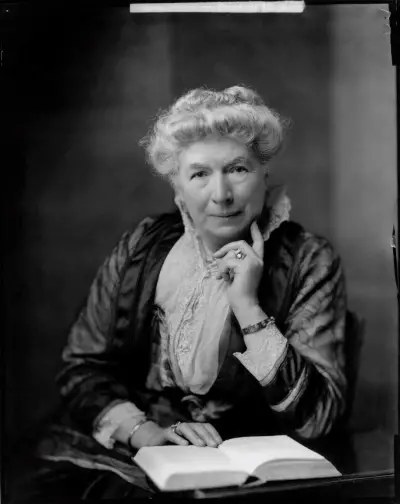 Mary Augusta Ward's Legacy
Mary had a personal diary and in that diary, she wrote about the people she met and knew. Although she never published her diary, after her death it was published anonymously and the title was Echoes of the Eighties.
The writer of that diary was not-known till 2018 when Walford's memoir described a meeting with Mary and that diary also had that meeting.
Mother of Virginia Wolf, Julia Stephen said that her daughter had Mary Ward along with Octavia Hills and Florence Nightingale as role models.