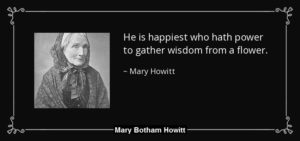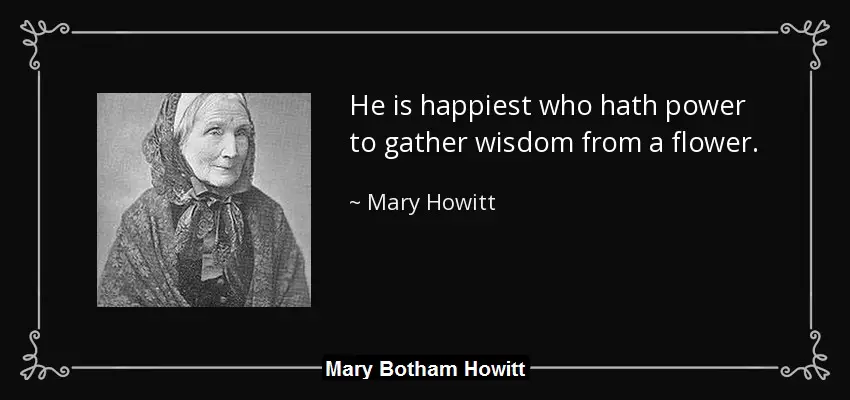 The Early Life of Mary Howitt
Mary Botham was born on March 12, 1799, in Coleford, Gloucestershire, England. She was born in a family of Quakers, where her father Samuel Botham and Annie wood Botham were both the members of the Society of Friends.
Schooling and Education
At the age of nine, Mary and her sister Anna who was a year and a half older than her used to go to a school next door run by Mrs Parker. But less than a year later, Mrs Parker left Uttoxeter and they had to change their school.
They were then sent to a friend's school at Croydon. Alter, Mary was admitted at a school in Sheffield managed by Hannah Kilham who was the widow of the founder of the New Methodist Connection, Alexander Kilham.
She left Sheffield in 1812 and soon after Thomas Goodall, the master of boys school at Uttoxeter was employed to teach Mary and Anna all the subjects he could teach like Latin, knowledge about globes, spellings and others.
Soon he died and after his death, the girls were allowed to pursue their education the way they liked. Every week at least twice they were allowed to teach children from the poor areas in a stable-loft which their father equipped for them.
They also taught their younger sister and brother and were quite busy with the household chores. After all the work, if they got time, they used to pick up reading. They both were voracious readers and soon Mary started writing her poems.
Marriage
Soon after her school ended in 1818, at the house of some friends at Leicester, she met William Howitt. It was quite sudden for both of them but they instantly and reciprocally attracted to each other. With so many mutual commonalities between the two like aspirations, sympathies, interest's etc. it didn't take much to plan their wedding.
On 10th April 1820, they both got married and settled at Hanley, in Staffordshire, where William settled with his business. In 1824, the couple again moved to Nottingham and stayed there till 1836. They were very much active not only in literature but also in the various social and philanthropic movements which were happening at those times.
Famous works of Mary Howitt
There were many cherishable moments and travels in their lives, but one which was very special and memorable was the tour to Scotland which made both couples realize a lot about themselves and they tried different literature and learnt different varied styles.
It was during this tour that the couple coauthored many of the works and presented many of their happy instances in their writings. They penned some of the most delightful and outstanding works which remain to be in fashion.
The happy union of the couple made a historical recording of one of the most remarkable works of all times. Their first collection of poetry was The Forest Minstrel published in 1823.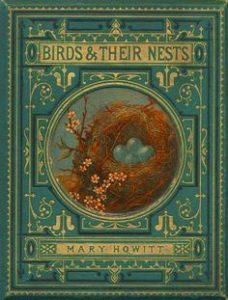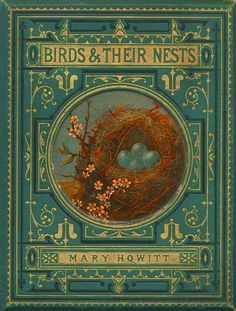 Her independent works have been counted to be 110 besides her numerous joint works with her husband. Some of her great works include Literature and Romance of Northern Europe (1852) and Ruined Abbeys and Castles of Britain (1862, 1864), Little Arthur's Letters to his Sister Mary (1861), The Poet's Children (1863),
The Story of Little Cristal (1863), Mr Rudd's Grandchildren (1864), Tales in Prose for Young People (1864), M. Howitt's Sketches of Natural History (1864), Tales in Verse for Young People (1865), Our Four-footed Friends (1867), John Oriel's Start in Life (1868), Pictures from Nature (1869), and Vignettes of American History (1869).
One of her most famous poems is The Spider and the Fly published in 1829.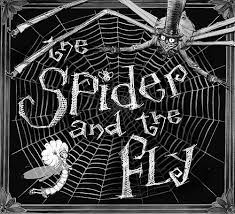 The poem was published in 1829. It is a children's poem with a moral of not ending in a trap no matter how glowing and rich it looks. In the poem, Mary has tried to depict a situation where children tend to crawl towards the shiny, attractive creation which later proves to be harmful.
She talks about how the spider tries every bit to convince the fly to come and sit on his parlour that he has created to conquer and eat the flies. Despite the continuous denial of the fly, at one point when the spider entices her to see how beautiful she is in his parlour's mirror, she accepts the invitation.
As soon as she reaches near the parlour to see her beauty, he is grabbed by the wicked and brutal spider and is dragged away. The moral in "The Spider and the Fly" poem is simply to not fall for whatever people say. The world is filled with dark people and children have to be cautious and think wisely before taking any step which might lead them into a situation of helplessness.
Other works of Mary Howitt
Besides Howitt couples happiness shown in their joint works of poetry, they were publishing their independent works also. Like in 1833, William Howitt published the History of Priestcraft, "The Book of the Seasons" or "The Calendars of the season" published in 1831, "Rural Life in England" published in 1838 and many others.
Some of the individual works of Mary are "Sketches of Natural History" published in 1834, "Wood Leighton, or a Year in the Country" published in 1836 and several others.
The Shifting and Moving!
After they removed to Nottingham in 1824, they bought a house at Esher, in Surrey in which they lived till 1840. They moved to Germany in 1840 and lived there till 1843. While at Germany they successfully learned the German literature. They even created a distinctive book on their stay.
They composed a picturesque book titled "student life in Germany". On their return to England, they shifted to Clapton where they resided till 1848. There were quite a number of frequent visitors including Hans Christian Andersen,  Alfred Tennyson and others.
They then moved to Upper Avenue Road, Regents Park, in 1848. They both started rigorous writing which included poetries, novels, ballads for different newspapers, magazines like Illustrated News, Ladies Companion and others.
Mary Botham Howitt's contribution to society and Law
In June 1852, William with his two sons went to visit his brother, Dr Godfrey Howitt who lived in Melbourne, Australia, while Mary shifted to Hermitage, Highgate with her two daughters. During this time, she actively participated in the protest against slavery, which was awakened by Mrs Stowe's Uncle Tom's Cabin.
In 1856, she got herself involved in the attempt to amend the laws relating to the property of married women. Though the petition could not reach its goal, it did amend the unjust laws of marriage and divorce.
In 1857, the Howitt's again shifted to another place in Highgate. By this time they created an interest in spiritual studies still holding the Christianity faith. In 1866, they relocated their residency in Switzerland and later in 1870 shifter to Italy. From 1871 till 1879, they lived in Rome.
William Howitt's Death
William Howitt died on 3rd March 1879. After his death, Mary lived the summers at the Tyrol, Meran and winters in the Rome where William died. She was very much affected by her husband's death and could not write much.
She certainly got detached with the society but due to her nobility and a sense of strong duty, she remained informal contact with the society.  During her lifetime, her daughter Margaret published her autobiography titled "Mary Howitt: an autobiography". She had five children among them there are two renowned authors and novelists named Alfred William Howitt and Margaret Howitt.
Mary Botham Howitt awards
Mary Howitt was honoured with a silver medal by the literary academy at Stockholm and a civil list pension of £100 per year starting from April 1879. She was baptized into a Christian church in 1882 which gained her an opportunity to meet the pope on 10th January 1888.
The demise of Mary Howitt
After the great ceremony, she soon died due to contracted bronchitis on the 30th January 1888 at the age of 88 in Rome. Her description in her Times obituary quoted was "a spreader of good and innocent literature".
Contribution of The Howitt's
The Howitt's are known for their delightful collection of joint as well as individual works. Their travel experiences and enhance knowledge of different cultures have been the features of their great works. They both are still remembered through their beautiful journey which started from a friend's house and gained them the titles of the great authors of all times.