The Early Life of Mary Elizabeth Braddon
Mary Elizabeth Braddon was born on 4 October 1837, at No. 2, Frith Street, Soho Square in London. Mary was the third child in her family with Fanny (White) Braddon, her mother and a solicitor, Henry Braddon (Junior), her father.
Siblings
She had a sister who was eleven years older to her named Maggie and a brother Edward who was six years older to her. When Mary was four years of age, her mother left her father due to his number of infidelities. It was a very unconventional separation at those times but still, fanny was rigid on her decision.
After their separation, Mary lived with her mother who has a thirst for books and was a passionate reader of Bulwer-Lytton, William Thackeray and Dickens. Mary was brought up alone by her single mother who strived for respect in the Victorian era of Christian rigidness. after fanny left mary's father, for a while they settled in St. Leonards-on-Sea and then moved to London.
Since her childhood, she was given a good education at various schools, one at Scarsdale and then a boarding school in Dartmouth lodge and others. At the age of six, she was gifted a writing desk by her godfather which inspired her to write and stimulated her talent to become an author.
As a child, she wrote several short stories, poems, fairy tales which were mostly based on traditional supernatural stories. Her early writings had a remarkable value and expressions of happiness.
In 1847, when she was twelve years of age, her brother went to India to work in a cousin's business which was established in Calcutta. With his efforts, after some time, he managed to volunteer for British forces. He became the Premier of Tasmania of the State of Tasmania, Australia in 1894 and served till 1899.
Mary Elizabeth Braddon's Acting Career
With the help of her mother, she started her stage career at the age of seventeen with the name "Mary Seyton". She was forced to take a pseudonym due to her choices of stage work and to maintain respectability of her family.
From 1852, she used to play primarily in the provincial theatres for six to seven years. She toured to Southampton, Winchester as well as Scotland for her theatre. Her career went on developing and soon she reached from extras and supporting roles to becoming the leading lady.
She had a passion for acting and worked hard to maintain her talent for the lead roles. She was generally staged in a comedy or farces but also performed Shakespearean productions, tragedies, historic plays and other genres.
The start of Mary Elizabeth Braddon's Writing Career
In London, she began her writing career with yet another pseudonym, M. E. Braddon, only this time it was gender ambiguous. She wrote her first novel in 1859 titled The Octoroon (The Lily of Louisiana) after which in February 1860 to gain the last experience, she performed at the royal surrey theatre in London and left the stage to focus on her writing only.
In 1860, Mary Elizabeth's life changed completely. 'The Loves of Arcadia', one of her very famous play was performed at London in the Strand Theatre in 1860. Later in the same year, her second novel was published titled Three Times Dead (The Secret of the Heath).
Furthermore, she was hired by John Gilby who lived in Beverley, to write a detailed poem mentioning the exploits of Garibaldi also known as 'the Heroes of the two worlds', the saviour of Italy. Later in the year her short stories and poems like 'Penny Dreadful', 'The Cold Embrace' were published in the Halfpenny Marvel, the Welcome Guest and other magazines after she met with a publisher and Editor John Maxwell.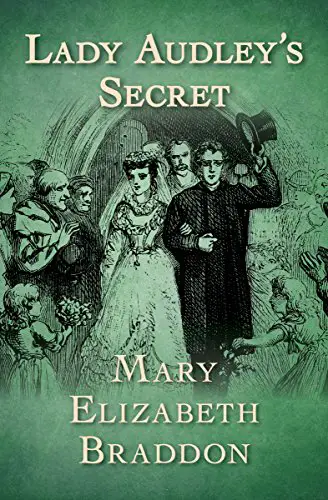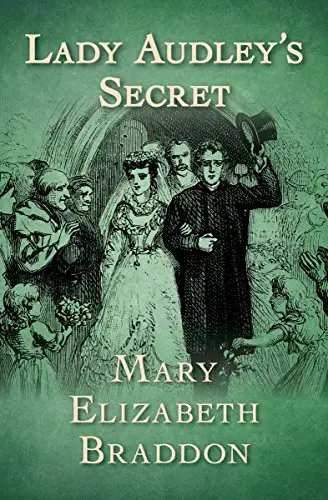 In July 1861, Lady Audley's Secret, her most famous novel's first chapter was published in Maxwell's Magazine Robin Goodfellow. After Robin Goodfellow went out of business lady Audley's secret was taken up by the Sixpenny magazine.
The publishers Edward and William Tinsely read her work in the magazine and helped her publish a three-volume novel.
Marriage and her Six Children
John Maxwell was married and had five children but his wife was hospitalized for insanity. Out of love, Mary Braddon soon started living with him unwed. In 1866, the couple lost their son Francis and has another who became a successful novelist in his times whom they named William Babington Maxwell.
In 1868, 'Charlotte's Inheritance' was published by Braddon. On 1st November 1868, her mother Fanny died and a few weeks later the news of her sister's death also arrived from Italy. In December, the couple had a daughter Winifred and in December 1870, their sixth child, Edward was born.
When on 5th September 1874, Maxwell's first wife died, they soon got married on 2nd December. Braddon had six children with Maxwell and was the sole breadwinner for her entire family including her 5 step-children.
Famous Works of Mary Elizabeth Braddon
The Cold Embrace and the Other Ghost Stories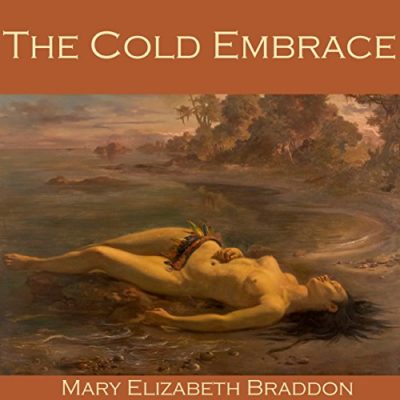 It is a collection of the most prodigious stories which were edited and compiled by Richard Dalby. The title story is one of the finest Victorian Gothic horror stories by Mary Braddon. The story is about a young orphan German artist who is brought up by her uncle develops feeling for his cousin Gertrude.
They both come close and secretly get engaged but his uncle Wilhelm unknown of the events starts looking for a rich suitor for his beautiful daughter. Later the German artists travel to Europe undertaking commissions for rich patrons to gain money and fame. In all this, Gertrude is swiftly forgotten but to his horror, her revenge does not allow him to forget her.
The Doctor's Wife by Mary Elizabeth Braddon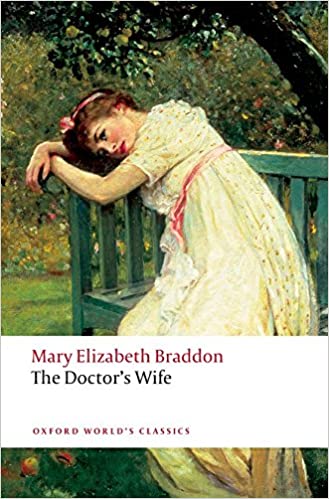 Published in 1864, the book involves brutal aspects like death, sufferings, female recrimination, and Adultery. The Doctor's Wife is one of the classics which presented the miseries of women and the torturous life led by some. It is her rewriting of Madame Bovary by Gustave Flaubert.
Similar to the heroine of Madame Bolvary, Isabel Gilbert who is the Protagonist of The Doctor's Wife, she is trapped with a marriage and a husband who is unable to adjust and understand her imaginative life. She is tortured and criminalized yet remains helpless until the climax.  The novel differs from that of Gustavo's novel like Isabel's affair and its consequences.
Good Lady Ducayne by Mary Elizabeth Braddon
The novel published in 1896, is a darkly comic tale. Its story revolves around a poor girl, Bella Rolleston who works to support herself and her mother. She is a controversial heroine who is dull, unimaginative, unskilled, and clumsy yet gets a job. She was required to accompany Lady Ducayne at her visit to Italy.
Lady Ducayne to the readers' surprise is a blood stealer who steals innocent young girl's blood. Unknown to the fact the poor girl takes the opportunity to feed her mother and soon realizes that she is no healthier and is close to death. The story discusses the feminist analysis of gender issues is ripe for feminist analysis and class discussion of various gender issues.
Some of Mary Elizabeth Braddon's other famous works
Mohawks (1886), One Thing Needful (1886), The Good Hermione: A Story for the Jubilee Year (1886, as Aunt Belinda), Cut by the County (1887), The Fatal Three (1888), The Day Will Come (1889), Rough Justice (1898), In High Places (1898), His Darling Sin (1899), The Infidel (1900), A Lost Eden (1904), The Rose of Life (1905), The White House (1906), A Strange World (1875), and Hostages to Fortune (1875).
Later Life and Death of Mary Maxwell
In 1878, she founded another of her publication, the Christmas annual named The Mistletoe Bough. To the next fourteen years of her life, she contributed and edited for her magazine. Some of her sensational creations of those times are Ishmael (1884), The Infidel (1900), London Pride (1896), and The Vixen (1879).
Her husband's death
In 1891, John Maxwell's health started declining and it got severe by every passing year. Later on 5 March 1895, John Maxwell died but she didn't leave her writing career.
Mary Elizabeth Braddon's death
After her husband's death and despite her many illnesses, she constantly moved with time. In 1912-1913 she bought a car and drove it herself, she even attended the cinematic premiere of Aurora Floyd. After the broke of World War I in 1914, she decided to help hospitals with the patients and continued her charity work till her death.
At the age of 79, on 4th February 1915, Braddon died of a cerebral haemorrhage (breaking of some minor blood vessels in the brain).