Mary Mackay (Marie Corelli) was a novelist from London. She was very famous because of her literature but after World War I, people started to ignore her work and didn't like her anymore.
She was the only author who was invited for Edward VII's coronation. Other than that she had many friends of royalties including Empress Frederick, Ouida, and Mark Twain. Mary used the name "Marie Corelli" to publish her work.
Early Life 
Mary was born in 1855, May 1, in London. She was the illegitimate daughter of Dr. Charles Mackay, songwriter, and poet with Elizabeth Mills, who was a servant at Charles's house. Charles married Elizabeth after the death of his first wife.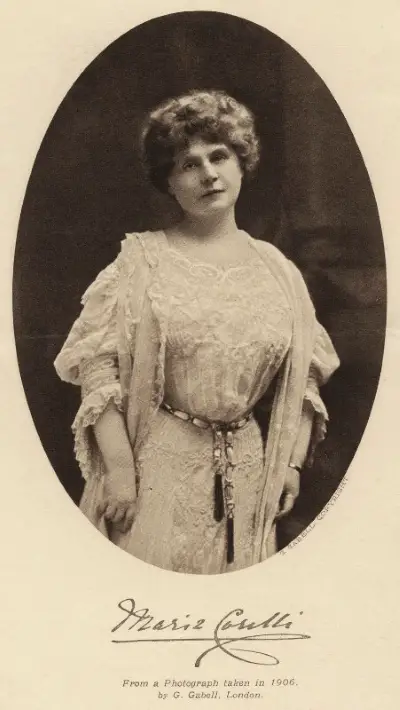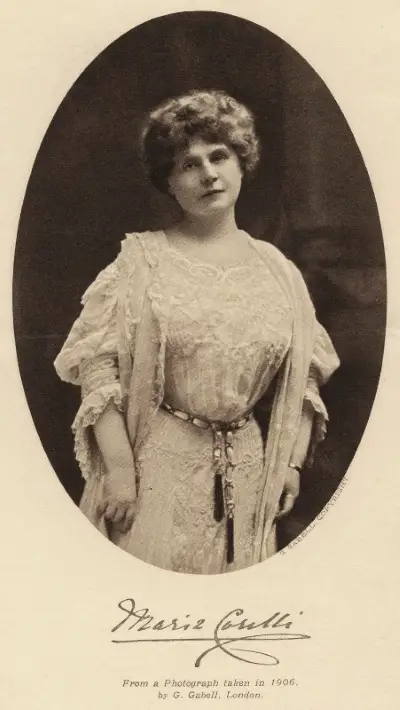 Mary got early education at her home and later, in 1866, when she was 11 years old, she went to the Parisian convent. She studied there for 4 years and came back to London in 1870.
Career
Mary started her career as a pianist, she used to give piano recitals. This is when she took the name "Marie Corelli".
Literary Career of Mary Mackay (Marie Corelli) 
A Romance of Two Worlds
After this Mary started writing and soon published her first work, in 1886, A Romance of Two Worlds. During that time her works were read widely across the nation. Some of her novels were so successful that she overtook combined sales of writers including Rudyard Kipling, H. G. Wells, and Arthur Conan Doyle.
Mary's work included a reincarnation theme which she used in many of her novels, because of this she became a member of Fraternitas Rosae Crucis, a mystical and Rosicrucian organization. Helen Donald Smith painted her portrait.
Barabbas: A Dream of the World's Tragedy
Mary published numerous novels that gained fame, her best works include Thelma, published in 1887. Although most of her novels were successful, Barabbas: A Dream of the World's Tragedy, a novel released in 1893, is considered to be her first major success.
The Sorrows of Satan
Mary gained so much fame and success that during that time she became one of the most paid writers, The Sorrows of Satan, released in 1895, sold more than 50,000 copied worldwide, in seven weeks. Her works were now read by people across the globe. It is also known as her first bestseller.
Mary wrote a letter to The Gentlewoman, complaining that her name was left out from the Royal Enclosure, a Braemar Highland Gathering, and she felt that it wasn't a mistake and they did it intentionally. She got a reply from the editor saying that, it was however left intentionally because earlier she commented on the press.
In 1910, Mary collaborated with Severn on The Devil's Motor. Severn was an illustrator and did all her illustrations. It is said that Severn was the only man she ever liked, although he was married.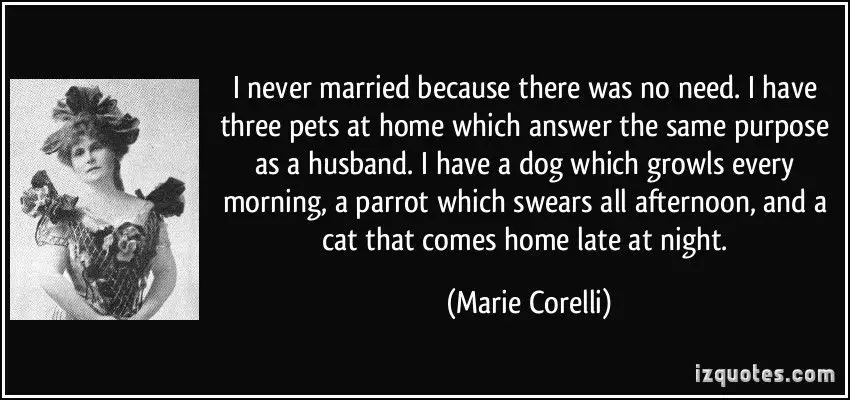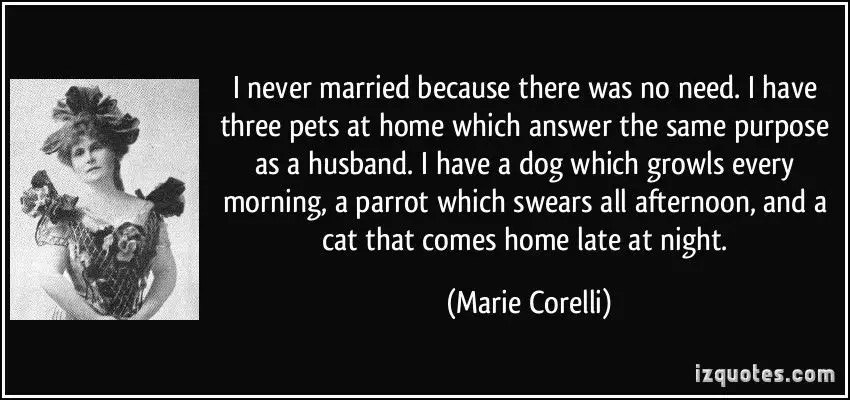 Other famous works of Mary Mackay (Marie Corelli) 
Wormwood (1890)
The Master Christian (1900)
Temporal Power (1902)
The Life of Everlasting (1911)
The Secret Power (1921)
Other Works 
She helped established Harvard House, for students visiting Harvard University.
She restored a house from the 16th century, Mason Croft, now it is the Shakespeare Institute of the University of Birmingham.
In 1899, she moved to Stratford, she tried to preserve the shrine of Shakespeare, and converted cottages owned by descendants of Shakespeare into a library.
She was in Stratford during her final years, in that time she preserved buildings from the 17th century. She also paid some of the owners to remove the extra work, so buildings can again be in their original form.
Later Life of Mary Mackay
She spent more than 40 years of her life with Bertha Vyver, she was her companion. When Mary died, she left everything to her. Although Mary never came out as a lesbian many people thought she was, as she described the beauty of a female in a very erotic way, although in the novels it was described by a man.
The reason why people didn't like Mary after World War I, was that she was convicted to store food while everyone was suffering because of hunger.
Other people's opinion on Mary Mackay (Marie Corelli) 
In Mark Twain's autobiography, who didn't like Mary, described their meeting in Stratford and how it changed his way of thinking.
Many well-known writers and authors criticized her work, saying it was overly melodramatic. Grant Allen called her "a woman of deplorable talent who imagined that she was a genius, and was accepted as a genius by a public to whose commonplace sentimentalities and prejudices she gave a glamorous setting." in The Spectator.
Many members from the Royal British Family used to collect her works, although critics described Mary's work as "the favourite of the common multitude".
James Agate described Mary as a combination of "the imagination of a Poe with the style of an Ouida and the mentality of a nursemaid."
Death
Mary Mackay died in 1924, April 24th, in Stratford, her burial took place at Evesham Road Cemetery. Later when her companion Bertha Vyver died, she was buried alongside her.