The early life of Mona Caird
Alice Mona Caird was born at 34 Pier Street, Ryde, and Isle of Wight in England on 24 May 1854. She was not only just a great novelist and essayist but a feminist. With her ideas and theories about ideal women and men lighted up controversies in the 19th-century.
She was born to John Alison, who claimed to be the inventor of the vertical boiler and Matilda Hector. Since her childhood, she used to write short stories and plays and explored the areas of writing and developed her to be proficient in French, English and German.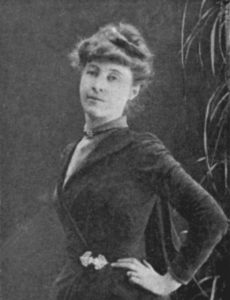 Marriage
On 19 December 1877, she got married to James Alexander Henryson-Caird JP, son of Sir James Caird and became Alice Mona Alison Caird. His husband was a farmer who used to farm his ancestral estate in Cassencary, Scotland.
They both got married at the Christ Church, Paddington, and London. Her husband supported her independence and respected her idea of equality in marriage.
Quite often she used to travel to different places to socialize with other literary people like Thomas hardy, who admired her work. With travelling, she educated herself about humanities and gained scientific knowledge.
In 1884, their only son Alison Caird was born who was called Alister by her. Her husband sadly died in 1921.
The famous works and publications of Mona Caird
Caird's first two novels were published in 1883 and 1887 titled 'Whom Nature Leadeth' and 'One That Wins' respectively under the pseudonym "G. Noel Hatton" but the novels did not hold much attention.
She was rumoured in fame when in 1888 Westminster review printed her article titled "marriage".
The article was a critical analysis of the injustices and humiliation women have faced in marriage since forever and calls this state of women "vexatious failure". She advocates for equal rights and equal treatment of the partners in marriage.
She questions the very essence of the argument for presuming the dignity of women to be at a lower level than man.
The daily telegraph, a local newspaper, reacted to her article with a series titled "is marriage a failure which continued for three months. Later in the same year, believing that her thoughts were misinterpreted or misunderstood by the readers she published another article titled "ideal marriage".
She wrote numerous articles and essays from 1884 to 1894 which were collected and published together as a book in 1897 titled The Morality of Marriage and Other Essays on the Status and Destiny of Women.
The Wing of Azrael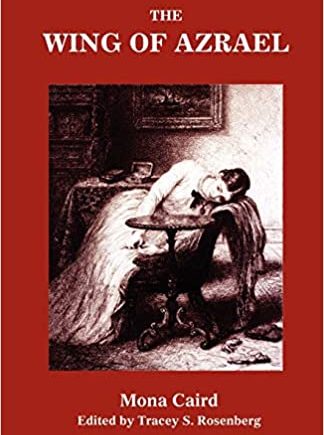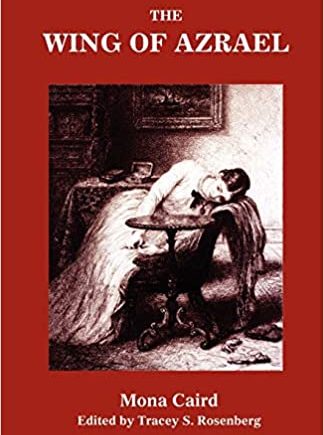 She continued to write fictions which dealt with social issues especially related to women. In 1889, the novel The Wing of Azrael was published which dealt with the critical issue of marital rape.
It is the novel where behind the doors, the protagonist, Viola Sedley murders her husband for he was forcefully trying to have sexual intercourse with her. She then is questioned about her marriage duties and sacrifices and also eventually about motherhood.
A Romance of the Moors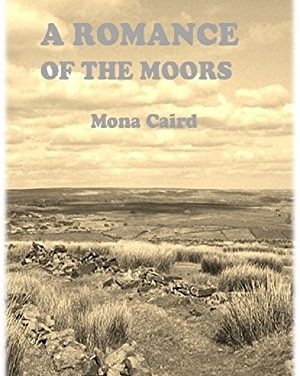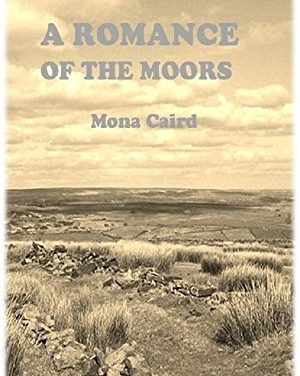 Her next writing was a short stories collection titled 'a romance of the moors' published in 1891. The title story is about a widowed artist, Margaret Ellwood who counsels a couple facing difficulty in respecting each other.
She stirs their relationship again with excitement and helps them become independent and self-supporting. She fills their heart and soul with confidence and lightens up their relationship.
The Daughters of Danaus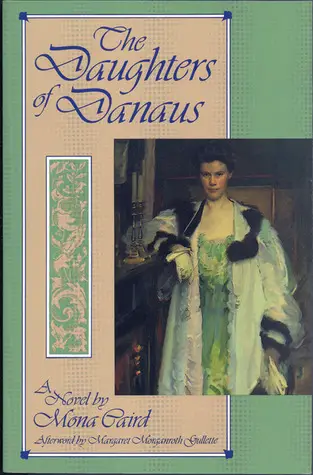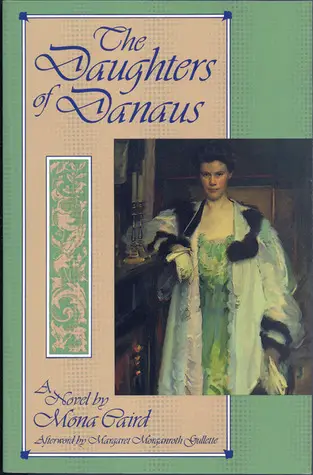 Mona Caird is known for her feminist's ideology and her most famous novel The Daughters of Danaus which was published in 1894. It is a story of two sisters born in a wealthy Scott family. One of them moves to London to follow her profession.
She eventually leads her way into a decent marriage. But the other sister, the lead, Hadria, who takes a pledge to become a composer in Paris, is controlled and stopped.
Both the sisters reveal the powers and strength of marriage has in a women's professional life. They can both push you or pull you whenever they want. The struggle ends when Hadria wins the fight for her rights and her feminist views also survives.
It is a witty, creative, and opinionated and feminism centred novel which deal with the critical question of women's right in any marriage. The novel has been regarded as one of the best feminist classics of all times.
The Yellow Drawing Room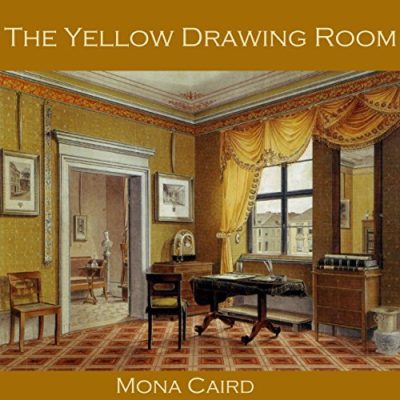 Another of his famous short story is the 'The Yellow Drawing Room'. The story revolves around the protagonist Vanora Haydon who after her family's death decides to redecorate her parent's drawing-room. To narrators surprise the room was decorated to be yellow.
The narrator questions the very femininity of the lead. Caird here questions the very spheres of men and women and disagrees with the conventional separation.
Alice Mona Caird's Later Life and Writings
With strong opinions and interest in building the rights of women, she was active in the women's suffrage movement since her twenties. In 1878, she joined the National Society for Women's Suffrage, and later the Women's Franchise League, the Women's Emancipation Union, and the London Society for Women's Suffrage.
She wrote several essays and in 1892, one of her essays titled "Why Women Want the Franchise" was read at the WEU (Western European Union) Conference. She wrote the essay "Militant Tactics and Woman's Suffrage" which was published in 1908 and also participated in the second Hyde Park Demonstration for women's legal rights.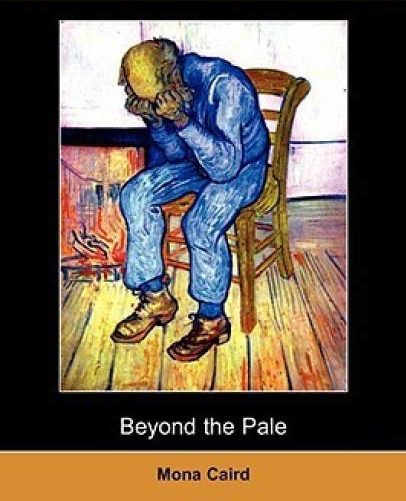 Her other great works "The Sanctuary Of Mercy" (1895), Whom Nature Leadeth (1883), The Pathway Of The Gods (1898), "Beyond the Pale" (1896), One That Wins (1887) and a play "The Logicians: An episode in dialogue" (1902). The play is an argument between people with different views.
Caird joined the Theosophical Society in 1904 and was a member till 1909. Her later writings involve a lot of travel essays like Romantic Cities of Provence (1906), and novels which show the adverse effects on women of her sacrifice and waiving her rights in any relationship, The Stones of Sacrifice (1915).
She also wrote a science fiction which attacks the very practice of racism and disrespecting the rights of an individual, The Great Wave (1931).
The demise of Mona Caird
At the age of 77, the great author died on 4 February in the year 1932 in Hampstead.
Mona Caird's contribution to the literature
She was of the thought that marriage should not be formed as a concept of duty or sacrifice, it should rather be a contract in which equals will enter freely and would be respected equally. Her essays and articles about her idea of marriages touched quite a few and created the largest controversy of the decade.
Mona cited historical facts about the power, strength and courage of all genders including women who had been as well as politically strong in the past. She fought for the rights of freedom and dignity and supported women's right to use birth control methods.
During World War I, she supported education and international communication which she believed will bring peace and wrote against the cruel forces which would ruin the social harmony. She is considered one of the most original thinkers and an experimentalist writer. In 1894, she was recognized for her novel the "modern woman novel" (later was called "new women" novel).
Her experimentation with new literary forms and devices beautified her novels aesthetically and later in the 1990s she was recognized as an activist of women's rights, historiographer, and anti-eugenic feminist and exceptional writer.