Hannah More Biography: She is the lost gem of the Victorian era, whose contributions to the horrifying social issue of slavery were much appreciated during her days.
Hannah More Biography
She was born in Bristol on the 2nd of February in 1745. She was a poet, a religious writer, and a philanthropist of her time.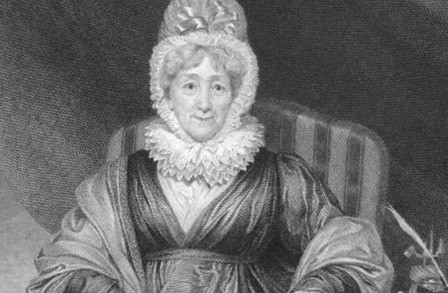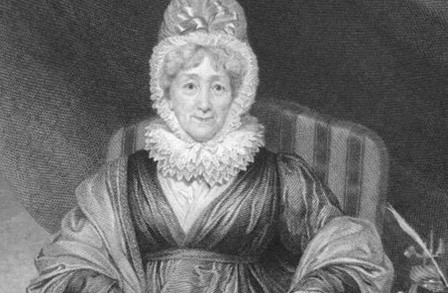 Hannah spent most of her time writing persuasive pieces, whether poetry or plays, that influenced the people to abolish the trade of slaves.
Domestic Life
More lived with four of her sisters (Mary, Elizabeth, Sarah, and Martha), her father (Jacob More), and her mother (Mary Grace). The children got their first lessons from their parents. Hannah, being the fourth sister, was taught French and other subjects by her elder sisters.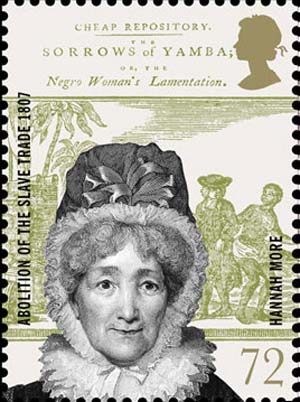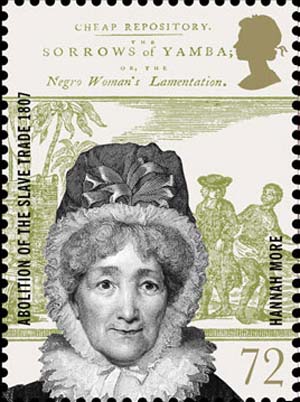 She had a profound interest in learning and thus, she never disregarded her studies. Following the tradition of her family, she began to write at a tender age. She taught at a boarding school opened by Mary, her eldest sister. She also studied in this school until she was old enough to teach there.
Hannah More Works
Hannah was engaged to William Turner who was 20 years older than her. She never married him as he kept avoiding the marriage. This happened several times, after which they decided to break up.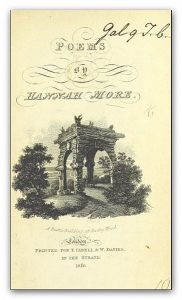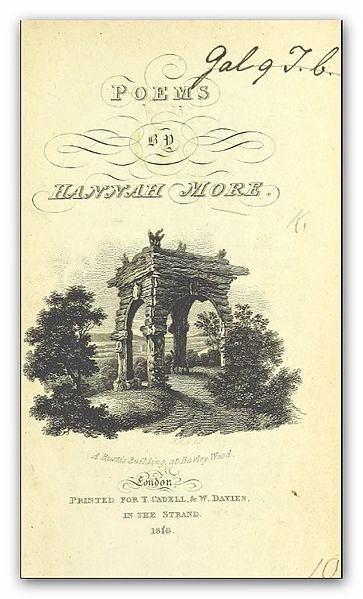 Turner offered More £200 as an annuity, which allowed her to concentrate on her writing instead of working. This incident may have caused Hannah to have a nervous breakdown, as well.
The Bluestockings
In 1775, on her visit to London, More received an informal invitation from her friend Elizabeth Montagu to attend a bluestocking literary get-together at her house. More was delighted to be a part of this event and quickly established her reputation as a literary artist.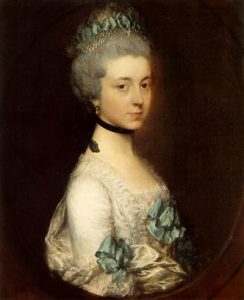 It was at bluestocking that she befriended Dr. Johnson, Elizabeth Montagu, Elizabeth Carter, Elizabeth Vesey, Frances Boscawen, and Hester Chapone and made lifelong friends.
Literary Contributions
Upon persuasion of her beloved friend, Garrick, Hannah More penned two plays. Both 'The Inflexible Captive' of 1775 and 'Percy' of 1777 were well received by the audience.
However, her third play remained unsuccessful amongst the audience. This disappointment was followed by the demise of Garrick, which affected her writing style.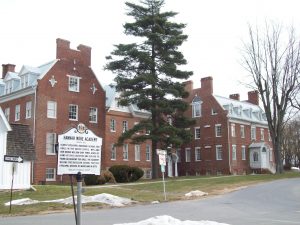 She began writing evangelical and religious pieces including the 'Scared Dramas' of 1782 and the 'Thoughts on the Importance of Manners of the Great to General Society' of 1788.
The latter piece as well as its sequel 'An Estimate of the Religion of the Fashionable World' were largely welcomed by the same people who had criticized her third play.
Anti-Slavery Movement
She was introduced to William Wilberforce and John Newton in the Clapham Sect, which was a group of rich evangelical Christians.
This group largely opposed the slave trade. Because of their shared views on slavery, More formed a strong friendship with Wilberforce.
Hannah More Poems
She strove to voice her disapproval of slavery in her works and published her 1788 poem 'Slavery.' The poem became a revolution as it explored Britain's participation in 'slave trade.'