Below is the detailed biography of JMW Turner, the famous English Landscape painter who had a great influence on Romanticism in the Victorian Era.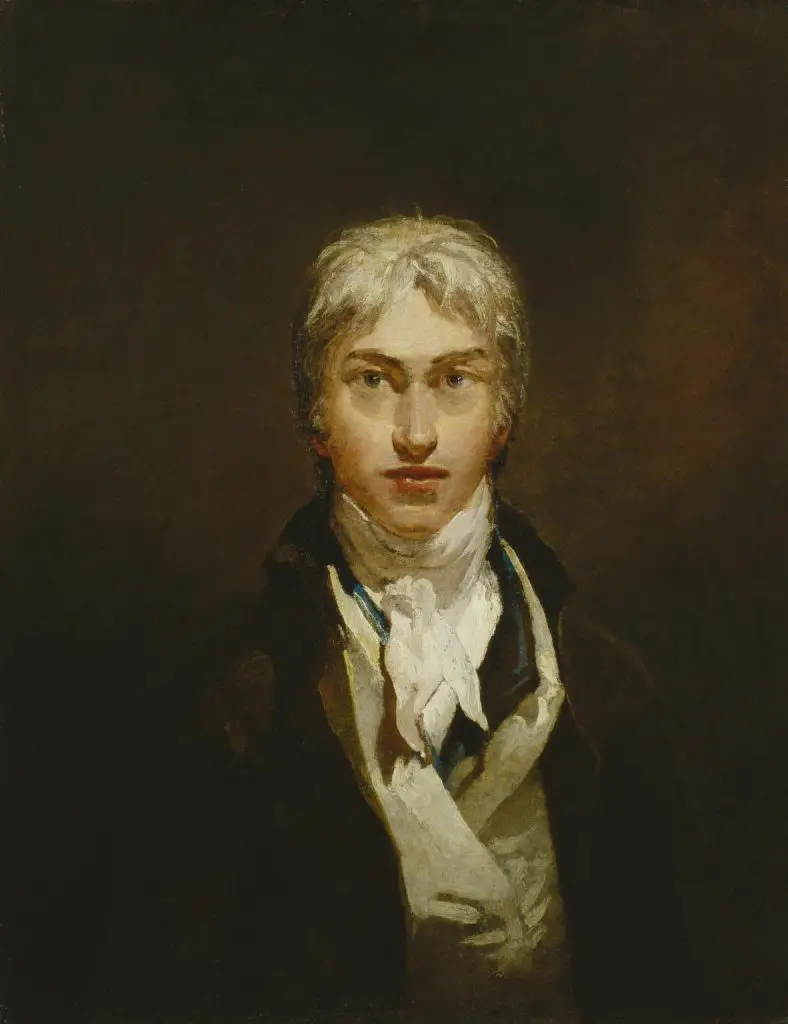 Turner is known for detailing of light, colors, and atmosphere in his paintings.
JMW Turner Biography
Joseph Mallord William Turner was the son of a barber in London called William Turner and his mother's name was Mary Marshall. He was born in Maiden Lane, London on the 23rd of April, 1775.
His mother was a woman who had a short temper and is known to have lost sanity in her later years. She came from the County of Nottingham.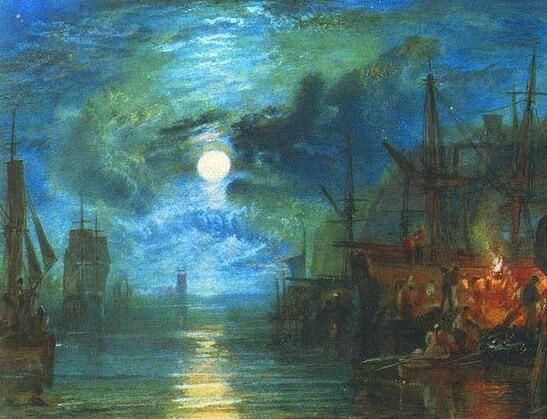 When Turner turned 10, he was sent to live with his uncle at Brentford, Middlesex where did his schooling. From this age itself, Turner showed an affinity towards drawing and paintings which are dated back to the 1780s are found and are assumed to have been sold by his father.
Early Life of JMW Turner 
He sketched a coat-of-arms for one of his father's customers. He made a drawing of the Margate Church when he was only nine. While in Brentford, he decorated walls and drew paintings of cocks and hens in copybooks.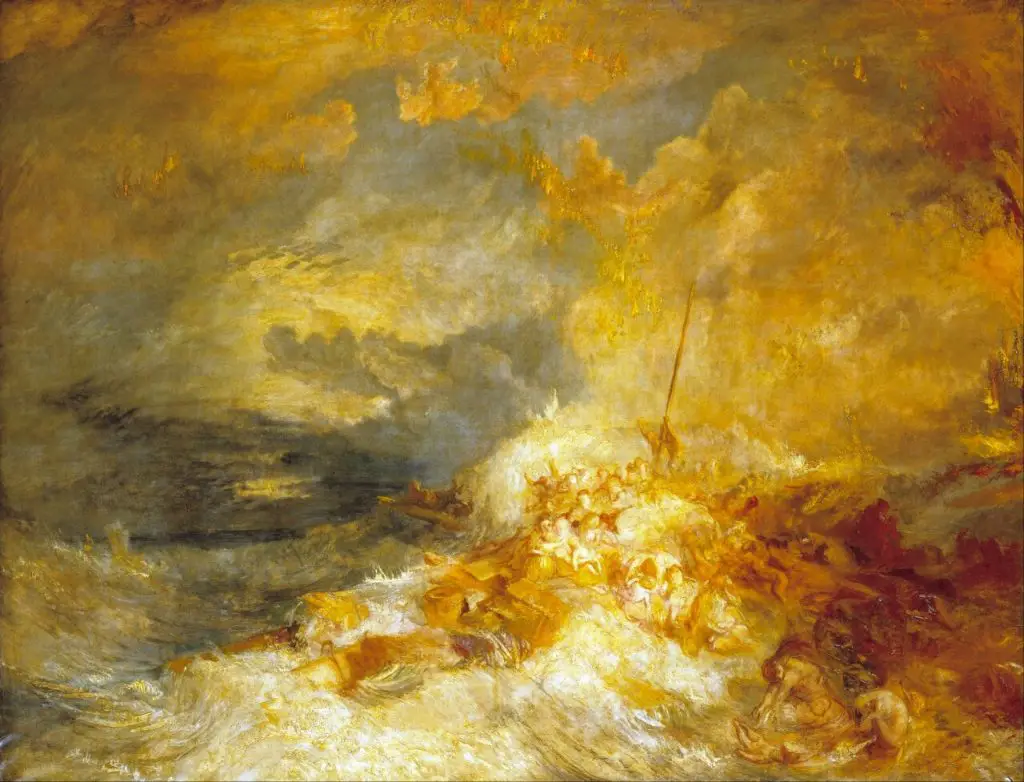 He also colored 140 engravings for Boswell's Antiquities of England and Wales for John Lees at his father's shop for one shilling per piece. One of these pieces is a monument at the Westminster Abbey.
JMW Turner Watercolor
In 1792, he entered the Royal Academy Schools and started exhibiting his watercolor collections. He was known for painting accurate paintings of real sceneries and places.
He had an imaginative and poetic approach to painting watercolors. He worked with John Robert Cozens where he made duplicates of his paintings and completed his incomplete artworks.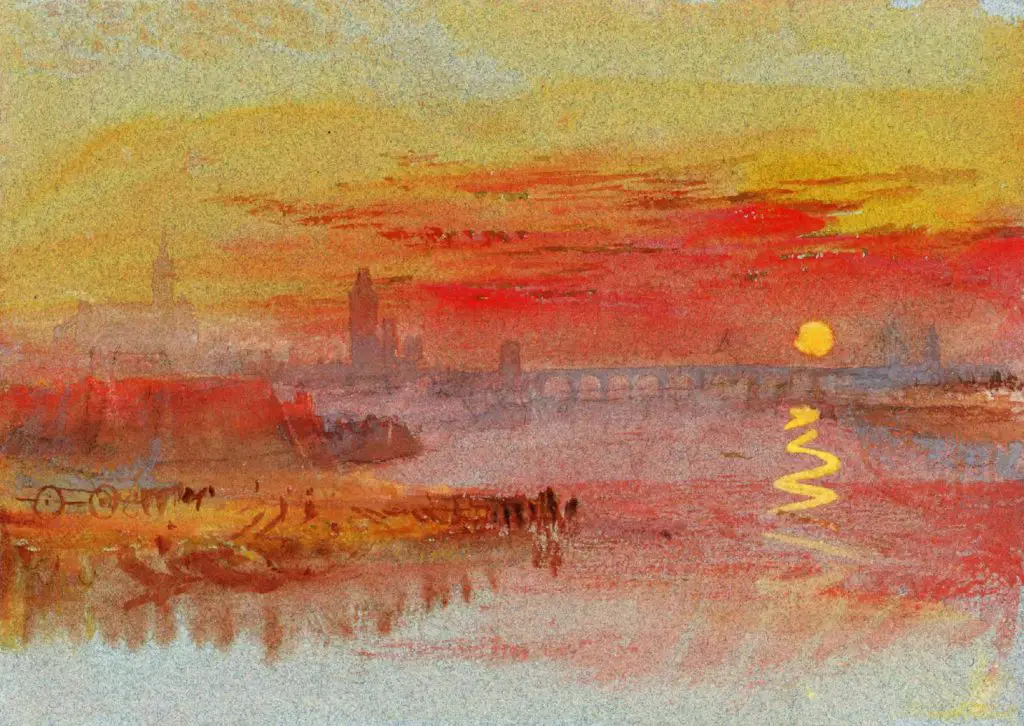 It was because of Cozens and Welsh painter Richard Wilson because of whom he developed an interest in landscape Watercolors which remained his genre until the end.
Works and Artistic Career of JMW Turner
Turner was known for his excellence in detailing and vibrant color scheme. By the 1800's he was a well-known painter who was overloaded with commissions and orders from all over England and some parts of Europe.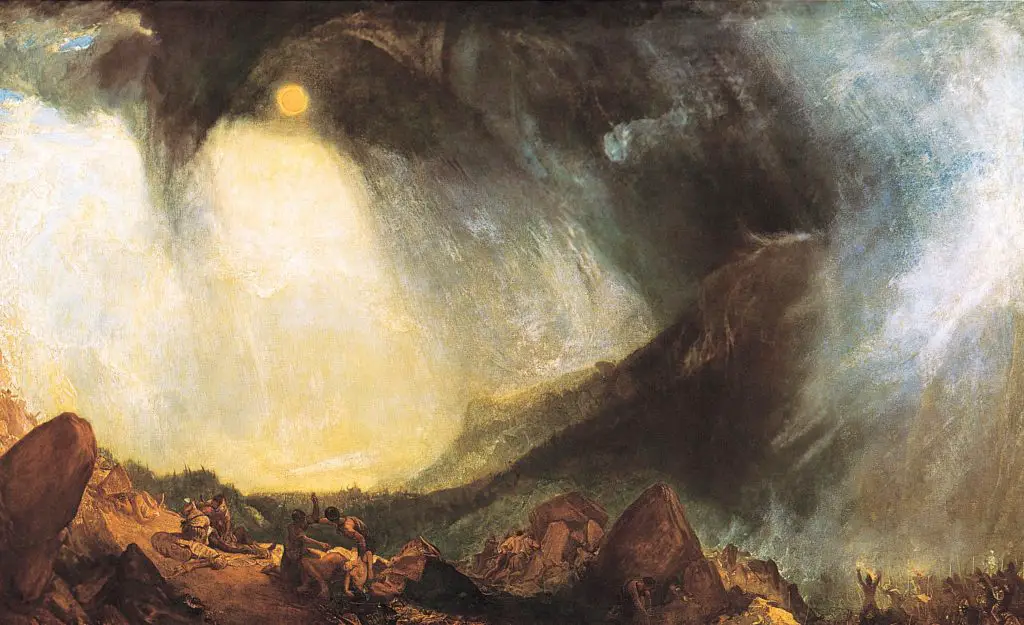 He opened his own art studio and an art gallery in 1800 at Harley Street, London. In search of inspiration, Turner traveled to many countries. He went to Wales a number of times, notably in 1792, 1795 and 1798.
JMW Turner's Landscape Painting
He was in Scotland in 1801 and in Yorkshire in 1797. In 1802, he traveled to the Calais where he painted Calais Pier'. He painted more than 400 pictures while he was in France and Switzerland.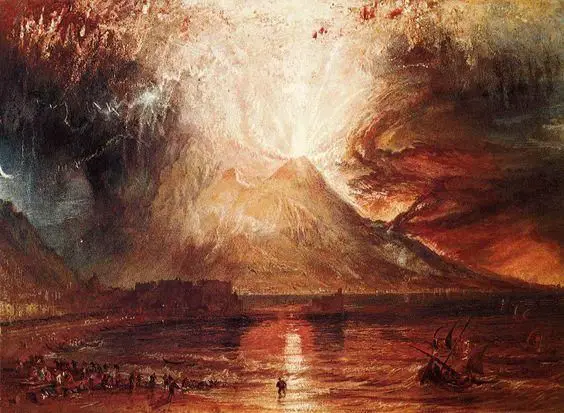 In 1805, 'The Shipwreck' which was a marine painting demonstrated his entry into landscape painting. Being inspired by Claude Monet, he started publishing his series of 100 plates called the Liber Studiorum.
JMW Turner Facts
Some of the plates had his own paintings and landscapes. While taking up this project he employed many other painters and engravers and supervised every work with utmost detail.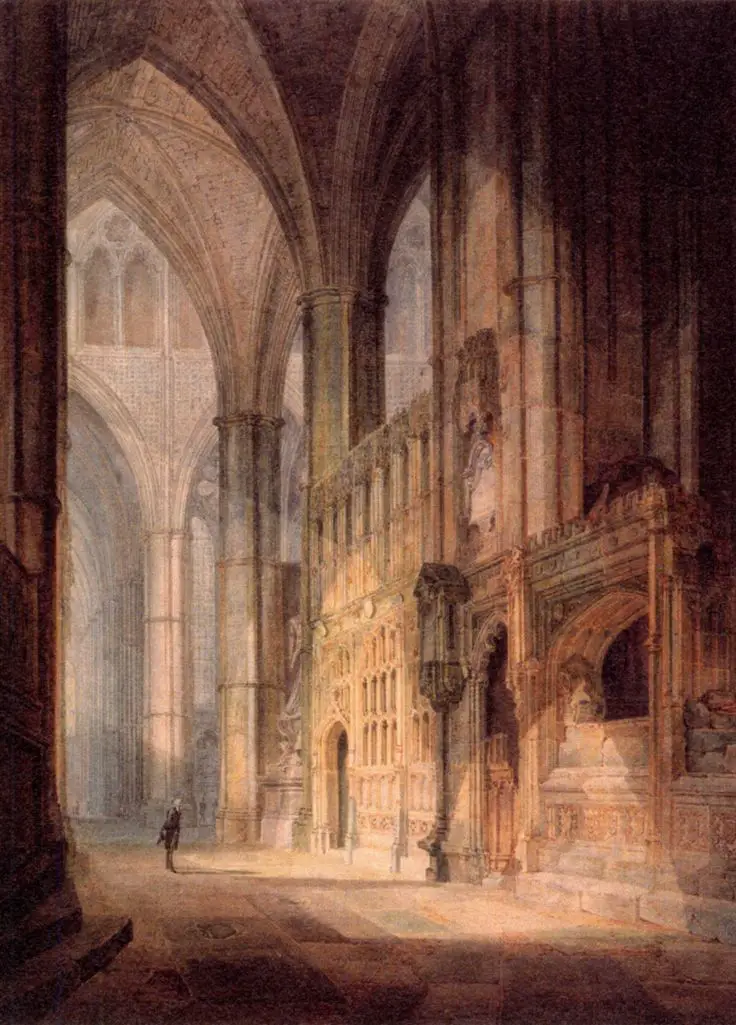 The first part came out in June 1807, the last one was seen in the year 1819. His paintings like 'St Mawes at the Pilchard Season' and 'Frosty Morning' in 1812 and 1813 respectively, there is a high detail of topography which is very appreciated by critics even today.
JMW Turner Art: Snowstorm
In the 'Snowstorm' in 1812, there is the dramatic representation of natural disasters which is considered to be very powerful. 'The Dort Packet-Boat from Rotterdam Becalmed; in 1817 was considered to be the masterpiece of this era.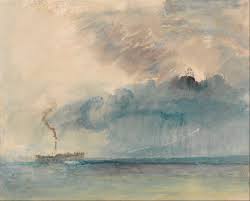 In the year 1817, he traveled to Italy and was traveling across the country for three months. He is believed to have painted 1500 drawings at this time, for local people of the country.
In 1823, he painted  'The Bay of Baiae, with Apollo and the Sibyl' which displays his accurate transparency in watercolors.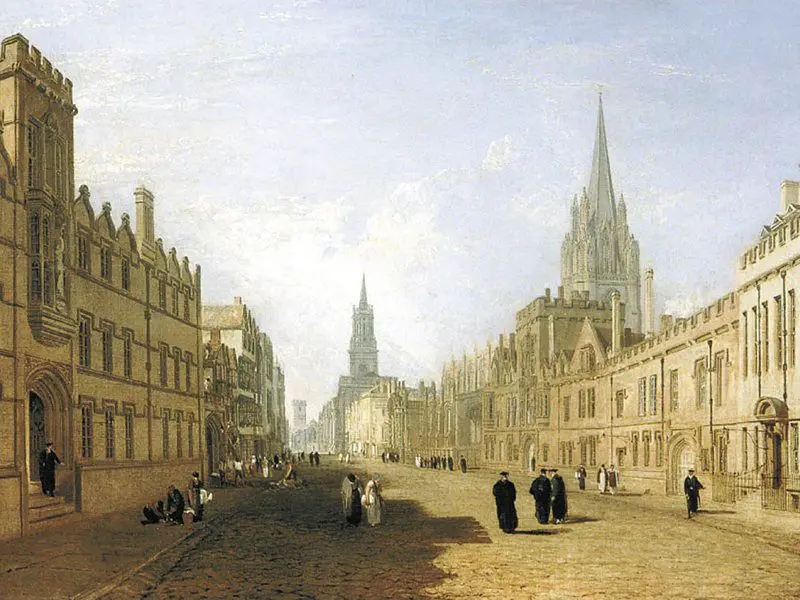 In the 1850's he started poetic representations of works by famous poets like Alexander Pope, Lord Byron, William Shakespeare, etc. These were one of his last paintings displayed or exhibited at the Royal Academy.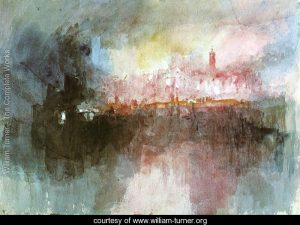 In 1827, he painted wonderful paintings of the Regatta at Cowes. After the demise of his father in 1829, he went to Sussex to visit the Earl of Petworth, Sussex where he produced beautiful landscapes of the Gardens and portraits of their families
Personal Life of JMW Turner
As a young boy, Turner is known to have few friends which remained his case until he was a grown man. He was close to his father who lived with him for 30 years and worked at his studio in London. His father's death in 1829 and a significant effect on him and led him to depression.
He was an unmarried man all his life but is known to have an affair with Sophie Caroline Booth after the death of her second husband. This relationship gave him two daughters who were born in 1801 and 1811.
He lived with her for 18 years in Chelsea, London which was where he breathed last.
Later Years in the life of JMW Turner
It is believed that due to Turner's excellent success in his adolescent years, he lead a successful and luxurious old age.
For many years, he taught as a Professor of Perspective in Art at the Royal Academy and resigned from the position in 1838. In 1846, he lived near the river of Chelsea at the house he bought in the same year.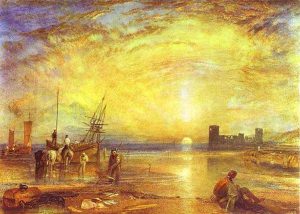 He was a traveler by heart and was traveling for the last fifteen years of life. He always painted while on his trips. He traveled across Germany, Switzerland, France, and Italy.
Jmw Turner Paintings
He had an untiring energy even at his old age and was always enthusiastic about painting no matter where he was.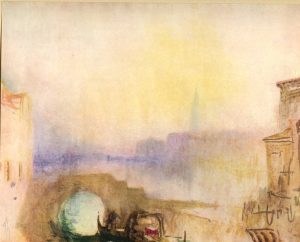 His earlier paintings demonstrated extreme detail of natural elements and colors. However, his later paintings were more attracted towards light and atmosphere. During his time, the Gothic Style of Architecture in buildings of Churches and other Parliamentary structures became most popular.
Turner was the best at painting them. His paintings never missed the tiniest curve in the exterior sculpturing of the buildings. 'Paris: Hotel de Ville' in 1833 is a great example to see this.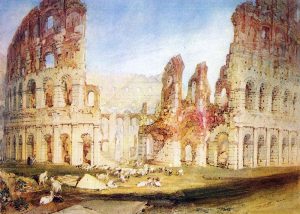 'Rain, Steam, and Speed—the Great Western Railway' in 1844 represents the changes the Industrial Revolution brought into England.
'The Dogana, San Giorgio Citella, from the Steps of the Europa' was the first Turner painting to be hung in Britain's National Gallery.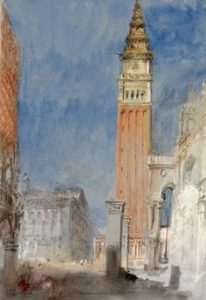 JMW Turner was a witness to the burning of Westminster Palace. He painted the 'Burning of the Houses of Lords and Commons' in 1835, which gave people an insight into how vast the fire was.
The Legacy of JMW Turner
The death of this great artist occurred on the 19th of December 1851. He died at the home of his lover Sophie at Chelsea, London. Cause of his death was cholera. He was buried at St Paul's Cathedral, London.
Turner is remembered for his excellent work in the field of art and his intricate detailing of natural elements. Turner left behind 550 oil paintings, 2000 watercolors, and 30000 paper works.