John Graham Lounge was born on 8 January 1798 to a farmer father in  Northumberland. Working as a stone man for some time, Lounge, later on, got a job as an ornamental sculptor and carved the decorations on the building of the city's Literary and Philosophical Society.
John Graham Lounge Education
In 1852, John Graham Lounge came to study Elgin Marbles in the British Museum. He started living on the first floor in Burleigh Street. And this started his journey. There he started molding his colossal statue based on his studies of the Elgin Marbles and the work of Michelangelo and named the statue as 'Milo Of Croton'.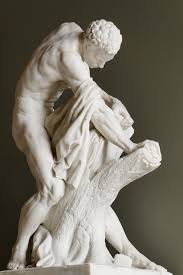 He became a member of Royal Society Schools with the support of John Thomas Smith and became the pupil of the painter Benjamin Haydon. When the statue got completed, it impressed London Society.
His figures and heads became a part of exhibitions at Royal Academy. He received the commission to carve 4 granite lions for the base of Nelson's Column from which he later left the work expressing his unwillingness to work under anyone.
John Graham Lounge
John Graham-Lounge, Some of the most famous by Lounge include a statue of Lord Collingwood, a memorial to Thomas Noon Talfourd and bronze George Stephenson memorial of 1862. He also produced monuments to Henry Montgomery Lawrence and to Bishop Middleton in St Paul's Cathedral and made Queen Victoria and Prince Albert for the Royal Exchange.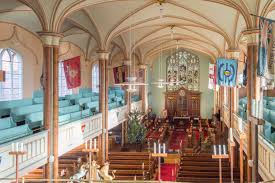 Lough produced many ideal works on classical, historical and literary themes, including a series of marble statues of Shakespearean subjects for his chief patron Matthew, 4th Baronet Ridley. He breathed his last in his late 80s and is buried in Kensal Green cemetery, London.
More Info On- Lilly Martin Spence, Henry Moore, Lord Byron, George Frederic Watts