Below is a detailed article on John Sanderson Wells, a British painter who was well known for his depictions of actions like horse riding and also portraits of famous men of the Victorian times.
Early Life of John Sanderson Wells
John Sanderson Wells was born in London, United Kingdom. He went to the Slade School of Art in London while he lived in Bradbury where he grew up.
Thereafter he joined the Academie Julian in Paris where he specialized in art.
His genre was drawing and painting live scenes which were a rare art in the Victorian era. John was also known for painting a number of watercolors for royal subjects in Victorian England. Since he lived in London and was fascinated by Parisian Art, most people in London recognized and appreciated his styles as he added a tiny tinge of foreign taste into his works.
Art Career of John Sanderson Wells
In the year 1895, he started exhibiting at the Royal Academy in London. He was also elected to be the member at the Royal Institute in 1903.
His remains were in the private collection of the rich classes in London which brought him most of his income. His collections are seen at various museums across England like the Banbury Town Hall and the Whitaker Rossendale Museum and Art Gallery in Rossendale.
His paintings were a subject of hunting scenes, sporting events, and animals. 10 of his paintings were exhibited at the Royal Birmingham Society of Artists. An abundant of 38 paintings are seen at the Fine Art Gallery. 3 of them were exhibited at the Walker Art Gallery in Liverpool. He has exhibited a total of 38 paintings at the Royal Academy as well. These were a combined of watercolor paintings and oil on canvas paintings.
A total of 41 paintings are recorded at the Royal Society of British Artists. He majored in watercolors and therefore a massive number of 138 paintings have been exhibited by him at the Royal Institute of Painters in Watercolors. 14 paintings have been exhibited at the Royal Institute of Oil Painters.
Significant Works of John Sanderson Wells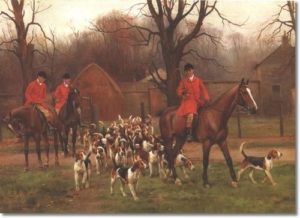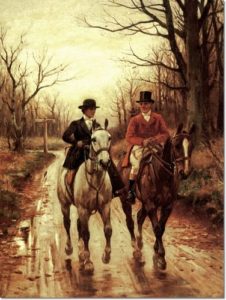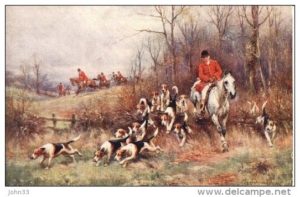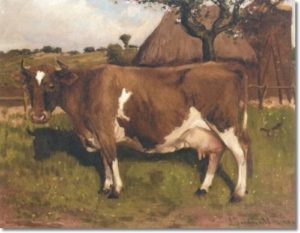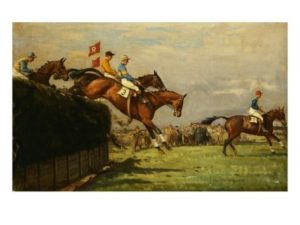 Death of John Sanderson Wells
John Sanderson Wells died on the 10th of March, 1955 at the age of 83 years. The cause of death was old age.