Below is a detailed biography of John Webster, a well-known dramatist of the Jacobean era. He is recognized for his contribution to English tragedies. He was known to be at par with William Shakespeare in many aspects. Let us learn more below.
Early Life of John Webster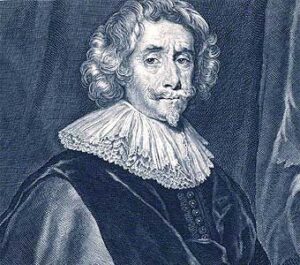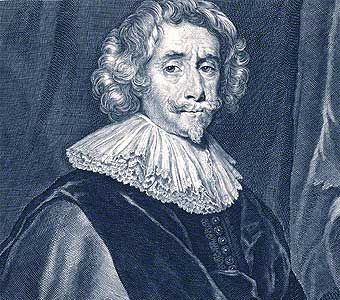 John Webster was born in London in the year 1578, however, the exact dates of birth and death are unknown. His father was a carriage maker and was also known as John Webster. His mother Elizabeth was the daughter of a blacksmith. His family consisted of freemen such as his Uncle Edward and father John Webster. They resided in Sepulchre's parish. They worked at the Merchant Taylor's company where John went to school.
Later, he was admitted to the Middle Temple. 
Career as a playwright 
During the year 1602, Webster worked on historical plays that were apparently never printed. He wrote a tragedy – Caeser's Fall in collaboration with Michael Drayton, Thomas Dekker, Thomas Middleton, and Anthony Munday. With Thomas Dekker, he had another collaboration called 'Sir Thomas Wyatt' printed in 1607. He also worked with the famous drama group – King's Men.
Webster had an ability to write comedy however, he chose the latter. He was famous for his adaptations of Italian dramas into tragic English ones. His writings are also influenced by French history. His most famous play – The White Devil looks like it has been influenced by Italian sources. The lead of this play is Vittoria Accoramboni. Another famous play was 'The Duchess of Malfi' that was performed by the King's Men in the year 1612. It gained more and more popularity and was adopted by another group, roughly 9 years later.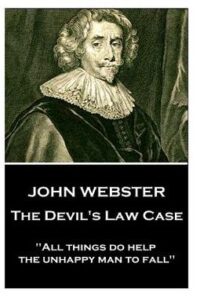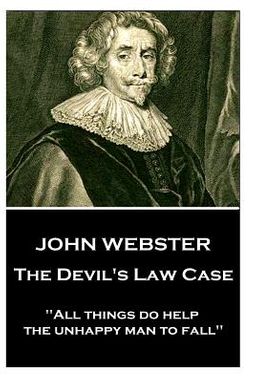 Many of his plays were performed in open-air theatres like the Red Bull Theatre. His audience comprised of the working class and did not involve heavy costuming. Many of his highly intellectual and complex plays were therefore sometimes unreceived by his audience. Hence, later on, he started conducting his plays in a closed environment with controlled and artificial light and musicals.
One of his solo works – 'The Devil's Law case was a classic tragic comedy. He wrote a city comedy – Anything for a Quiet Life in collaboration with Thomas Middleton.
He worked very closely with John Fletcher, Philip Massinger, John Ford and William Rowley. He is also one of the contributors to 'Appius and Virginia'.
Legacy of John Webster 
Webster's plays are still frequently staged even today. His thought upon, intricate and complex dramas are still very much sought in the English Theater. He was one of the most prominent dramatists of the Elizabethan and Jacobean eras. Many of his plays and poetry depict a horrific version of humanity. It can be concluded that he had an excessively strong choice of words. His works were dismissed in the 18th and century, however, from the 20th century onward, his work has used inspiration to many others. The poetic and dark portrayal of 'The White Devil' and 'The Duchess of Malfi' has received a lot of recognition. He died in London in the year 1626, when he was aged 53 or 54 years.