Medicine and Public Health during the Victorian era (1837 – 1901) were paradoxically both progressive and conservative. Despite the developing studies during the first of half of the 19th century, many remained to believe that Victorian public health was rather spiritual than scientific. Nonetheless, health in the Victorian times marked the shift from the traditional pious perspective on the human mind and body towards a more scientific approach and methodology.
The Victorian Early Idea on Health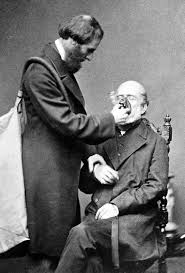 During the early Victorian period, most people asserted that spiritual life was more important than their physical counterparts. Despite this, there had been a predominant idea that their human body should be a representation of their spiritual health, and therefore, it followed their genuine concerns with their physical conditions. Still, these withstanding beliefs held to be primitive.
There were three factors that constituted the early 19th-century conception of health, mind, and body.
The development of Physiology as a field of study comprises that the laws of life can only be attained through constant and proper human interaction. Scientifically, it held that specific organ's well-being represented the physiological wholeness of man.
The arrival of physiological Psychology as a scientific study paved a way for an understanding of the human mind and human body's interdependence. This was rather contradictory with the earlier philosophical belief on the human mind that proposed the separation of mind and body.
Education and exercise – intellectual and physical health – came to be believed as important aspects of Victorian public health.
Expansion and Development
Both the royal government and several private institutions invested in the study and practice of medicine in hopes that the study of the human body could further flourish and soon become an exact field of Science.
Apparently, medicine and public health during the Victorian Era remained to be primitive during the earlier period of the century. Hence, they were prioritized during the mid-19th century through putting up several special hospitals and expanding the necessary medical facilities.
There was an on-going advancement in most fields of Sciences during this period, particularly in the specified fields of medicine such as Medical Anatomy, Physiology, and Pharmacology. Morphine, Atropine, and Iodine, among many others, were also further discovered. Notably, identification, classification, and description of illnesses and diseases were also given attention by medical practitioners as such research allowed them to prescribe proper medicine to various Victorian illness.
Consequently, these led to the essential establishment of the relationship between diabetes and glucose; the distinction of scarlet fever from diphtheria, and syphilis and gonorrheas, among many other Victorian diseases.
Indeed, these innovations on Medicine and Public Health during the Victorian Era somehow assured the Victorian public that a healthy nation was drawing near.
However, despite all the new discoveries, there's still not much Victorian medicine can do to their patients as there were still a lot to learn and understand about the human body. Nonetheless, Victorian public health had become popular among people as they themselves had become conscious of their own human body.