Mark Twain (1835 – 1910) was an American author, humorist, journalist and lecturer. He is best remembered for his novels The Adventures of Tom Sawyer (1876) and The Adventures of Huckleberry Finn (1885). Mark Twain is called 'the Father of American Literature' by William Faulkner.
Mark Twain's Childhood
Popularly known by his pen name, Mark Twain's real name was Samuel Langhorne Clemens. He was born on 30 November 1835, in Florida. Twain was of English, Cornish and Scots-Irish descent. He was the sixth of seven children.
When Twain was four years old, his family moved to Hannibal, Missouri, which was port town upon the Mississippi river. It inspired the fictional town of St. Petersburg in The Adventures of Tom Sawyer and The Adventures of Huckleberry Finn.  Mark Twain's father, John Marshal Clemens was an attorney and judge.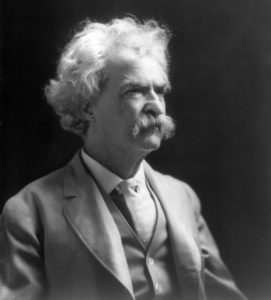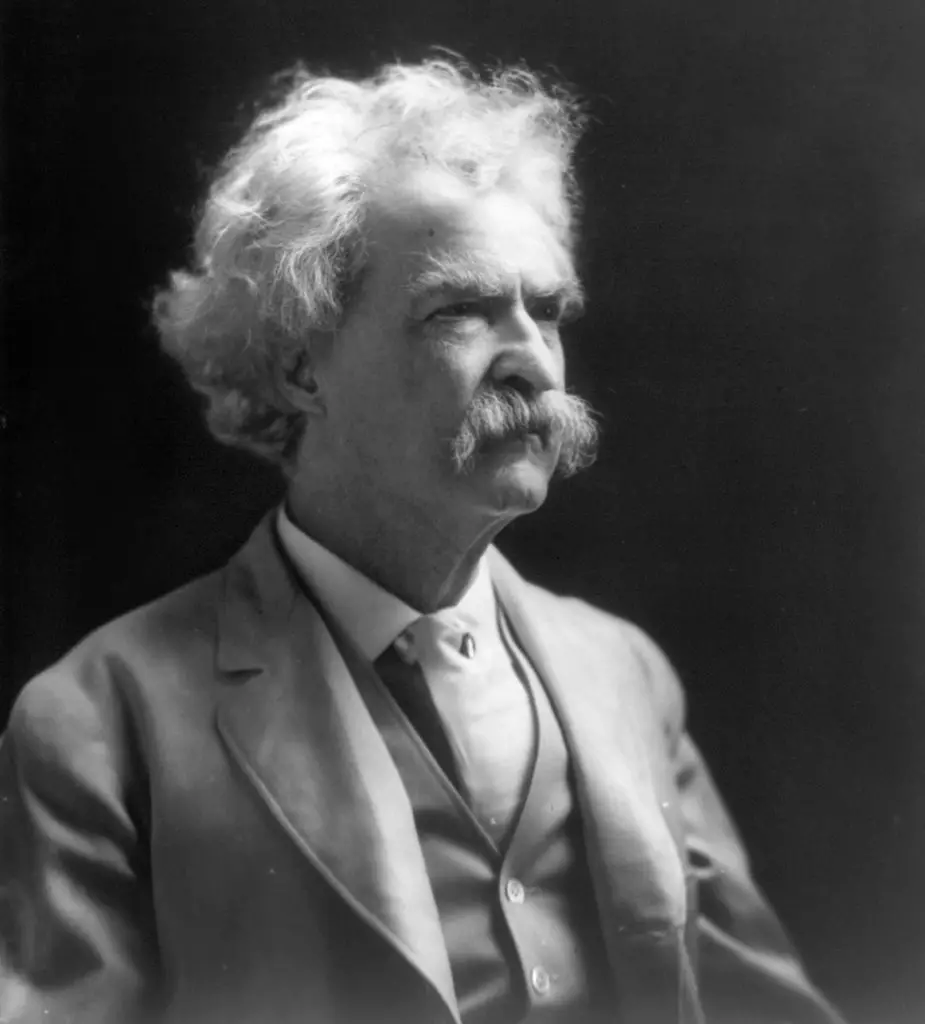 His father died when he was eleven years old. As a result, he had to leave school and work as a printer's apprentice. In 1851, he began working as a typesetter and wrote articles and humorous sketches for Hannibal journal. Mark Twain left Hannibal when he was eighteen, and went to New York to work as a printer. He also worked as a printer in Philadelphia, St. Louise and Cincinnati.
He went to public libraries and read voraciously. He found these libraries to be a better source of education than conventional schools. Twain wrote about his experiences of youth in his book Life on the Mississippi.
Mark Twain's wife and children
Twain married Olivia Langdon in 1870. Olivia Langdon came from an educated, wealthy and liberal family. Through her, Twain was introduced to abolitionists like Harriet Beecher Stowe, Frederick Douglass and writer William Dean Howells, who became a close friend of Twain for the rest of their lives.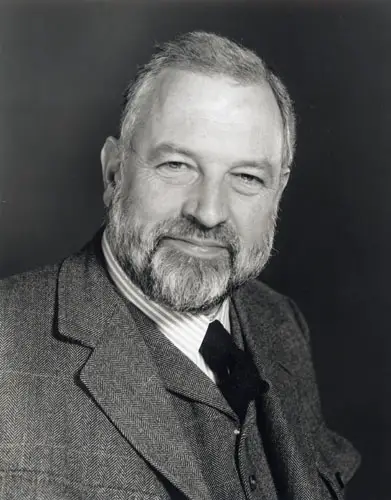 Twain and Olivia lived in Buffalo, New York. He was a shareholder of the Buffalo Express newspaper and worked as a writer and editor for it. Mark Twain and Olivia had four children – three daughters and a son. Their son, Langdon, died when he was nineteen months old. His three daughters were – Susy, Clara and Jean.
In 1874, Twain moved to Hartford, Connecticut with his family. They stayed there for seventeen years, and Twin produced many of his classic works in this place, including A Connecticut Yankee in King Arthur's Court (1889).
Mark Twin's love for science
Twain was deeply interested in science and technology. He was close friends with Nikola Tesla and spent a lot of time in his laboratory. Twain even patented a few inventions, including a history trivia game.
He also endorsed fingerprinting as a forensic technique. He wrote about it in his books Life on the Mississippi and made it a central aspect in the plot of Pudd'nhead Wilson. A Connecticut Yankee in King Arthur's Court was also about a time-traveller who, using his scientific knowledge brings new technologies to King Arthur's England.
Books of Mark Twain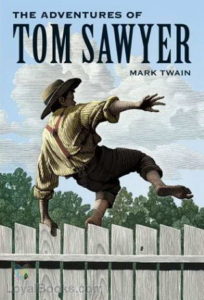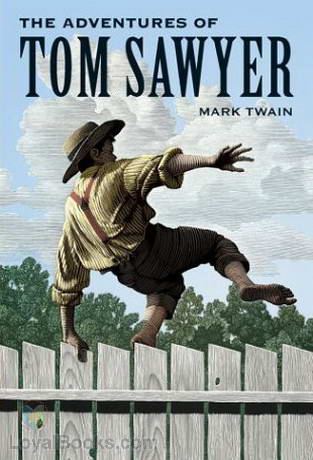 Mark Twain was most famous for his books The Adventures of Tom Sawyer (1876) and The Adventures of Huckleberry Finn (1884). Tom Sawyer was based on Twain himself and his experiences of childhood in Hannibal.
The novel depicts several adventures of Tom along with his friend Huck. Although the book was a commercial failure when it was published, The Adventures of Tom Sawyer became the best-selling of any of Mark Twin's books later.
Adventures of Huckleberry Finn became equally successful. It often referred to as one of the Great American Novels. It is throughout in vernacular English and features 'local colour regionalism', which was a. American vernacular style that became famous in the mid 19th and 20th century. This style of writing includes both poetry and prose and the setting becomes important. The book is a sequel to The Adventures of Tom Sawyer.
Both the books are noted for their beautiful description of people and places along the Mississippi River. It was a time when slavery was prevalent and Twain often brought it up in his books. He launched a scathing attack on issues of slavery and racism through them.
Some other notable works by Mark Twain were – The Private History of a Campaign that Failed for The Century Magazine. It was a detailed account of his work in a Confederate militia during the Civil War.
Pudd'nhead Wilson was the next large work he focused on. Twain was suffering from financial troubles during this time and rushed to finish off the novel to earn money. It is an interesting book, revolving around two boys – one black and one white. The two looked similar and are switched during their birth. Once more, he was writing about the evils of slavery, but critics often point out the plot disruptions and unorganised finishing of the book owing to hurried writing.
His next major work was called Personal Recollection of Joan of Arc. Twain was determined to publish this work, despite poor reviews and advice from his financial manager to not publish it. His publishing company was sinking by then and needed a boost. But Twain was extremely proud of this book and published it anyway.
Twain claimed that the book was a dream of his since childhood. He was extremely proud of the book and dedicated it to his wife. However, it did not do well in the market, and Twain sank into bankruptcy even further.
Twain started writing articles and commentaries for newspapers and magazines to earn money. He published several literary reviews. Twain was a very outspoken and harsh critic. He attacked James Fenimore Cooper in an article claiming the Cooper had committed "literary offences." He also attacked writers like George Eliot, Jane Austen, Robert Louise Stevenson.
Mark Twain's last work was his autobiography titled The Autobiography of Mark Twain. Twain rejected proper chronology and order to make his autobiography more humorous. Later, editors and archivists put it into a certain order, thereby dwindling some of Twain's whimsical humour.
Other works
Mark Twain wrote about a wide range of subjects and issues. While the lives of American people middle-class people remained at the core of his works, he intertwined them with his comments on racism, slavery and crime.
Twain was a chronicler of criminal and murderous acts of human beings. At times he combined rich humour and satire with his depiction of these subjects. He was also interested in travel writing and wrote several articles and essays.
In 1867, he went on a cruise trip for five months. He returned and wrote The Innocents Abroad or the New Pilgrims Progress. He published another work on travel writing called Roughing It, which was an account of his journey from Missouri to Nevada, his experiences in Western America and his visit to Hawaii.
How did Mark Twain get his name?
Twain several pen names before he decided on the name 'Mark Twain'. However, Twain's love for the Mississippi river and his fascination with a sailor's life resonates in his pen name. 'Two fathoms deep,' which was a safe depth for the passage of the boats, was a sounding line measurement.
'Twain' meant 'two'. The boatmen used to cry, "by the mark twain" which meant "according to the mark, the depth is two fathoms" or "the water is 12 feet deep and the boat is safe to pass." Twain even acknowledged that his pen name was not his invention and wrote in details about it in Life on the Mississippi.
Mark Twain's death.
Twain suffered from depression after his wife and daughter's death. He also lost several friends who supported him through hard times. He was also struggling financially to make ends meet.
He died of a heart attack on 21 April 1910. He was staying in Connecticut at the time. Twain, in fact, predicted his death a year before. Two weeks before he was born, the Hayley's Comet had had its closest approach to Earth. In 1910, he died one day after the comet's closest approach to Earth.
In his prediction, Twain said, "I came in with Halley's Comet in 1835. It is coming again next year, and I expect to go out with it. It will be the greatest disappointment of my life if I don't go out with Halley's Comet. The Almighty has said, no doubt: "Now here are these two unaccountable freaks; they came in together, they must go out together."
Mark Twain's famous quotes
The secret of getting ahead is getting started.
Kindness is the language which the deaf can hear and the blind can see.
The difference between the right word and the almost right word is the difference between lightning and a lightning bug.
Whenever you find yourself on the side of the majority, it is time to pause and reflect.
The man who does not read good books has no advantage over the man who cannot read them.