The Victorian era brings to mind fashion, luxury, elegant settings, wealth, romanticism, magnificence, high moralities, and values as well as lush décor. These, however, were just the trappings of that society. The Victorian era is a product of a lot more than just these above mentioned tangible things.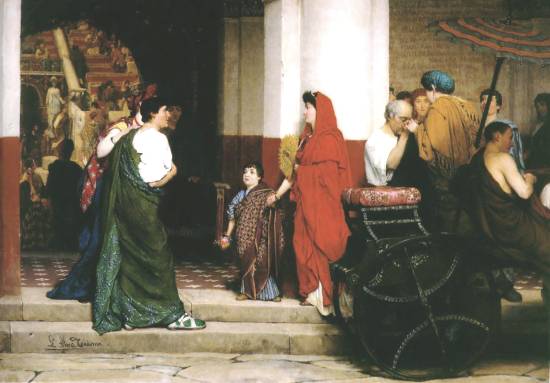 Victorian-era painting characteristics
Classicism, Neo-Classicism, Impressionism, Post-impressionism and Romanticism, were the major isms that made up the Victorian age that has been talked about so much and what makes it so remarkable.
Classicism can be defined as anything done with accuracy and objectivity. The painters mastering in Classicism would paint with such precision and intricate detail. The paintings of this genre were a window into the everyday world which could be observed with a little patience and understanding.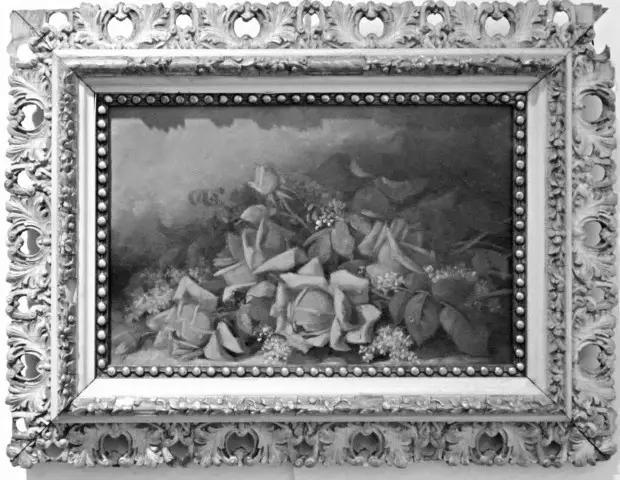 In contrast to Classicism, Romanticism was a very freewheeling and individualistic expression of the artist's impression and view of the world, person, object and even feelings. It mainly centered on spontaneity, emotions and high drama. Romantic painters often used a palette of bright and vibrant colors.
The impressionist school of art emerged during the latter half of the nineteenth century, England. Impressionism was basically the play of light on various objects and how it the color and perception changed with different angles of light thrown on it.
The post-impressionist school of thought sought to fill up the gaps that impression left a void. This included photography, design, and architecture. The post-impressionist artists embraced new technologies and applied it to art.
Raphael was an eminent artist of the Renaissance period. The Pre-Raphaelite movement was a throwback to the styles of art and painting prevalent before Raphaels time. Dante Rossetti and William Hunt were the forerunners of this movement.
They aspired to get back to the style of art before that of Raphaels became known. They worked to avoid the influences and methods of the industrial revolution as also to get away from the conventional and the now rigid rules of art and painting. They created art from nature and natural phenomenon. These paintings looked like a photograph to a very large degree because of their detailed and intricate work.
They tried to infuse a little bit of William Shakespeare and other authors of that age. Another one of the pre-Raphaelite artists was John William Waterhouse. Another famous painter to note is John Collier.
Eugene Delacroix, another painter of the Romantic school of thought, painted the famous Liberty Leading the People which was done in flashy colours.
The impressionist painters were: Monet, who was and is still world renowned, Pierre Auguste Renoir and Camille Pisarro. The post-impressionists were Paul Cezanne, Paul Gaughin and Vinvent Van Gogh.
Paintings of the Romantic school often depicted dramatic events in brilliant color, as epitomized in Eugene Delacroix's renowned Liberty Leading the People. Impressionism, a school of painting that developed in the late 19th century, was characterized by transitory visual expressions that focused on the changing effects of light and color.
Impressionist painters include Claude Monet, Pierre-Auguste Renoir, and Camille Pisarro. Reacting to the limitations of Impressionism, painters such as Paul Cezanne, Vincent Van Gogh, and Paul Gauguin developed a style which was later categorized as Post-Impressionism.
Also, see Henry John Boddington Biography
John Wood Dodge – artist biography
Jacob Blondel Biography – American Victorian-era painter
John Woodhouse Audubon (1812-1862) was a famous painter for wildlife, portraits, and migrants of westward from over route land.
Sir William Charles Ross Biography – an English portrait and portrait miniature painter
George Henry Boughton was remembered as a genre and landscape painter, illustrator and writer
James Edward Freeman was an acclaimed American painter and diplomat
Edward Linley Sambourne was an English artist. He was a famed cartoonist and illustrator
John Cother Webb had an unparalleled skill in producing color mezzotint prints
John Haslem A fine enamel painter of Victorian era
Henry Peach Robinson was a pioneer of pictorialist photography
The Victorian Era, which spanned from 1837 to 1901, was a time of great artistic achievement throughout Europe. Here's a country-wise breakdown of some of the most famous painters from that era:
United Kingdom:
James Whistler
Edward Burne-Jones
Kate Greenaway was a successful illustrator of books for children
Samuel Thomas was a painter
George Freeman was a painter of miniature portraits on porcelain and ivory
William Simpson was a Scottish artist
France:
Édouard Manet
Edgar Degas
Camille Pissarro: A leading figure in the Impressionist movement.
Paul Cézanne
Gustave Courbet
Jean-François Millet
Henri Fantin-Latour
James Tissot
Gustave Moreau
Etienne Maurice Falconet was one of the most celebrated sculptors of his age
Henri Fantin Latour was a French painter as well as a lithographer
Germany:
Caspar David Friedrich (early part of the era)
Adolph Menzel
Arnold Böcklin
Hans Thoma
Wilhelm Leibl
Franz von Lenbach
Ludwig Knaus
Wilhelm von Kaulbach
Carl Spitzweg
Anselm Feuerbach
Italy:
Giovanni Boldini
Antonio Canova (primarily a sculptor, but influential in the art world)
Francesco Hayez
Telemaco Signorini
Giovanni Segantini
Vittorio Corcos
Federico Zandomeneghi
Antonio Mancini
Domenico Morelli
Giuseppe Pellizza da Volpedo
Sweden:
Anders Zorn
Bruno Liljefors
Richard Bergh
Prince Eugen, Duke of Närke
Carl Fredrik Hill
Georg Pauli
Julia Beck
Hanna Pauli
Gustaf Cederström
Alphonse Mucha was a Czech Art Nouveau painter but also a decorative artist.
Thomas Worthington Whittredge was a landscapes and portraits painter from America
More Painters & Artists